Diverse pastures with Rob Havard: win-win for livestock health, wildlife and your pocket!
About this event
Come and join us in the field to share ideas and experiences with low input livestock, diverse pastures and initial findings from research trials on the farm.
Rob Havard's pedigree Angus suckler herd graze on diverse natural pastures, including 80ha of wildflower meadows. He is using grazing techniques that are based on recreating natural processes; this allows them him to grow healthier cattle for less money whilst leaving the land in better condition. He finds the stock thrive on diverse pastures that which provide all their needs and is able to fatten all stock from grass and natural herbs alone. Populations of wild birds are increasing and more wildflowers are being introduced each year from local wildlife reserves.
The Day will include lunch, a farm tour and Q & A session.
***Please note that entry will not be given on the door. Tickets must be purchased in advance***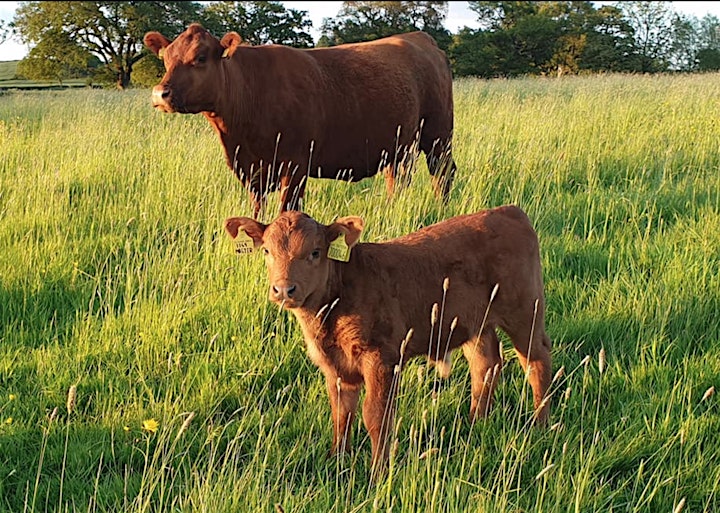 Organiser of Agricology Field Day with Rob Havard: Diverse Pastures
Agricology is a growing community of farmers and researchers sharing knowledge to work towards more resource efficient, resilient and profitable agricultural systems. We are a collaboration of over 40 of the UKs leading organisations working with sustainable agriculture led by the Allerton Project, The Daylesford Foundation and the Organic Research Centre.
In response to increasing challenges including declining soil fertility, problem weeds such as blackgrass and increasing cost of inputs, there is a need to rethink the way we farm. Agricology supports farmers and growers to transition to more resilient, sustainable farming systems. Bringing together research and farmer experience on agroecological practices (such as reduced tillage, cover crops and reintegrating livestock) to replace inputs with knowledge.
Practical, sustainable farming, regardless of labels.
Agricology.co.uk brings together a library of resources on practical, sustainable farming with updates from the latest research and on-farm case studies. Monthly themes focus on seasonal topics, pulling together research and updates from the field and are shared in our monthly newsletter. Providing opportunity to share knowledge with other farmers at events in the field and joining the conversation on social media @agricology.