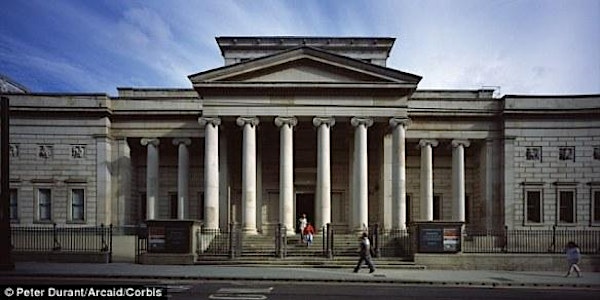 AHCP Research Seminar 4: Covid-19 and the Useful Museum
Cultural Recovery 4: Covid-19 & the Useful Museum, Dr Dani Childs, Manchester Metropolitan Uni & Dr Harry Weeks, University of Newcastle
About this event
This seminar introduces research into the impact of Covid-19 on museums and galleries in the North East and North West of England, undertaken as part of a national research programme led by the Centre for Cultural Value in collaboration with the Creative Industries Policy and Evidence Centre and The Audience Agency. Eighteen months of on-off lockdowns have prevented museums and galleries in the UK from conducting their 'business as usual' exhibition focussed programming, and many have diverted their resources and energies towards community-focussed work. Drawing on this empirical work we will explore the experiences of the museum and gallery research participants, and reflect on how their work is often underpinned by the principles of usefulness and civic responsibility.
This is the fourth of the AHCP Research seminar series 2021: Cultural recovery - researching the arts & heritage in times of crisis
How does the arts respond to traumatic events? What kinds of social care and solace can artworks and the culture institutions that commission and exhibit them offer? And how have artists and arts workers found their own pathways for respite and recovery from the impacts of the coronavirus pandemic?
This seminar series of international guest speakers will explore these questions and more through multidisciplinary lenses. Join us on Wednesday afternoons on the following dates:
3rd November, 4.30pm Dr Roaa Ali, University of Manchester - Diversity in Creative and Cultural Industries at the intersection of Covid and Black Lives Matter
24th November, 5.15pm Dr Nuala Morse, University of Leicester - Museums as space of care: COVID-19 responses
1st December, 5.15pm Dr Ana Milosevic, Leuven Institute of Criminology (LINC) - Hunting down a theory on monuments: memorials, trauma and healing
8th December 5.15pm Dr Dani Child, Manchester Metropolitan University & Dr Harry Weeks, Newcastle University - Covid-19 and the Useful Museum
For more details and to register visit https://www.culturalpractice.org/
Follow https://twitter.com/arthistoryuom & https://twitter.com/uomicp
Organiser of AHCP Research Seminar 4: Covid-19 and the Useful Museum