Event Information
Refund policy
Contact the organiser to request a refund.
Eventbrite's fee is nonrefundable.
Ahmet Ergenç ile Yazar Okumaları I: Oğuz Atay
About this event
*Karşılaştırmalı edebiyat okuması yapmak
*Eleştirel metin yazmak
Türkiye edebiyatının önde gelen eleştirmenlerinden Ahmet Ergenç ile yazar okumaları başlıyor. Çalışmanın ilk yazarı Oğuz Atay.
Ayrıntılı Program
Bu atölye Oğuz Atay'ın yazı politikasını ve hem Türkçe hem de dünya edebiyatı içindeki yerini çeşitli açılardan ele almayı deneyecek. İroni, parodi, trajedi, oyun, meta-kurgu, metinler-arasılık, çok-seslilik, modernizm, postmodernizm, bilinç akışı, tarih-yazımı, yazarın-konumu, yazı-şüpheciliği, yazı-sosyolojisi, büyük anlatılar, minör edebiyat, metin-politikası, metnin-ontolojisi, gündelik hayat ve siyasi bilinç gibi alt-başlıklar üzerinden ilerleyecek olan bu atölye sonucunda katılıcıların Oğuz Atay ve diğer yazarlar üzerine bir eleştirel metin yazmaları hedeflenecek. Bu metin yazma kısmı zorunlu değil ama atölyenin amaçlarından biri de bu.
Bu eleştirel okuma atölyesi Walter Benjamin, Theodor Adorno, Michel Foucault, Roland Barthes, Gilles Deleuze, Fredric Jameson, Mikhail Bakthin, ve Franco Moretti gibi teorisyenlerin edebiyat, siyaset ve metne dair kavramsal önerileri ve Berna Moran, Jale Parla, Nurdan Gürbilek, Sibel Irzık ve Yıldız Ecevit gibi Oğuz Atay üzerine yazmış olan yazarların metinlerinden yararlanacak ve Oğuz Atay'ı tam da bugün okumanın ne anlama geldiğini araştıracak.
1. Oturum: Oğuz Atay Hikayeciliği
Bu oturumda Oğuz Atay edebiyatına ve Atay'ın yazdığı tarihsel koşullara genel bir giriş yapılacak ve Atay'ın romanlarına bir 'giriş' olarak okunabilecek iki hikaye üzerinden yazınsal üslubu ve yazı-politikası tartışılacaktır.
'Korkuyu Beklerken'
'Ne Evet Ne Hayır'
2. Oturum: Oğuz Atay Romancılığı
Bu oturumda Atay'ın Türkçe edebiyata bir patlayıcı madde gibi düşmüş iki romanı üzerinden dünya edebiyatı ve Türkçe edebiyat içindeki yeri, Atay'ın etkilendiği yazarlar ve etkilediği yazarlarla birlikte ele alınacaktır.
Tutunamayanlar
Tehlikeli Oyunlar
Ahmet Ergenç
Ahmet Ergenç İstanbul'da yaşıyor ve çalışıyor. İngiliz Edebiyatı bölümünde lisans, Amerikan Edebiyatı bölümünde yüksek lisans eğitimini tamamladı, halen doktora çalışmalarına devam ediyor. Şu ana kadar çeşitli yayınlarda edebiyat, sinema ve çağdaş sanat üzerine yazıları yayınlandı ve bu alanlarda birçok kitap çevirdi. Yayınevleri için editörlük yapmanın yanısıra çeşitli kurumlarda edebiyat ve eleştirel teori üzerine ders veriyor. Ergenç ayrıca AICA Türkiye üyesidir.
ÖNEMLİ NOT: ETKİNLİĞİMİZ İKİ GÜNLÜKTÜR. TEK SEFERLİK BİLET ALARAK İKİ GÜNLÜK ETKİNLİĞİN TAMAMINA KATILMA İMKANI BULABİLECEKSİNİZ.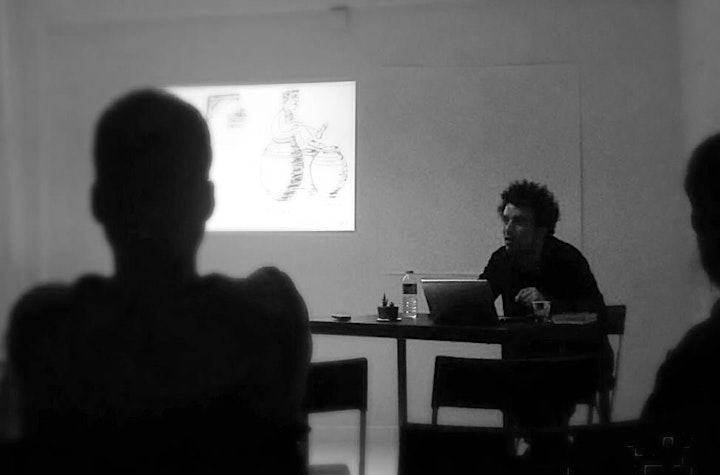 Date and time
Location
Refund policy
Contact the organiser to request a refund.
Eventbrite's fee is nonrefundable.