Description
The Next Generation Design Research workshops are half-day workshops that will explore the processes involved in applying for an AHRC grant. The workshops will be particularly helpful for researchers looking to secure their first AHRC funding grant and for other researchers looking to find out more about the funding schemes offered by the AHRC.
About the workshops
The Next Generation Design Research workshops have been designed to help you to understand what the AHRC currently funds and how to best prepare your AHRC funding application. On the day, there will be opportunities to meet with past and present AHRC design research award holders and network with other researchers.
The agenda will include a briefing from the AHRC Design Leadership Fellow, Professor Paul Rodgers, presentations from successful AHRC design research award holders, a research support office presentation, a presentation from the AHRC, a Q&A session and networking.


Who should attend?
Prospective design research academic leads from universities and IROs
Early career design researchers


Why attend?
Get inspired and learn how to create proposals with impact with presentations from AHRC funded design researchers.
Ask the AHRC team about funding and application processes
Meet and network with potential research partners


Speakers
Professor Paul Rodgers, AHRC Design Leadership Fellow @paulstweet
Harry Kerr, Portfolio Manager, Creative Arts and Digital Humanities, AHRC
Research Support Officer from the host institute
Early career design researchers


Are there events in other regions of the UK?
This workshop is part of a nationwide series of workshops taking place during 2017/2018. Other events taking place in the following locations:
Royal College of Art - Waitlist signup, details TBC


Accessibility
If you have a disability or any additional needs and require assistance, please inform p.allen1@lancaster.ac.uk as soon as possible to discuss your requirements.
Get in touch
If you have any queries about the programme or the briefings events, please email us at: p.allen1@lancaster.ac.uk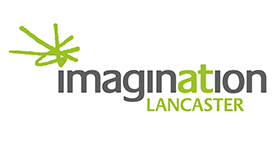 Organiser of AHRC Next Generation Design Research Workshop | Sheffield Hallam
Since 2011, the AHRC has been working with a number of partner organisations, including the Design Council and Innovate UK, to develop strategy and research activities in Design; AHRC Design research is also embedded in a number of RCUK Programmes, including Connected Communities and Lifelong Health and Wellbeing.
Design research pervades all areas of human experience and is increasingly recognised as a fundamental aspect of creativity, innovation and problem-solving. Research in and through Design is crucial to the health of the discipline, increasing knowledge and understanding of the design process and underlining the profound contributions that Design research can make to society and the human experience.
The AHRC Design Leadership Fellowship has 4 key aims to further develop Design research, namely:
* To increase the quantity and quality of Design-led research proposals.
* To strengthen the research capacity of the next generation of Design researchers (ECRs).
* To act as an ambassador for Design research across all sectors of UK society.
* To use design research as a tool for delivering real and positive social change.
For an overview of the AHRC Design Leadership Fellowship activities, please visit the AHRC "Design Research for Change" website - https://www.designresearchforchange.co.uk