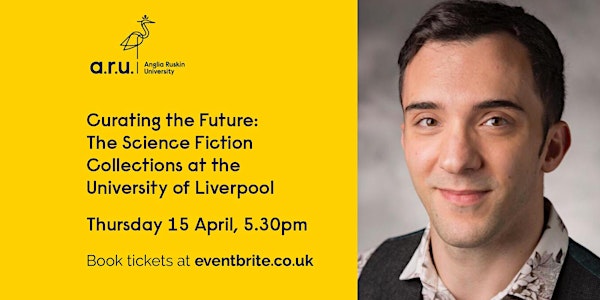 AHSS Presents: Dr Phoenix Alexander - Curating the Future:
Welcome to ARU Ignite: a series of talks to educate, entertain and inspire hosted by the Faculty of Arts, Humanities and Social Sciences.
About this event
Dr. Alexander will introduce the science fiction collections at the University of Liverpool and discuss how scholarly research can be driven by, or at least supported via, archival research. He will also talk about his career path and how academic-adjacent positions may be an appealing option for graduate students. 
Bio 
Dr. Phoenix Alexander is the Science Fiction Collections Librarian at the University of Liverpool, where he curates the largest catalogued collection of science fiction in Europe. He is an author as well as a scholar of science fiction.  
GDPR
We are committed to protecting your personal information when you use our services and want to be clear about the data we collect and process. We have created this Corporate Privacy Notice to reflect the high standards established with the new EU General Data Protection Regulation (GDPR) which covers how we collect, use, disclose, transfer and store your data. It is intended to be read by applicants, staff, students, alumni, as well as visitors that use our services.
Read more: https://aru.ac.uk/privacy-and-cookies