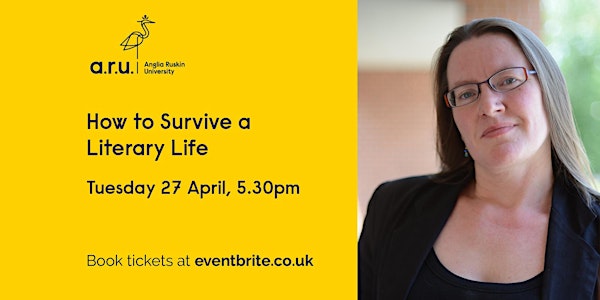 AHSS Presents: Elizabeth Bear 'How to Survive a Literary Life'
Welcome to ARU Ignite: a series of talks to educate, entertain and inspire hosted by the Faculty of Arts, Humanities and Social Sciences.
About this event
There's a lot of information out there on how to perfect your work and seek publication. There's not as much about how to deal with the stresses of writing for a living—inconsistent income streams, uncertainty, arbitrariness of the market, mental health issues, public exposure, professional jealousy, exploitative contracts, and more.  
Bio 
Elizabeth Bear is the Hugo, Sturgeon, and Astounding-Award winning author of over 30 novels and more than a hundred short stories. 
GDPR
We are committed to protecting your personal information when you use our services and want to be clear about the data we collect and process. We have created this Corporate Privacy Notice to reflect the high standards established with the new EU General Data Protection Regulation (GDPR) which covers how we collect, use, disclose, transfer and store your data. It is intended to be read by applicants, staff, students, alumni, as well as visitors that use our services.
Read more: https://aru.ac.uk/privacy-and-cookies