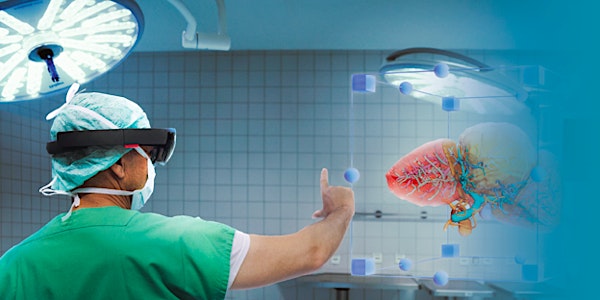 AI for MedTech: Capturing the value in your intellectual property
Location
Platform
New Station Street
Leeds
LS1 4JB
United Kingdom
Capturing the value in your intellectual property
About this event
On Friday 17 June 2022, the NIHR Surgical MedTech Co-operative (Surgical MIC) will host a workshop lead by IP specialists, Virginia Driver and Andrew McKinlay, from Page White Farrer.
The Surgical MIC often supports and collaborates on grant funding applications from NIHR, UKRI and other funders. These funders often have a section on intellectual property (IP) and with an increase in applications that feature artificial intelligence (AI), the Surgical MIC wanted to provide its members and potential applicants with an opportunity to understand how they can best showcase their IP for AI in funding applications, with a view to increase your success rate.
The workshop is for AI developers focused on MedTech, and it will cover:
Busting the myths - while the value of patents within pharmaceuticals, biotech, and MedTech, is well known, there is a perception that it is not possible to protect software or AI in this way. This isn't necessarily the case and not only is it possible to get protection, the IP rights can add considerable value in the context of seeking investment and grants.
Avoiding the traps - in the huge rush to release, the excitement of achievement, and pressure to publish, AI developers can unintentionally leak valuable IP into the public domain – and scupper their chances of a patent.
At the interface between MedTech and AI, Virginia and Andrew will outline a roadmap for AI developers to secure the value in their IP and avoid the common pitfalls which can trip up those seeking their first patent.
Speaker Profile:
VIRGINIA DRIVER
European Patent Attorney, and Director of Page White Farrer
Former President of the Software Commission for the UNION of European Practitioners in Intellectual Property
Virginia is a European Patent Attorney, Chartered Patent Attorney, European Trade Mark Attorney and Registered Trade Mark Attorney.
With a degree in engineering science from Oxford, she has over twenty years of experience in the intellectual property profession and she has registered thousands of patents in a wide variety of scientific fields.
Her clients come from a range of technical industries such as audio and video coding, computer architecture and applications, signal processing, visible light communications, network protocols, and user interfaces, telecommunications and e-commerce. Increasingly, the technologies are extending into data science: AI, Fintech, Big Data etc.
Virginia specialises in designing and building patent portfolios as a business asset for companies. As outside counsel, she has been responsible for the development and growth of some very high profile portfolios, since acquired by major companies at significant values. Alignment of IP with business strategy played a key part in building the value of each portfolio.
A large part of her work is international, and she has a great deal of experience in extending of software inventions filed in the USA into Europe and other jurisdictions where 'technical character' is the byword for patentability.
Virginia is the former President of the Software Commission for the UNION of European Practitioners in Intellectual Property - a forum for discussing and influencing forthcoming draft laws and international agreements. In this capacity, she is familiar with intellectual property regimes across several European territories.
Speaker profile:
ANDREW MCKINLAY
European Patent Attorney
Andy is a European Patent Attorney and Chartered Patent Attorney based in our Leeds office. He has worked in IP since 2013, and joined Page White Farrer in 2022.
He has a first-class degree in computing and a PhD in artificial intelligence from the University of Leeds. His research was in natural language processing (NLP), and gave him first-hand experience in building systems for processing and classifying text.
Focusing his practice on software IP, Andy works across a wide range of computer- implemented technologies, from AI and machine learning to the control of industrial machinery. He enjoys working with start-ups, spin-outs and scale-ups, and has experience supporting higher education institutions with IP strategy and patent filing programs.
With his passion for patent drafting, Andy can quickly build a rapport with inventors to prepare focused and pragmatic applications.
His experience extends to contentious matters, and he enjoys oral advocacy. He has represented clients both in EPO oppositions and appeals and in inter partes proceedings at the UKIPO. He also worked with solicitor colleagues to run an IPEC infringement case, culminating in a two-day trial.
Andy's particular expertise includes:
Machine learning, including computer vision and NLP
High-performance computing including data centre workload allocation and management
Simulation systems
3D printing and scanning, including both 3D model processing and printing and scanning hardware
Internet of Things (IoT) devices and architectures
Consumer electronics, including televisions, printers and scanners
Cryptography and security measures in the financial sector
Medical technology, in particular negative pressure wound therapy devices
In 2021, Andy was recognised as a "Rising Star" by Managing IP.