Location
Axis Conference Centre
The University of Southampton Science Park
Chilworth
Southampton
SO16 7NP
United Kingdom
Description
For businesses across the country, the race to embrace artificial intelligence and machine learning is on. Potentially worth £billions to companies that successfully apply AI, this mission is wholeheartedly supported by government with AI one of the grand challenges it has set in a bid to put the UK at the forefront of the industries of the future.
From retail to education, from banking to healthcare, from leisure to utilities, applied artificial intelligence and machine learning is evolving faster than humans can. Yet, while many businesses are confidently embracing and innovating in the AI arena, many more have been slow to respond.
For the first time, organisations across the South are invited to come together to explore AI from a multi-disciplinary business perspective this September.
It is suitable for anyone who has a commercial interest in AI, whether expert or newcomer to the potential of this technical revolution.
By attending AI in action, you will:
Understand why AI has fast evolved to become the leading edge technology today.
See how AI is being applied to solve real world problems.
Assess the potential relevance and value of AI to your organisation.
Identify opportunities for the integration of AI into your product or service portfolio.
Learn about the benefits, risks and opportunities of deploying AI from people who have done it.
Consider what's next in this fast moving arena.
Be able to ask questions and exchange ideas in an informal setting.
This full day event comprises a keynote speaker, industry case study presentations, panel Q&A session, networking and demonstrations.
Keynote speaker:

Lindsay Herbert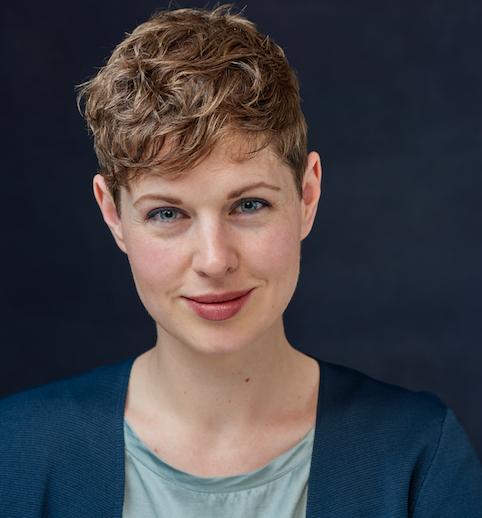 Author of Digital Transformation, IBM Inventor & Innovation Leader IBM iX
Lindsay Herbert is the author of Digital Transformation, a Bloomsbury business book that has received international praise for its practical framework on how to drive major change through innovation at enterprise scale.
Herbert is also an IBM Inventor and the Innovation Leader for IBM iX where she advises the leaders of major companies on how to further their innovation agendas, as well as creating breakthrough technologies for IBM itself.
Her most recent invention is the IBM Instant Checkout, a revolutionary innovation for retail. This ground-breaking technology has resulted in international media coverage, including BBC World News and a segment on BBC Click.
Herbert is also a Governor for the Museum of London, appointed by Mayor of London Sadiq Khan to help inform the Museum's own digital transformation journey.
Herbert's core message is that real digital transformation is about learning to become more adaptive to change itself. Success comes from the ability to react to the small and early signs of change, leveraging data, technology and new ways of working along the way.
In her talks, Herbert's innovation lessons are brought to life with her own insider experiences, as well as inspiring stories from company leaders around the world.
---
Agenda
9.15am Coffee and networking
10.00am Introductions
10.15am Keynote - Death to 'Digital Experience': How to Actually Innovate. Lindsay Herbert, Author of Digital Transformation, IBM Inventor & Innovation Leader IBM iX
When companies claim to be focusing on the 'digital experience' of their users, the majority are just making tweaks and optimisations to the digital versions of their existing products and services.

This means major challenges remain unsolved, threats grow, and staff feel less relevant as terms like 'AI' and 'Big Data' get bandied about as the answers to the truly big, scary problems.

But when it comes to technology like AI, most assume it's a field best left to computer scientists.

This leaves us where we all are today: disturbingly biased AI, painfully disappointing chat bots, and an ever-mounting list of big, scary problems.

But there is a way out.

In this session you'll hear lessons from the organisations succeeding in real innovations that tackle big, scary problems.

From their successes, you'll leave with the critical actions you can follow to get real innovation working to solve big, scary problems in your organisation (and building a better 'digital experience' is not one of them!).

11.00am AI in Healthcare - Matt Inada-Kim, consultant acute physician, Hampshire Hospitals
AI in helping to solve and prevent sepsis. - understanding the strengths and limitations of human capacity and the value added of AI
11.40am AI in Transport - Andy Dollin, Tonic Analytics
The transportation sector is rapidly adopting AI and has a long history of using data analytics to improve performance. AI has the potential to enable even better outcomes for aspects such as schedule optimisation, fuel efficiency, dynamic fare pricing, service reliability, integrated transportation, safety and improving overall customer experience.
12.20pm Lunch and networking
13.20pm AI in Finance - Starling Bank - Harriet Rees, Head Data Science
AI and fintech are the perfect match. Hand in hand they have the ability to transform customer experiences and provide intelligent, personalised product offerings which suit the needs of individual customers. Innovation using AI is already becoming the norm in our day-to-day lives, but how will this evolve in banking, and how will fintech help to define this?
2.00pm AI-Powered Retail: Next Generation Customer Experience - Ben Park, Sopra Steria
As citizens become increasingly digitally aware, and Amazon continues to dominate the digital retail marketplace, organisations are waking up to the fact that it is no longer sufficient to simply offer a solid portfolio of products or services. Customers must now be serviced quickly, efficiently, in the way most convenient to them; never has 'the customer comes first' been so true as it is now. Given that customer choice has never been so varied, the need to understand your customer intimately, and tailor services accordingly, is critical to success and to avoid being 'disrupted' out of the marketplace. Find out how AI is being used to reinvigorate the customer experience, from understanding the 'voice of the customer' to Hyper-personalisation and next generation channels of engagement.
2.40pm Panel Session
3.15pm Closing comments
3.25pm Networking
4.00pm Conference close