About this Event
Brought to you in conjunction with AquaQ Analytics!
We're bringing together data scientists, AI/ML researchers, AI/ML engineers, software developers, DevOps engineers, and students (CS, engineering, maths, physics, etc.) with coding competencies too. All levels - from novice to seasoned professional welcome.
Why join us in Belfast or Magee?
#1 Learn more in a weekend than in 6 months
Say goodbye to your comfort zone
- Upskill in data and AI technologies – they are in demand
- Fine tune your collaboration skills and work under pressure
- Create something over a weekend!
#2 No one comes away empty handed
... or hungry
- There'll be prizes for the winning teams and also spot prizes
- Swag for everyone
- We'll be feeding you- lunch and dinner. And snacks. And drinks.
#3 Showcase and using your skills
Stand out from the crowd
- Great for CVs and LinkedIn
- Chat with potential employers
#4 People
And a welcoming and collaborative environment
- Learning together and from each other
- Making friends
- Absolute craic.
We pride ourselves on providing a diverse and safe environment.
Thanks to our platinum partner, AquaQ Analytics and our recruitment partner, MCS Group. And our wonderful hosts Queen's University Belfast and Ulster University!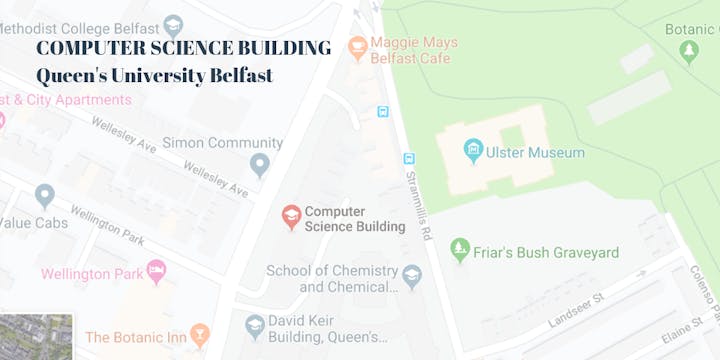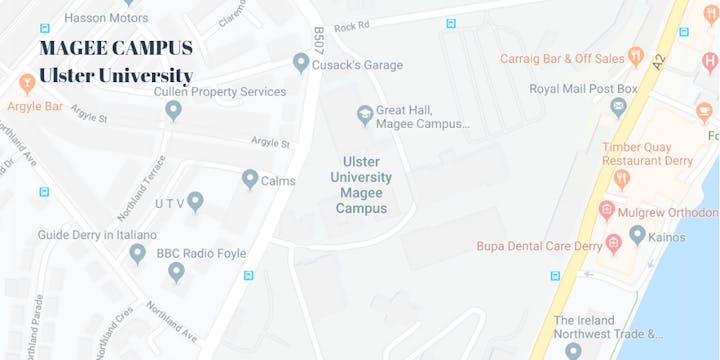 We're running over two sites - you can join at QUB Belfast or Ulster University, Magee Campus. Just note your preference when you're registering. Teams of up to 5 people. If you don't have a team, don't worry we can sort you out. And you can read our Code of Conduct here: http://drives.news/google1856 .