Event Information
Refund Policy
Contact the organiser to request a refund.
Eventbrite's fee is nonrefundable.
'Mentalising in the time of COVID-19: Restoring our ability to think about babies'
About this Event
Programme:
10.00
Welcome and Introduction - Professor Jane Barlow - President AIMH (UK)
10.05
Mentalisation during the COVID-19 Pandemic – Theorising what happened
Professor Peter Fonagy
10.35 Q&A
10.45
The impact of COVID-19 on the mental health of infants: what do we know so far?
Professor Jane Barlow
11.05 Q&A
11:15
How can the concept of 'embodied mentalisation' help to restore the ability of infant mental health practitioners and parents to keep the baby in mind?
Dr Dana Shai
11.50 Q&A
12.00
Using virtual methods to work therapeutically with families: thoughts from the frontline
Tessa Baradon
12.35 Q&A
12.45
Award Presentations AIMH (UK) Award; AIMHigh Award; Louise Emanuel Infant Mental Health Award; Dilys Daws AIMH (UK) Founders Award
13.00 Conference Closes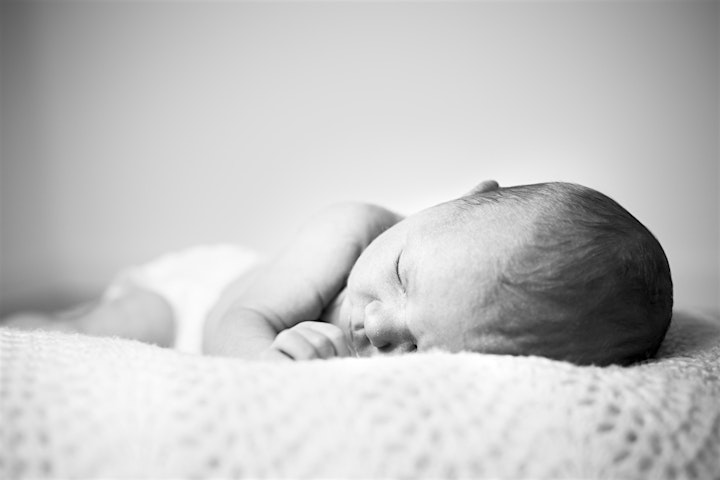 Conference Overview:
This conference will provide attendees with the opportunity to reflect on the traumatising effects of the recent COVID-19 pandemic on parents and infants, and the importance of a mentalising stance, to enable families to recover.
The programme will address the following issues
- the ways in which pregnant women and parents of young babies were traumatised by the pandemic
- in which the pandemic affected the ability of practitioners to maintain a mentalising stance, and thereby to support the mentalising capacity of parents.
- what the concepts of mentalisation/reflective functioning and embodied mentalisation have to offer in terms of helping infant mental health practitioners to address the trauma in babies and children that may have resulted from the pandemic.
- what 'effective' frontline methods of working with parents and babies during the pandemic involved, and how to restore the capacity of traumatised families for reflective functioning. ______________________________________________________________________________________________
TICKETS: AIMH (UK) Members £35.00 Non-Members £45.00
Your ticket will include pdf of AIMH (UK)'s Best Practice Guide No: 8 'The secondary impact of COVID-19 on infant mental health: what do we know, and what should we be doing?'
Ticket purchase through Eventbrite (eventbrite link to go here)
INTERNATIONAL PAYMENTS through PayPal please (Payment must be made in pounds sterling (GBP); all costs to be paid for by the remitter) Pay into: info@aimh.org.uk
Invoice requests to info@aimh.org.uk (Purchase Order Number obligatory)
____________________________________________________________________________________________
SPEAKER BIOGS
Professor Peter Fonagy
Peter Fonagy, OBE FMedSci FBA FAcSS PhD is Professor of Psychoanalysis and Developmental Science and Head of the Division of Psychology and Language Sciences at University College London; Chief Executive of the Anna Freud Centre, London; and holds visiting professorships at Yale and Harvard Medical Schools. His clinical interests centre on issues of early attachment relationships, social cognition, borderline personality disorder, antisocial behaviour and violence. Peter is Senior National Clinical Adviser on Children and Young People's Mental Health for NHS England, Programme Director of the UCL Partners Integrated Mental Health programme and has chaired major national expert groups including two NICE Guideline Development Groups on childhood and adolescent depression and the attachment in children at the edge of care. He is leader of the Mental Health theme in the North Thames CLAHRC and a Senior Investigator for the National Institute of Health Research. He has published nearly 500 scientific papers, 260 chapters and has authored or co-authored 19 books.
Peter is a Fellow of the British Academy, the Academy of Medical Sciences, the Academy of Social Sciences and the American Association for Psychological Science, and was elected to Honorary Fellowship by the American College of Psychiatrists. He has received Lifetime Achievement Awards from several national and international professional associations including the British Psychological Society, the International Society for the Study of Personality Disorder, the British and Irish Group for the Study of Personality Disorder, the World Association for Infant Mental Health and was in 2015 the first UK recipient of the Wiley Prize of the British Academy for Outstanding Achievements in Psychology by an international scholar
Professor Jane Barlow
Jane Barlow (DPhil, FFPH Hon) is a Professor of Evidence Based Intervention and Policy Evaluation at the Department of Social Policy and Intervention, University of Oxford. Jane's main research interest is the role of early parenting in the aetiology of mental health problems, and the evaluation of interventions aimed at improving parenting practices during pregnancy and the postnatal period. She also undertakes research to evaluate the effectiveness of interventions aimed at preventing child abuse. Jane is currently President of AIMH (UK), Affiliate Council Representative of the Executive Board of WAIMH, an Associate Editor for the Infant Mental Health Journal, and was a member of PreVAiL (Preventing Violence Across the Lifespan)
Dr Dana Shai
Dana Shai, Ph.D., Psychologist, is a faculty member at the Academic College Tel Aviv Yaffo, Israel, and the director of the Study of Early Emotional Development (SEED) Center and Lab. Dr. Shai developed the Parental Embodied Mentalizing (PEM) coding system and assessment and has been leading world-wide collaborative research and delivers international talks and training programs on PEM for the last decade. Dr. Shai is interested in early interpersonal development, with particular interest in nonverbal interactive processes and parental embodied mentalizing (PEM). Dr. Shai also studies parenting, the transition to parenthood, coparental relationships and the child's early social and emotional development within the family matrix. Dr. Shai completed her PhD in Psychology in 2011 at the University of London under the supervision of Profs. Jay Belsky and Peter Fonagy, and has a background in psychoanalytic developmental psychology, Dance Movement Therapy, and Philosophy.
Tessa Baradon
Tessa came from the field of Public Health to child psychoanalysis and psychotherapy. She has worked in the public and private sector sectors as a child and adolescent therapist and has been responsible for the development, implementation and evaluation of services for parents and infants in the NHS and the Anna Freud National Centre for Children and Families. Tessa writes and lectures on child therapy/psychoanalysis and parent infant psychotherapy. She is a member of the Association of Child Psychotherapists, the Association of Child Psychoanalysis, Inc and is an Advisor to the Association for Infant Mental Health, AIMH (UK).
Tessa's most recent book 'Working with Fathers in Psychoanalytic Parent-Infant Psychotherapy interfaces theoretical ideas about fatherhood and their incorporation into the clinical practice of psychoanalytic parent-infant psychotherapy
______________________________________________________________________________________
IMPORTANT INFORMATION
Technical Tips for Online Events
This information is to help AIMH (UK) event co-ordinators, speakers and participants to improve access to an online event.
To optimise your technical experience of an online event, and reduce poor quality image and buffering problems (where the streaming 'jumps'), we recommend that you carry out the following checks:
1. Check your internet connection: a wired, ethernet connection is likely to be better than WiFi, but if you don't have ethernet, make sure you are close to your WiFi hub.
2. Check your internet browser: some browsers work better than others. We understand that Google Chrome is a preferred internet browser for streaming; it can be downloaded easily for free.
3. Check your operating system software (eg Windows) and internet browser software - both need to be updated with the latest software in order to fully access online streamed events.
4. If you work within an organisation, contact your IT Department as some platforms can be blocked by NHS Trusts and other organisations: Firewalls/IT Ports may deny or restrict access. Using a personal device and disconnecting from the organisation's Virtual Private Network (VPN) can help, if that is permitted.
_______________________________________________________________________________
AIMH (UK) CONFERENCE 2020 - TERMS AND CONDITIONS
Payments 
All bookings made prior to the conference must be paid in full to guarantee registration.
Substitutions & Cancellations 

Delegates may nominate an alternative person from their organisation to take their place 24 hours prior to the start of the event, at no extra charge.
Alterations to Programme - Cancellation/Postponement of Event
AIMH (UK) reserve the right to make alterations to the conference programme and timings. In the unlikely event of the conference being cancelled by AIMH (UK), a full refund will be made. Liability will be limited to the amount of the fee paid by the delegate.
Speakers
Views expressed by speakers are their own. AIMH (UK) cannot accept liability for advice given, or views expressed, by any speaker at the conference.
Websites & Links
The conference and associated websites may link to other websites and networking tools provided for the convenience of the users. The contents of these websites are maintained by their owners, for which AIMH (UK) takes no responsibility. Neither can responsibility be taken for contents of any website linking to this website.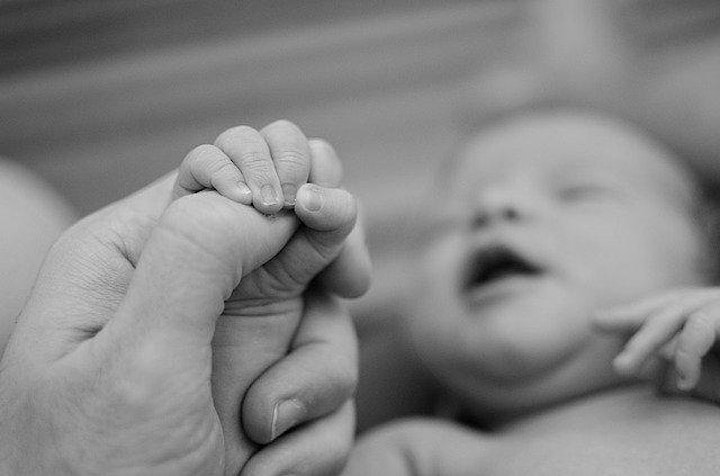 Date and Time
Location
Refund Policy
Contact the organiser to request a refund.
Eventbrite's fee is nonrefundable.