Explore the links between air quality, health and sustainable transport.
About this Event
This online webinar will join up the dots between air quality, health and the development of non-polluting, sustainable transport technologies. Our panellists will each offer a short presentation. This will be followed by discussion and Q&A.
The panellists are Dr Charles Sharp, (Gloucestershire Royal Hospital), Dr Adrian Watson, (Centre for Alternative Technology), and the chair is Professor Adam Hart (University of Gloucestershire).
This webinar is free of charge (donations to Clean Air Cheltenham welcome, via our JustGiving page).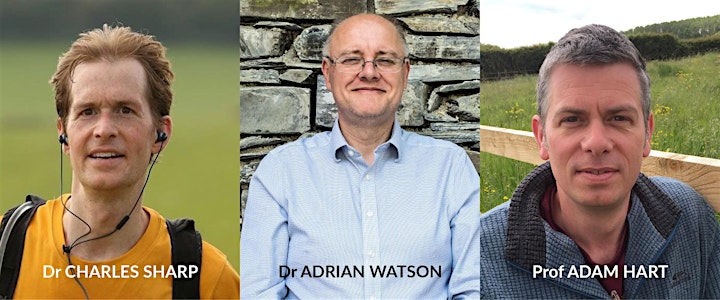 Dr Charlie Sharp MA (Oxon), BMBCh, MD, MRCP (Resp) is a Respiratory Consultant closely involved in development of Integrated Respiratory Care in the Gloucestershire Integrated Care System, and coordination and delivery of Covid-related services through work with the Clinical Commissioning Group. He sits on the NHSE/I Respiratory Delivery Board for the Long Term Plan. Dr Sharp's areas of clinical interest beyond integrated care are in Interstitial Lung Diseases and acute respiratory failure, and he has a particular interest in disease prevention which led him to the area of air quality and air pollution. Dr Sharp has been involved in work with the British Thoracic Society around sustainability in healthcare and he is trying to drive this agenda within Gloucestershire.
Dr Adrian Watson BSc, FRSC, PhD is Head of School at the Centre for Alternative Technology in Machynlleth. His research experience is as an environmental chemist, specialising in the assessment of air quality and its impacts, such as on health. Before joining CAT, Dr Watson worked as Head of Division of Chemistry and Environmental Sciences at Manchester Metropolitan University and he has lectured across a range of disciplines, from Analytical Chemistry to Environmental Health. Dr Watson has collaborated with organisations and institutions in the UK and overseas, including the NHS, and Institut Technologi Bandung, Indonesia, and is the co-author of Influence of Traffic-related Emissions on Indoor Air Quality in Residential Buildings Adjacent to Roads. (1st International Conference on Sustainable Infrastructure and Built Environment (SIBE), Indonesia, December 2009).
Professor Adam Hart is Head of Science Communication at the University of Gloucestershire. He has a PhD in Zoology and is a Fellow of the Royal Society of Biology. He carries out research on entomology, ecology and citizen science and is a regular broadcaster and author of popular science articles. He presents documentaries for BBC Radio 4, BBC4 and BBC2, as well as the weekly BBC radio programme Science in Action. He is involved with large-scale citizen science projects including the Flying Ant and Starling Murmuration surveys with the Royal Society of Biology.