Description
Airport of the Future
A Hackathon organized by Changi Airport Singapore

---


With new and emerging technologies, the Airport of the Future is more than just an airport. Think of it as a destination, a micro-city, a community where people from all over the world commute every day. A big bang of diverse cultures, needs, and personalities.
This September, Changi Airport Singapore is taking off to San Francisco to discover the best ideas you can bring! Join us for a 48-hour hackathon to brew innovative solutions and use available technologies to bring your ideas to life.
What happens when I register?
Registered participants will get an email invite to join the ideation platform two weeks prior to the hackathon. Get started with our ideation platform to brainstorm ideas. Arm yourselves with advice and feedback from Changi Airport mentors and tech experts before the hackathon begins.


Attend our pre-hackathon workshop on Wednesday, September 21st to glean insights into Changi Airport and learn about some of the APIs available. More information will be available via email or phone to registered participants in mid-September.



With your fingers on the keyboard and a gaming spirit, get ready for an adventure! The h

ackathon

starts on Friday, September 23rd and ends on Sunday, September 25th! Read below for further info.
Prizes
The top two teams will get two return air tickets each to Singapore to showcase their ideas to Changi Airport Group!

Program*
Friday, September 23rd
6.00 PM - Opening remarks
6.30 PM - Team formation
7.00 PM - Kick-off
7.30 PM - Dinner
10.00 PM - Doors close
Saturday, September 24th
Hackathon continues.
Consultations with Changi Airport staff and tech experts throughout the day.
9.00 AM - Breakfast
1.00 PM - Lunch
7.00 PM - Dinner
10.00 PM - Doors close
Sunday, September 25th
9.00 AM - Breakfast
1.00 PM - Hacking concludes/lunch
2.00 PM - Demos and presentations
5.00 PM - Announcement of the winners
* May be subject to change
Check out the website here
#changihackathon
Presented by: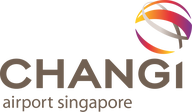 Event partners: