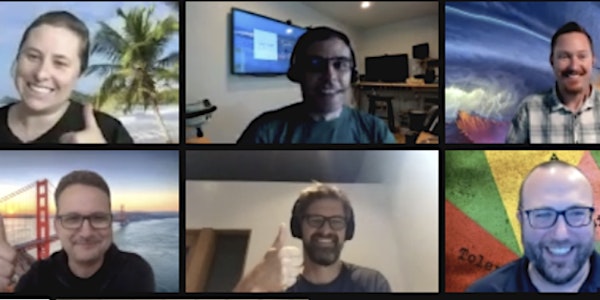 aIVC 'Town Hall' Chat - aIVC and what it does for Members
This evening we will be discussing "aIVC & What it does for members" and will ask what clubs consider the aIVC does for club members.
About this event
The online aIVC "Town Hall" Chat is open to all club members and officers to participate.
The Town Hall Chat is an informal opportunity for ALL clubs in aIVC to come together and hear a variety of views on topics of mutual interest. These "Town Hall" chats will be given the same standing as the discussion groups we have had at past in-person Conferences. The aim of the chat is to produce policy and/or guidence that both clubs and the aIVC Committee can action on behalf of members.
The subject of discussion this evening will be about "aIVC & What it does for members" and will also consider who and what clubs consider the aIVC to be. We will also want to try and understand whether current member perceptions about the aIVC helps or hinders how clubs mix with each other.
We can also discuss how membership of IVC can help people deal with loneliness, which is an issue that has been exacerbated by isolation during the current pandemic. Have a read or listen to the Meetup podcast below from the CEO of Meetup David Siegal in conversation with Steven Petrow, Washington Post columnist and author of "Stupid Things I Won't Do When I Get Old".
https://www.meetup.com/blog/episode-27-forming-friendships-in-lonely-times
The following are some of the topics we hope to have time to consider as part of the debate on the relationships between clubs. The debate will also include how this affects members perception of what constitutes aIVC:
Questions to Clubs from the aIVC Committee Meeting held in the afternoon
Improving communications between clubs and with aIVC
Future aIVC AGM and Conference Weekends (style, venue type, content, duration)
How could clubs and aIVC create "broad bridges" of joint members between clubs?
Reciprocal Membership Agreement for the 2020s and beyond
The format of the evening starting at 7:00pm will be as follows:
10 mins - Welcome
30 mins - introductions and main topics of interest by each participant.
60 mins - General discussion and debate based on points above
20 mins - Summary and recommendations
Close Town Hall
Hang out afterwards for general online chat over coffee and biscuits ...
Please book your ticket now so we know who is attending this online chat via Zoom ...