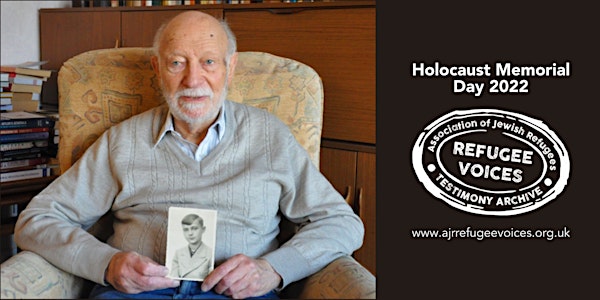 AJR Refugee Voices Holocaust Memorial Day Event 2022
Join Kurt Marx BEM, Dr Susanne Frane, Larissa Schmitz & Johanna Marx in conversation with Dr Bea Lewkowicz for Holocaust Memorial Day.
About this event
The theme of this year's HMD is 'One Day'. Kurt Marx BEM came to the UK on the 18th of January 1939, as a 13-year-old boy on a Kindertransport from Cologne. After a short address by Dr Susanne Frane, Head of Culture and Education at the German Embassy London, Archive Director Dr Bea Lewkowicz will talk to Kurt, Larissa Schmitz and his granddaughter Johanna Marx on the 83rd anniversary of his arrival in Britain.
Larissa Schmitz is a German journalist who got in touch with Kurt because she found Stolpersteine near her apartment in Cologne and wanted to know more about Kurt and his family. They have since become friends and in this conversation we will find out how their friendship has changed their lives and their perception of history.
Johanna Marx will add her third generation perspective on her grandfather's journey back to Cologne. We will be discussing the importance of local remembering in Germany and the UK and explore what role individuals can play for the in the future of Holocaust education.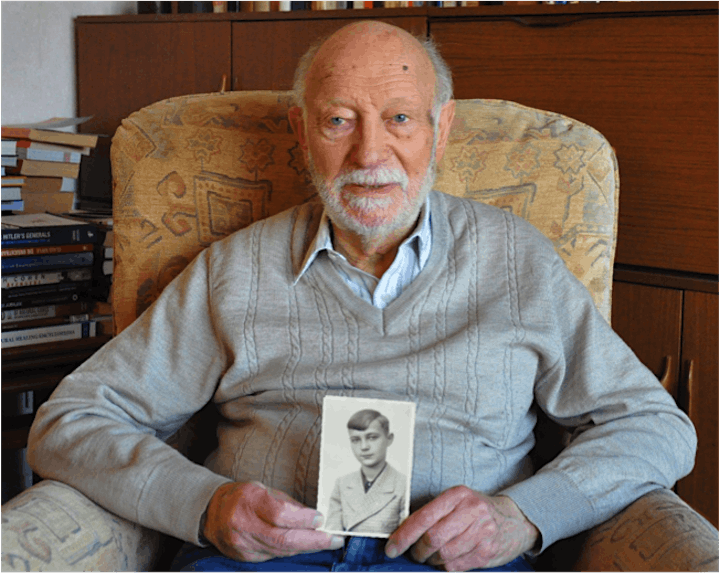 Kurt Marx BEM was born in Cologne, in 1925. He attended the Jewish Jawne Gymnasium and was put on a Kindertransport in January 1939, together with other pupils from his class, with the help of the headmaster Dr Erich Klibansky. His parents were killed in Maly Trostinec (Belarus). Kurt has spoken about his experiences in schools in the UK and Germany. He recently received a British Empire Medal for his services to Holocaust education and is also a recipient of the Order of Merit of the Federal Republic of Germany.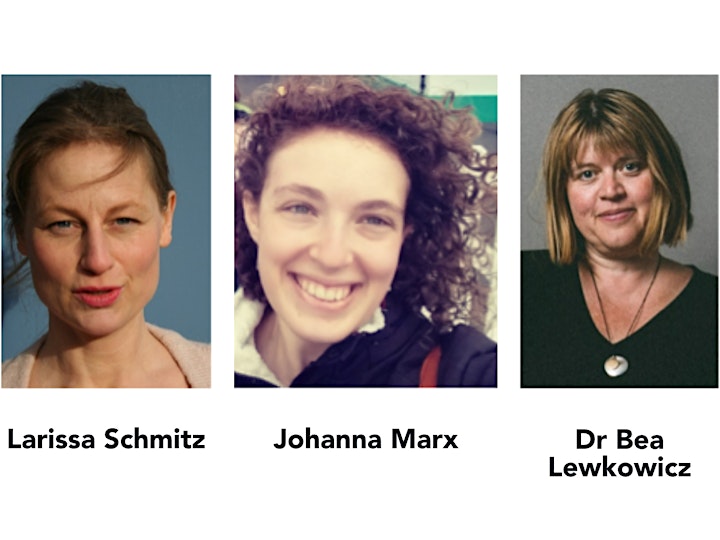 Larissa Schmitz is a Political scientist and Journalist. She lives in an old house in Cologne, home to many families - Stolpersteine (stumbling blocks) in front of the house are part of it: four stones, four names - one murdered family. While searching for the traces of the family who once lived in her house and were deported, Larissa and her family met Kurt Marx. The first e-mails were followed by mutual visits and a joint trip to Belarus.
Johanna Marx is Kurt's granddaughter. She lives in London and works in classical music. She has accompanied Kurt to Cologne together with her father Michael in 2017 and has recently organised a session for Limmud, talking to Kurt and Larissa about their friendship and her connection to her grandfather's history.
Dr Bea Lewkowicz is a Social Anthropologist and Oral Historian and the Director of the AJR Refugee Voices Archive. She grew up in Cologne and interviewed Kurt Marx for the Archive in 2019.
Dr Susanne Frane took up position as Head of Culture and Education at the German Embassy London in August 2021 after joining the German Embassy as Deputy Head of Culture and Education in 2013. Before this, she was the Academic Coordinator and Member of Directorate of the Centre for a Sustainable University at the University of Hamburg and worked as DAAD Lecturer in German and Coordinator of the Writer in Residence Programme at the Centre for Anglo-German Cultural Relations of Queen Mary University of London. She holds a PhD in English Literature from the University of Erlangen.