AkomaAsa Arts Academy invites you to their African diaspora dance, music and performing arts youth showcase & fundraiser.
About this event
Welcome to AkomaAsa Arts Academy,
We are very excited to share with you our 2021 showcase.
When: Saturday 11th December 2021
Where: Cecil Sharp House, 2 Regents' Park Rd, London NW1 7AY
Times: Doors open at 15:30pm - Ends18:00
Established by Akosua Boakye BEM in 2012, the organization offers training and education in Western and African diaspora dance forms, music and performing arts for children and young people (CYP) aged 6 - 16+.
Based in Stockwell Primary school in Lambeth, the programme offers a safe space for children and young people from London and its surrounding boroughs to learn and develop skills needed to perform and have a career in the creative industry, build personal confidence, gain a better understanding of self and social and culture heritage.
This year, the academy launched a pilot scheme, supported by The Place. This new formal training programme is the first of its kind in the United Kingdom (UK) for 10 -16+ year olds to train in African Diaspora dance and music. AkomaAsa Arts has benefited this year from wonderful support across the dance and wider community and celebrates Christmas going into 2022 with ambitious plans to expand their offering.
>>> Enquiries about the academy and the event should be sent to AfricanDanceMusic@akomaasa.com and info@akomaasa.com
COVID-19: INFORMATION FOR ALL OUR GUESTS
Take a moment to familiarize yourself with the measures we have put in place for your safety, well-being and enjoyment. Following the Government's new legislation issued on Wednesday 8 December 2021, we have updated our Covid-19 guidance. Thank you for your understanding and support. When attending AkomaAsa Arts Youth Showcase on Saturday the 11th December, please be aware and follow these guidelines:
From Friday 10 December, it is mandatory for theatregoers to wear a face mask at all times when in the building, except when eating/drinking. Exemptions apply for children aged 11 and under and for anyone with a health condition or disability which means they cannot wear a mask. Proof of exemption is required.
An NHS Covid Pass is NOT required for our venue.
Our venue has been cleaned according to covid standards, and we do not have any other performance being held at the venue on the day of AkomaAsa Youth showcase.
There will be sanitary stations around the venue, please spot the closest to you and try to limit personal belongings.
If you have symptoms (including high temperature, new continuous cough, change in sense of taste or smell) you should NOT come to the theatre. Do not enter if you are isolating.
All ticket holders for this event aged 18 and above must demonstrate their COVID-19 status by filling out a declaration form. This is to ensure we are all safe in the best possible way during the Coronavirus health crisis. Attendees under the age of 18 will be asked for verbal confirmation (by them or by a parent or guardian on their behalf) that they have not tested positive for Covid-19 in the past 10 days and are not currently displaying symptoms of Covid-19.
Follow link & fill the form: https://forms.gle/RAuFkh1gtPmcUGsL9
We have the right to refuse entry if the above guidelines are not met.
Website: https://www.akomaasa.com/
DONATIONS
Please donate to AkomaAsa Arts Academy to help us support and enable children and young people to engage in the creative arts. https://www.akomaasa.com/support-us
Best AkomaAsa Wishes
LIKE, FOLLOW & SHARE!

REFUND POLICY
All refunds will be at the discretion of the organizer and will be dealt with on a case by case basis.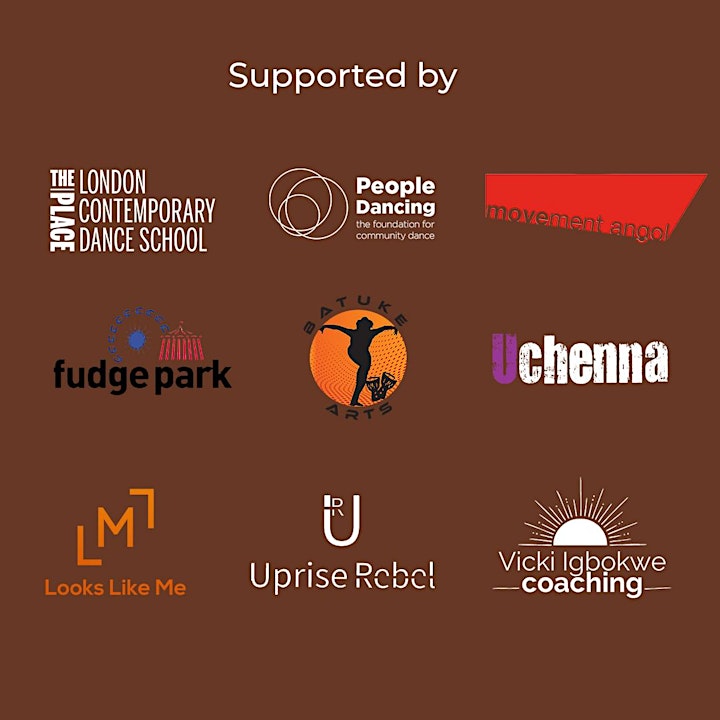 Organiser of AkomaAsa Arts Academy Showcase & Fundraiser
Founded by Akosua Boakye BEM in 2005 and launched in 2012, AkomaAsa Arts works with the support of parents, creative individuals, organisations and the voices of our CYP. We engage in the on going work of teaching and learning about African, Caribbean and Western social, cultural and historical connections through collaborative working relationships. Our programmes are tailored to nurture the next generation of creators and performers.
In a dynamically vibrant atmosphere, a caring and safe environment, CYP are supported to engage, inspired to learn and develop the confidence and self-esteem needed to enable them to rise to present day challenges. CYP are support to be themselves, empowered through dance, music and performing arts to have fun, take risks to work towards their aspirations whilst developing transferable skills for life.