Aktar Islam Presents a 5-Course Seafood Banquet with Edinburgh Gin @ Legna
About this Event
Legna's Chef Director/Owner Aktar Islam will be collaborating with Edinburgh Gin for an exclusive 5 course Seafood Banquet on May 31st! Join us for one night only of authentic italian flavours, fantastic Gin based drinks pairings & summer sunshine on our waterside terrace!
Hosted by Aktar Islam ( The F Word, Great British Menu, Opheem, Legna), this relaxed 5 course affair will be an homage to Italian cuisine as you take a seat in Legna's luxurious outdoor, canal side private dining terrace. Flavours & ingredients take centre stage in both food & drink - with an authentic approach to create a real celebration of Italian summer.
Legna is Aktar's second new restaurant after the great success of Opheem. It takes his unrivalled passion for provenance of ingredients with fresh food prepared daily to deliver Italian food as is rarely seen in the UK; fresh and flavoursome. Pairing the incredible selection of Edinburgh Gin in both tonic & cocktail serves to heighten an exploration of Italian seafood dishes designed to be eaten as a family with large sharing portions of oysters, roasted whole fish dishes and pasta dishes.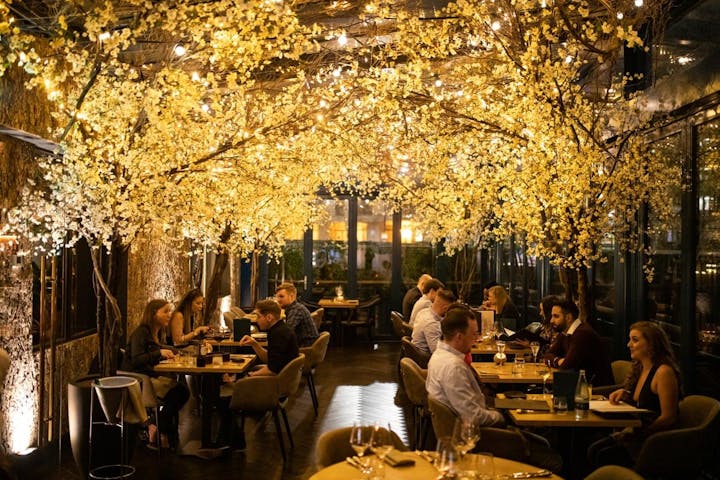 Availability is limited to 28 places for the evening and will include a 5 course sharing menu and drinks pairings to include a welcome & after-dinner drink utilising Edinburgh Gins award winning selection (Original, Seaside, Rhubarb & Ginger + Liqueur selection).