About this Event
What should the future be for Gaelic in Scotland? What would success look like in 2030?
Featuring expert contributions from Wilson McLeod, Professor of Gaelic at the University of Edinburgh, the singer Mary Ann Kennedy, and Professor of Modern Irish in NUI Galway, Tadhg Ó hIfearnáin, this half-day conference will explore the future for one of Scotland's official languages.
Chaired by the Rt Hon Ken Macintosh MSP, Scottish Parliament Presiding Officer and Futures Forum Chair
Draft programme
09:30 Registration
10:00 Welcome/opening remarks: Rt Hon Ken Macintosh MSP, Presiding Officer and Futures Forum Chair
10:05 Keynote contribution: Professor Wilson McLeod, University of Edinburgh
10:30 The Future of Gaelic: Panel discussion with Wilson McLeod, Mary Ann Kennedy and Tadhg Ó hIfearnáin.
11.15 Coffee break
11.30 Workshops
12.30 Feedback
12.55 Thanks/closing remarks
13:00 Networking lunch
14.00 Event finishes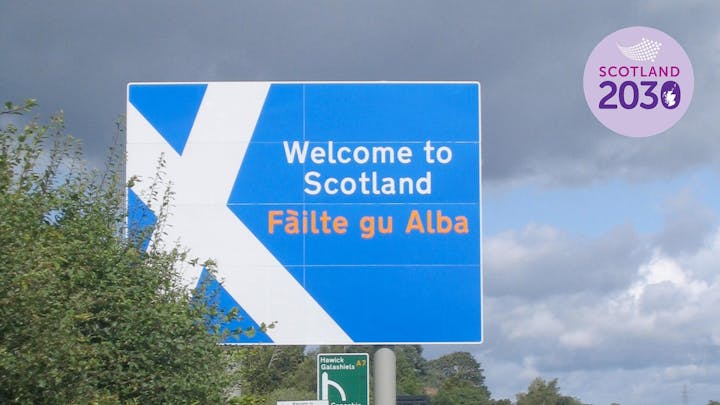 Speaker biographies
Professor Wilson McLeod is Professor of Gaelic at the University of Edinburgh. He acts as director of research on Celtic and Scottish Studies, with research interests including language policy and planning issues in Scotland; language legislation and language rights; and the cultural politics of Scottish and Irish Gaelic literature.
Wilson is a regular media commentator on the role of the Gaelic language in Scotland.
Mary Ann Kennedy is a Scottish musician, singer, choral director, composer, radio and television presenter, and music producer. She was born and brought up in Glasgow in a Gaelic-speaking household.
Mary Ann's mother, Dr Kenna Campbell MBE, is a prominent Gaelic tradition-bearer and teacher, and is one of the Campbell musical dynasty from Greepe on the Isle of Skye, a renowned family of singers and pipers.
Professor Tadhg Ó hIfearnáin is Established Professor of Modern Irish at the National University of Ireland Galway. He was previously at the University of Limerick from 1996 until 2017.
Before then, Tadhg taught in the Department of Breton and Celtic at University of Rennes 2 from 1990, after periods as a lecturer and research student in Coleraine and Utrecht. He holds a BA (1988) and PhD (1994) in Irish from the University of Ulster at Coleraine.