Description
Interested in an inspiring, intensive, creative writing long weekend? Working on your poetry or fiction? Developing your critical and editing skills? Do you want support to boost the crafting of your writing?
Attend Inscribe's residential poetry weekend at the recently renovated Debden House, on the edge of Epping Forest! This is a wonderful opportunity to gather with other writers from around the country, who are your creative peers, to spend an intensive two and a half days on your craft.
Our guest tutor NII AYIKWEI PARKES will offer a workshop exploring the role of space in poetry and prose. Spaces play multiple roles; change of direction, play with nuance, managing tension etc. In a poem, they play a part in the effects of line-endings as well as turns; in a piece of prose the blank spaces between the paragraphs can create more anticipation than an entire paragraph of text. This is the alchemy of space.
Guest tutor: Nii A. Parkes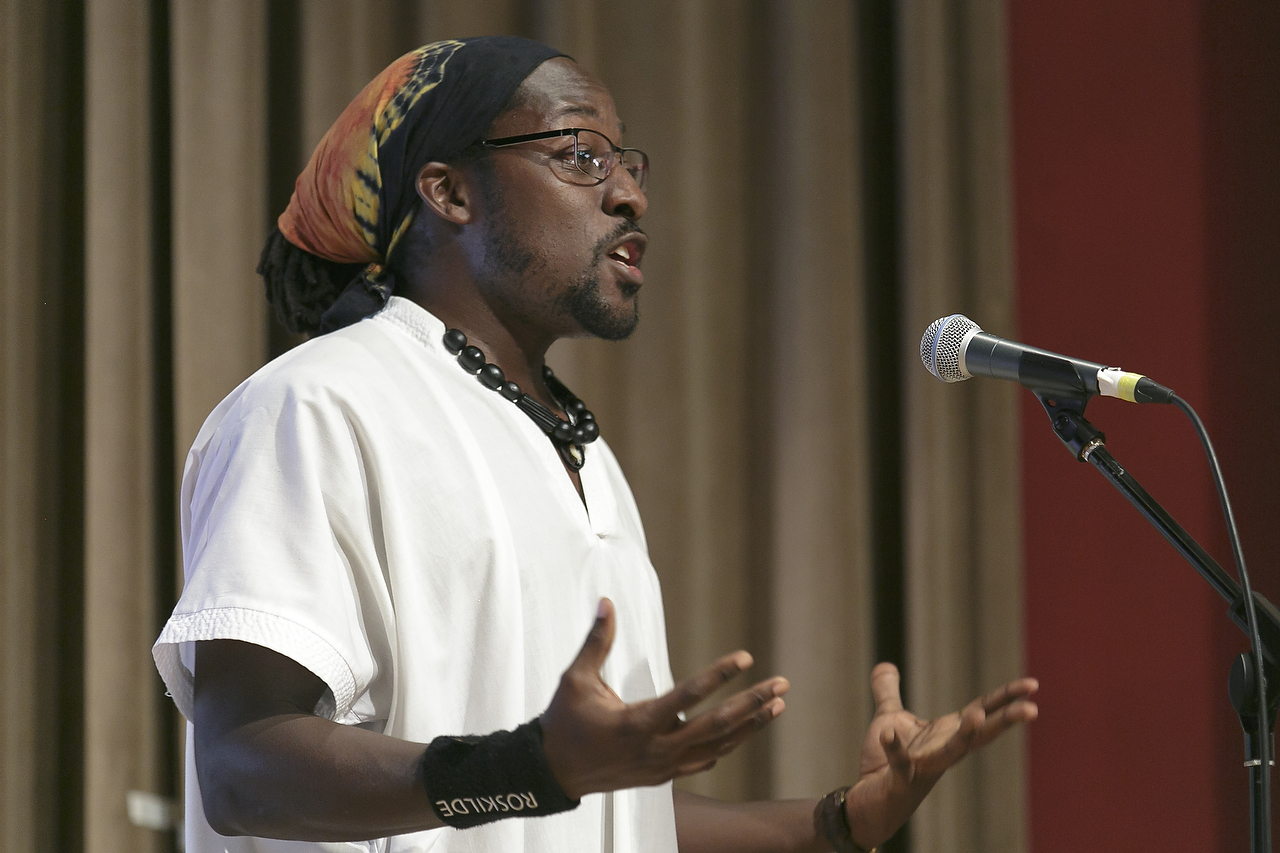 Photo: Herby Sachs
Winner of multiple international awards including Ghana's ACRAG award and France's Prix Laure Bataillon, Nii Ayikwei Parkes is the author of Tail of the Blue Bird (novel), and The Makings of You (poetry). He is also senior editor at flipped eye publishing. Nii is currently working on a crowd-funded collection of short stories, The City Will Love You (2018), and the forthcoming Inscribe poetry anthology, Filigree (Peepal Tree Press, 2018)
INSCRIBE are planning this weekend primarily for Black & Asian writers. In our work we meet writers around the country, who would really appreciate a boost in the crafting of their poetry; their creative practice; and developing their critical reading and editing skills.
INSCRIBE aims through this intensive weekend, to place participants in a better position to:
- submit to publications and competitions,
- advance the development of their poetry
- approach a publisher with greater confidence, in a professional manner.
This all-inclusive weekend is just £170 (double occupancy) or £200 (single occupancy)
Inscribe contracted writers should book separately via the link provided by Dorothea
There are a few £50 bursaries we can offer other Black & Asian writers (please email stating your reasons for applying)
You are responsible for your own travel costs.