Dip your toes into the mysticism of Tantric spirituality and explore its esoteric nature. Offered both live in-person as well as Online!
About this event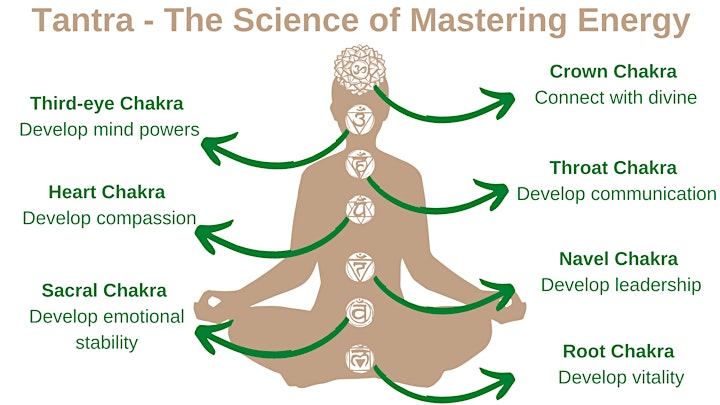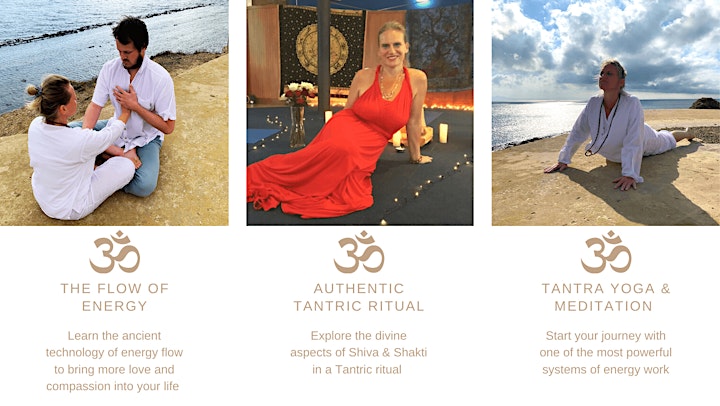 Alchemy of Tantra
Introductory Course - Live & Online
The Yoga Factory, Southend-on-Sea - 7-8 of August 2021
**Apply Here - https://www.https://www.alchemyofliving.co.uk/tantra-introduction**
EMBARK ON THE EXCITING JOURNEY OF ENERGY TODAY
A brand new course offered both Online and Live in-person, where we explore the mystical Tantric spirituality in all its facets.
Most people believe tantra to be all about sex, and they would be wrong. It is about sexual energy, yes, but it is also way more than that.
Our reality is composed of many different energies and the truth is we can learn how to access and control them for our personal & spiritual evolution.
Tantra is the vast metaphysical teaching of how the universe works and how to tune into the fabric of it - the energy.
How do these ancient teachings benefit modern lives? In every way, shape and form you can imagine!
No matter how happy and positive a person you are, life also brings times of suffering & pain, isolation & loss. Trauma that needs healing. Times when we need to dig deep for motivation, build inner resilience & strength, learn to trust our intuition.
It also brings challenges & opportunity where we need to access drive, leadership, dynamism, charisma, creativity, focus and clarity. Learn to shine our light.
And, yes we all want to be great lovers, be at ease with the opposite sex, be at ease with our own sexuality & be a co-creator in a beautifully intimate and rewarding relationship.
Healer, Warrior, Creator, Business Leader, Lover!
Tantra is a practical science that weaves through every aspect of our lives, generating a magical alchemical transformation that changes us forever!
Just a little bit curious? Discover how, by joining us for this 2 day explorative immersion.
In this course you will learn and practice the following:
➜The true nature of Tantra - the metaphysical esoteric Science of energy
➜The diverse pathways of tantric practice to provide an individual & holistic approach to personal & spiritual development
➜How to practice Tantra Hatha Yoga - the Yoga of energy - to energise, vitalise and detox your body - even reverse the ageing process
➜The holistic healing aspects of the asanas - physical, emotional, mental & their esoteric purpose
➜Introduction to tantric meditation & development of a powerful mind
➜The power of Music Meditation
➜ Meditation technique from Kashmiri Shaivism - the highest of Tantric teachings
➜The true structure of the chakra systems as discovered by the ancient Tantric Yogis
➜The importance of sexual energy in Tantra
➜Tantric Sexuality: what it really is & how does benefit you
➜Demo & Practice of Tantric Energy Work for Orgasmic Healing
➜How to generate orgasmic energy through the whole of the body
➜ What it means to have a tantric relationship
➜Experience of authentic Tantric Transfiguration Ritual to appreciate & channel the divine masculine and feminine
**Apply Here - https://www.alchemyofliving.co.uk/alchemy-of-tantra**
Organiser of Alchemy of Tantra - Introductory Weekend Workshop
We are a school of authentic spirituality from the system of Tantra. In our courses we teach Tantra Yoga, Meditation and Massage. We also offer different energy-based therapy modalities as well as private tuition for couples. 
Find more about us here: https://www.alchemyofliving.co.uk/