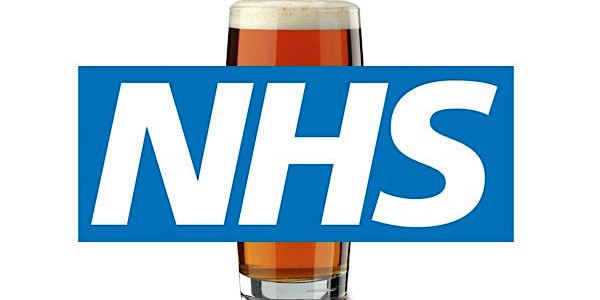 Alcohol Awareness and IBA (Identification and Brief Advice) Training
The Alcohol Awareness and IBA training aims to help professionals working with people that consume alcohol.
About this event
The Alcohol Awareness and (IBA) Identification and Brief Advice training
Course description:
A brief intervention is a short, evidence-based, structured conversation about alcohol consumption. It seeks to motivate and support the individual to consider a change in their drinking behaviour in order to reduce their risk of harm. There are a number of tools designed to help non-specialist service providers determine a individual's level of risk to alcohol harm
The Alcohol Identification and Brief Advice (Alcohol IBA) training aims to help professionals to identify those individuals whose drinking might impact their health, now or in the future and to deliver simple, structured advice aimed at reducing this risk
Why IBA training?
According to the Health Survey for England, 1 in 4 adults are drinking above low-risk levels. This can result in or contribute to chronic and acute ill health, alcohol-related accidents and hospital admissions. Evidence has shown that providing simple alcohol advice results in:
• Reductions in weekly drinking by between 13% and 34%, (2.9 to 8.7 fewer units per week) with a significant effect on health risk
• One in eight adults reducing their drinking to low-risk levels
• Adults being twice as likely to moderate their drinking 6-12 months after intervention
• Reduction from 50 units/week to 42 units/week reduces the relative risk of alcohol-related conditions by some 14% and the absolute risk of lifetime alcohol-related death by some 20%
Learning outcomes:
• Learn about the concept " Have a word " . 'Have a Word' builds on the concept of 'Making Every Contact Count' and refines it into "Making Every RELEVANT Contact Count"
• Learn Alcohol Facts and demystify the myths of alcohol
• Introduction to IBA and Identifying Risky Behaviour
• How to practice IBA and delivering brief advice
• Alcohol Assessment
Target audience:
IBA is the delivery of 'simple brief advice' which follows identification of how much your patient is drinking. IBA is usually delivered by non-alcohol specialists and has shown to be effective in helping people to reduce their alcohol health risk.
It is also open to workers new to this area of work and is suitable for people who may need to develop their knowledge of drugs and alcohol such as;
• Police Community Support Officers
• Social Workers
• Youth Workers
• Anti-Social Behaviour Workers
• Youth Offending Teams
• Probation Staff
• Housing Officers
• Supported Housing Workers
This course can be adapted and tailored to your service and training needs.
Platform: This course is delivered online via MS Teams.
Duration: 2 hours
Attendance certificate: Upon successful completion and attendance to the course a CPD certificate will be given
Please note the training is only open for health professionals working in the borough in Hounslow.