Description
Join the Alderley Edge Wizard Walk
Fathers Day, Sun June 18th from 10am!
Help us reach 500 wizards this year!
---
This page contains the full events of the day and answers to frequently asked questions.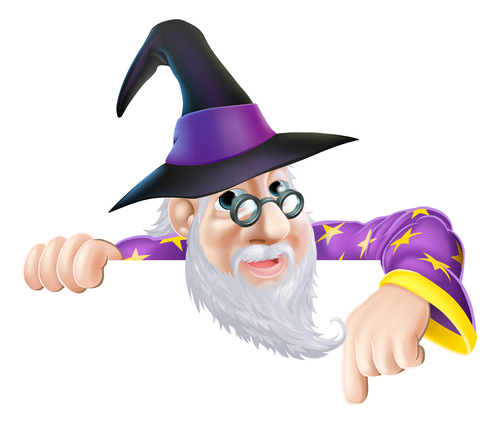 ONE MAGICAL FUN DAY OUT.....
From 10:00 - The Grand Wizard Assembly
Meeting at Alderley Edge Community Primary school field off Eaton Drive, SK9 7RA.

Transform into your wizardry greatness; grab your wizard outfit and have your face painted.

Get your capes taylored.

Will we assemble 500 wizards?

We want at least 500 wizards so invite all your friends and their families!
From 11:30
The Wizard Walk
The Chief

Sourcerer

by Order of Alderley will be commencing the walk on his beautiful white stead.

Collect the spell you must chant at the Wizard Council Gathering for a magical surprise.

Complete the activity sheet around the walk.

Catch Whizzy the Wizard for a selfie

.

Can you get past the Bridge Trolls?!
The Wizard Council Gathering
Chant the Wizard Walk spell you've collected to

conjure

a magical happening.

Complete your official naming ceremony to join the official Order of Alderley Wizard Register.

'Dare your Daddy' to daft and crazy challenges -

our supporting partners will keep the kids happy!

Meet Merlin

Lots of fun, food, and a licensed inflatable pub for mum and dad.
Quidditch League
Ever played quidditch? Win the league trophy, engraved with your team!

Enrol your team online when you register for the Wizard Walk.
Winners Announcements!
Author of the winning spell from our competition.

Best-dressed wizard for our more creative Wizard Council members.




Quidditch league

Raffle - Main prize: 2 x 5 day holiday with Camp Wilderness worth £790
---
FAQs
What does my registration get me?
Not just a walk but a magical day out. All of the above. Every registered walker receives a wizard outfit, route map with activities, and a ceremonial wand on completion! Your registration enables you to join the Order of Alderley Official Wizard Register and online membership!
Will we enjoy the event as much if we come without a daddy?
Absolutely! The majority of the event is aimed at families of any combination. All the fun activities at the Wizard Council Gathering can be enjoyed by all wizards and muggles!
I don't want to dress as a wizard, can I still join in?
Absolutely! And whilst we appreciate that not all adults are wizard material, all children walking the route must be acompanied. We ask that you buy a ticket and fully enjoy the event with your children.
Are there ID requirements or an age limit to attend the event?
This event is open to everyone in the family. Grandaddy's and babies in buggies welcome. Purchase of your ticket provides ID for you to collect a wizard cloak, hat, and bag.

The Quidditch League is open to ages 6+. Our more mature, athletic and competitive wizards should please have this in mind when planning a team and when playing. As a semi-contact game all players will be asked to sign a waiver. Parent or guardians will be asked to sign on behalf of children.
Can I sign up for Quidditch on the day?
If there are spaces. There are 100 places creating 10 teams of 10 to form the league. It takes some planning. Please help us make it great by signing up in advance.
Are we attempting a new official Guinness World Record?
Not this time. We secured the record fro 252 wizards in 2016. Maybe next year if we are confident from numbers 2017 evnt and feedback tells us to go for it!
How accessible is the route?

We've gone to great lengths to ensure the route is widely accessible. Wheelchairs and buggy's with a middle terrain wheel will breeze through, small castors will not. And it does cross a field so we shall use our collective power of sorcery to summon great weather for the week before!
View full details here: https://wizardwalk.org/event-info/walk-info
I'm not licenced to fly a broom - what are my transport/parking options getting to the event?
Alderley Edge village is located on the A34, Congleton Road, with easy access from the M56 and M60. It's train station about 0.4 mile walk through the park or high street to the Wizard Walk start point. Parking is limited in the village but surrounding roads are available. We are hoping to be able to park on the playing fields where we start. Signage will be in place if this is available. Please walk if this is an option to you.
Is my registration transferrable?
Yes. You must advise change of details on arrival when collecting your wizard pack.
What is Maxipotential and why should I support it?
Maxipotential is raising funds to help a local boy Max Bailey get to America to receive life-saving therapies not available in the UK. Max has scoliosis (a collapsed spine impacting on his internal organs). He has started treatment, with outstanding results which must continue. 1 in 35 people suffer from scoliosis to some degree. Maxipotential will role into a charity to help many more children in the UK and globally. You can simply have a fun day out knowing that you have supported a great cause.
How else can I support Max?
Every little thing you do honestly does help from liking and sharing on social media to joining a Wizard Walk to staging your local one! You can join in a challenge event or fundraise with your own ideas. You can view and get involved at https://maxipotential.uk/team-max/events or via the events tab on our Maxipotential Facebook page.
We would be elated to have you as an official sponsor or 'friend' listed on our website. Please get in touch on the details below.
I have more questions/ideas, who can I speak with?
Please contact Saz Bailey via contact@maxipotential.uk or 07791 100968.
All questions answered?
Go buy your tickets - we're looking forward to greeting you at the Grand Wizard Assembly!