Description
London's Air Ambulance Helipad Visit
An opportunity to visit the operational helipad, meet the on-duty crew and witness spectacular views across London. We will meet at 6pm but security and travelling to the 17th floor may take a while and the visit itself will be about an hour.
Donation:
There is no cost for the tour itself, but the air ambulance is a charity and need funds to keep it going so we are asking attendees to make a small donation, which we suggest is £20 per person. We never know when we might need their help.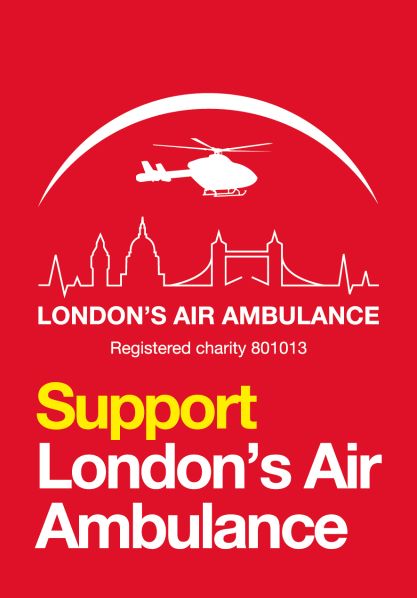 Helipad Safety instructions:
Please ensure that you are wearing suitable footwear and have adequate clothing according to the weather conditions. Please note that owing to its height and exposed position the helipad can often feel several degrees colder than ground level.
Photographs can be taken during the visit but please note that patient filming/recording/photography is strictly prohibited.
Getting there:
The hospital is just a 2 minute walk from Whitechapel station (District, Hammersmith & City
lines and London Overground).
If coming via taxi, there is a drop off point outside the Stepney Way entrance of the hospital
and I will meet you in the reception area.
There is no public parking at the hospital itself but there is limited metered parking available
on surrounding streets. Meters can be found on the following streets: Turner Street,
Ashfield Street, Varden Street and Cavell Street.

Map of the Royal London Hospital, Whitechapel, E1 1BB
This map shows the Stepney Way entrance to The Royal London Hospital where we will meet you before the visit. If coming from Whitechapel station cross the road and turn right then first left and Stepney Way is the second on the left.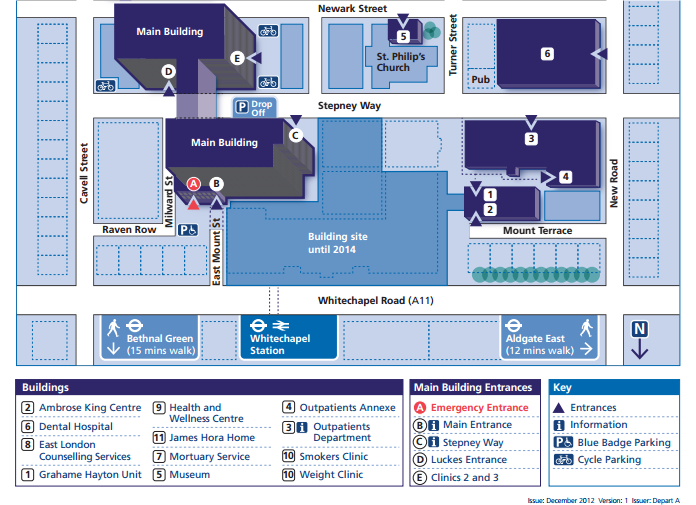 Supper afterwards:
We have booked a table at 7:30 at Tayyabs a Punjabi Resturant, recommended by the hospital and well known in the area
Tayyabs
83-89 Fieldgate Street
London
E1 1JU
This is a bring your own bottle restaurant and we have arranged to collect some wine [and beer if you prefer] on arrival at an off-licence next door, we can always get more if required :))