Description
No one likes wasted beer. But did you know that on average, 5% of every cask or keg is wasted because of excess frothing and fobbing? That's pure profit down the drain. What if there was a better way?
Now there is - with AleTrim.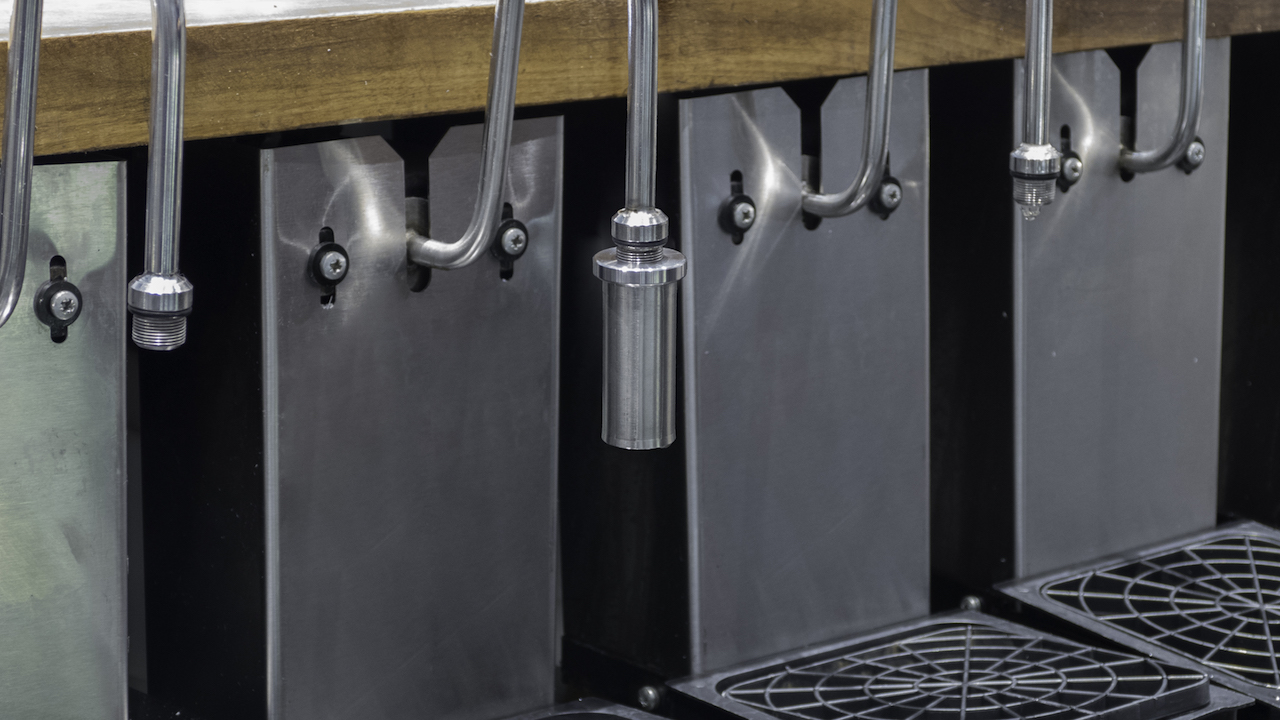 What is AleTrim?
AleTrim is a discreet nozzle that fits onto the end of any beer tap and controls fobbing. This means the beer enters the glass in a smooth, non-turbulent state to deliver the perfect pint with a stable head in less than five seconds.

AleTrim can reduce waste from each cask or keg to less than 1%, meaning it will quickly pay for itself through the savings it makes.
After years of development, this product is now available to trial and purchase. Developed and manufactured in Bristol, UK, AleTrim has already received interest from major brewers around the world as a way to reduce waste and deliver great taste. But don't take our word for it, join us at this special launch event to see (and taste) AleTrim in action!
At this special launch event you can:
Pull your own pint with AleTrim
Meet AleTrim's inventor and ask your questions
Sign up to a free one month trial and access a special introductory offer rate, available only to people who come on the day!
We are pleased to be running this event in conjunction with leading craft brewer Hobsons Brewery, who have a strong committment to sustainability and a passion for real ale. Come and sample their leading cask ales that are brewed on site using traditional brewing techniques, dispensed with AleTrim.
Locally sourced snacks and craft beer on the house!
Event Format
Optional afternoon demos - aimed at people who can't make the evening event but still want the opportunity to try AleTrim in a small group. The sessions are identical so you only need to attend one.
15:00-16:00 - AleTrim daytime demo A (limited spaces- booking essential)
16:00-17:00 - AleTrim daytime demo B (limited spaces - booking essential)
BREAK
AleTrim Official Launch

17:45-18:00 - Arrivals
18:00-18:30 - Welcome, AleTrim demo, short talks and Q&A with the inventor
18:30-20:00 - Food served, pull your own pint with AleTrim, meet the inventor, optional brewery tour.
20:00 - End
To book: Please click 'Register' and select the appropriate ticket type for the part of the event you would like to attend. Please let us know you are coming so we know how much food to prepare.
What people are saying about AleTrim
"We have been trialling AleTrim for the last few months with some really impressive savings. We will be looking to install this as standard with all of our technical fitouts."
Byron Redman
"We believe there is a strong future for AleTrim to provide beer in its best condition whilst providing the operator with substantial cost and waste savings."
Nick Davis, Hobsons
"It's a commercial no-brainer."
Ross Nicholls, Integrated Business Solutions
AleTrim in the Media
Bristol Post 25/09/17 This Bristol invention will stop millions of pints of beer going to waste

---
FAQs
How does AleTrim work?
Unlike standard taps or 'sparklers', this brand new invention uses the science of laminar flow to ensure the beer enters the glass in a smooth, stable state, reducing fobbing while preserving outstanding taste, body and linger. You can find out more about how its works at www.aletrim.co.uk
Is AleTrim for lager or ales?
Both! There is an AleTrim to fit every type of beer tap, and it works for both northern and southern pouring styles.
Who should attend this event?
This event is for anyone in the beer and brewing industry, who could benefit from reducing waste and saving money in their operations. You could work for a brewery or trade association, or run a pub, bar or venue. If you have a beer tap, this event is for you.
How do I get to and from the event?
There is plenty of parking at Hobsons Brewery.
Turn off the main High Street in Cleobury Mortimer at the cross roads with the town's petrol station adjacent. This road is signposted Tenbury and is called Tenbury Road, head along this road for approximately 400 yards. As you enter a 40 speed limit turn left into Newhouse Farm, also look out for the Veterinary Surgery sign, the brewery is located straight on. Follow signs to reception.
We hope you can join us! Spaces are limited so please book soon.

For more information on AleTrim, visit www.aletrim.co.uk
Date and Time
Location
Hobsons Brewery
Newhouse Farm
Tenbury Road
Cleobury Mortimer
DY14 8RD
United Kingdom