Sales Have Ended
Ticket sales have ended
Tickets sales have now ended for this event.
Sales Have Ended
Ticket sales have ended
Tickets sales have now ended for this event.
Description
Kew's Spice Season Supperclubs
Spice Season Supperclubs: Celebrating spices in London with Britain's top Michelin starred and award winning chefs at Kew Gardens.
To celebrate the spice season at RBG Kew Gardens taking place between 23 May until 6 September, Peyton and Byrne are arranging a series of special one off supperclubs at the Orangery.
Michelin starred Alfred Prasad, former culinary director of the Tamarind collection, has designed a spice infused tasting menu that showcases his unique and inventive style of Indian cooking over several courses. Each course has been inspired by a specific spice that will tantatlise your taste buds.
Peyton and Byrne will be turning the beautiful Orangery into a stunning dining room for this one off series of Food Club events at Kew. A spice infused cocktail will welcome guests and a specially created paired wine menu will be available on the evening.

Alfred Prasad Menu

Amuse Bouche
Spiced Chickpeas | Pomegranate | Yoghurt
Spiced chickpeas with fresh and dried pomegranate; yoghurt with pickling spices; pomegranate molasses chutney; crisp puri shell

Mango-Ginger
Scallops | Cucumber | Watermelon
Spiced raw scallops, lime, cucumber, red onions, watermelon scallions and grated mango-ginger

Mustard
Seabass | White Crab Meat | Prawns
Kasundi mustard paste, herb-crusted seabass; whole mustard tempered crab meat; prawn tempura in mustard oil

Peppercorns
Veal onglet | Smoked aubergine
Pink, black and green peppercorn crusted veal onglet, smoked aubergine mash with chilli flakes and toasted coriander seeds

Himalayan pink salt
Watermelon granita

Chilli
Chicken vindaloo | Asparagus and green chilli pulao | Pickled chilli raita

Saffron
Rasmalai | Summer berries | KAHWA
Poached milk dumplings with strawberries, raspberries and Kashmiri kahwa tea made with saffron and flaked almonds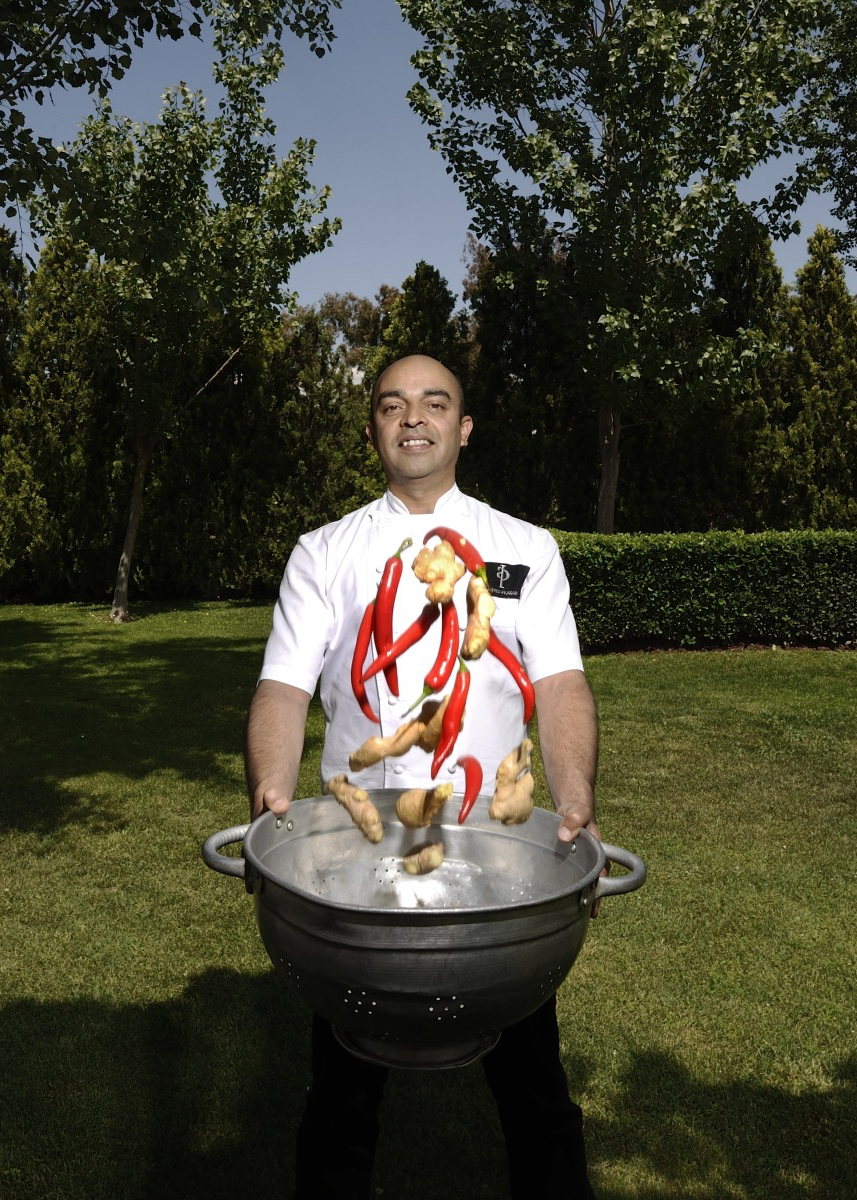 Organiser of Alfred Prasad Supperclub
To register your interest in supper club events across the Peyton and Byrne restaurant collection - join the Food Club - an exclusive club that brings together those who have a great love for exceptional food and drink. The Food Club hosts regular events introducing you to expert chefs and suppliers and sating those hungry for knowledge from the best in the industry.