Sales Have Ended
Ticket sales have ended
Thank you for joining us, we look forward for a great quiz night!
Sales Have Ended
Ticket sales have ended
Thank you for joining us, we look forward for a great quiz night!
Description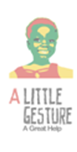 After the success of the 1st ALG Tapas Quiz, ALG brings you Edition II!
Are you prepared to put your knowledge into action for a good cause?
The second edition of our Tapas Quiz will be held in the Portuguese restaurant Sporting Clube de Londres to support our School Feeding Program in Santa Luisa de Marilac School (Manjangue, Chokwé).
Your participation in this event will help ALG ensure this program for this school in 2014. The event is priced at £30 per participant:
£15 for a typical Portuguese dinner

£15 for a small contribution to the school feeding program

A team of 6 will pay for one whole year of food for a child in Mozambique
Buy your tickets now to be part of one of our Quiz Teams or Challenge 5 friends and create your own team! Limited seats available!
Join us on June 18th at 7.00pm (for a 7.30pm start), for a night of great fun where your "Little Gesture" will go a long way!
Support the ALG School Feeding Program and do your Little Gesture for Mozambique!
We look forward to seeing you there!
The ALG Team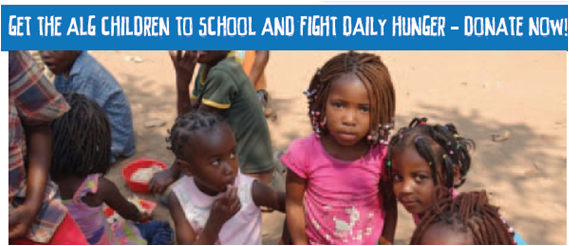 The ALG School Feeding Program
Improves school attendance through the incentive of a free meal

Supports student performance by reducing hunger during classes

Promotes better health and gender equality, as girls do no have to skip school to cook at home
Meals are provided to the entire school population of 750 children at SLM School, where our organization already sponsors 122 of the poorest children under Sister Lídia's supervision.
For a monthly cost of £5/child, the school population of 750 students receive a daily nutritious hot meal, which sometimes is their only meal during the day. This program was launched in 2013 and for an annual cost of £38'500 in the second year running, it represents a significant effort for ALG. School meals in SLM relieve local poverty in Manjangue, and promote a childhood with education for extremely underprivileged children.
The Sporting Clube de Londres Restaurant
Sporting Clube de Londres will compliment our Quiz Night with a fantastic Portuguese inspired dinner. The menu offers a range of starters, mains and desert. If you have a any special dietary requirements please let us know in advance and we'll provide you with a special meal.
Organiser of ALG II Quiz Dinner
Registered Charity 1141990
info@alittlegesture.org
A Little Gesture A Great Help" ("ALG") is a small UK Charity focused on overseas aid to vulnerable children. Sara Vicente Barreto and 3 founding Trustees set up ALG as a UK charitable trust in 2011. The initiative followed from Sara's local volunteering experience and her launch in 2004 of Portuguese NGO Um Pequeno Gesto Uma Grande Ajuda ("UPG"). Both charities are focused on underprivileged children and their families living exclusively in the Province of Gaza, a highly impoverished area in southern Mozambique.
The sister-charities are financially independent but both intervene directly on the ground through local established operations in Xai-Xai, Chongoene and Chokwé. This is a mostly rural area heavily affected by AIDS where children typically belong to one-parent only families, have HIV-infected relatives or are already orphans.
Both inspired by how much a little gesture could do in Mozambique, ALG and UPG support 850 children with direct Sponsorship of basic food and school enrolment costs in 2016, in mostly rural impoverished villages.
The two charities also finance complementary Projects to promote Poverty Relief (HIV support), improve Infrastructure for living conditions (basic housing and sanitation, water wells, small community centres), advance Education (pre-schools, school feeding, aftfer-class study, literacy, uni scholarships and also technical education) and invest in Sustainability (community centres or micro income-generating activities). In 2016 these programmes reached c.2'250 beneficiaries.
Together with UPG Portugal we raised in excess of £220 thousand in 2016 and applied in excess of £1 million on the ground since inception.