Alibaba Cloud Global Startup Contest - London station-first day of the Chin...
Description
Propel your startup to next level! Stand on a truly global stage and get unparalleled exposure to show the world your business!
The Create@Alibaba Cloud Startup Contest (CACSC) is a global competition among the best startup entrepreneurs, sponsored by the Alibaba Innovation Center (AIC) in collaboration with world famous media outlets, venture capital investors, and top-level partners globally.
If you are digital, e-commerce, creative, IoT, Fintech, Game...tech start ups
Prizes include:
World Champion:
Comprehensive and in-depth access to Alibaba Group resources
Invitation to 2018 Computing Conference · Hangzhou Summit (60.000 investors & entrepreneurs)
Direct access to well-known investors in China


London Champion:
50,000 USD credit for using cloud product resources from the Alibaba Innovation Center
3 months free fixed desk at Cocoon Networks London
Training opportunities before the world championship
Direct access to well-known investors in China

Other winners: 1 month free fixed desk or hot desk at Cocoon Networks London
All Top 10 team will get Free Exhibition High Table Stand to show their brand at the contest day!

>> Detailed description of Prizes
Contests are being held in the United States, UK, France, Hong Kong, Singapore, Dubai, Korea and in major provinces throughout China. During the contests, the most promising and innovative startups will be selected and invited to China for the world final, which will be held on Alibaba Cloud's biggest stage, the Yunqi Computing Conference, in October 2017.
Join us on June 14 at Cocoon Networks London, where the London finalists' will deliver their pitches and the winner will be chosen for the world final in China!
Panel Judges: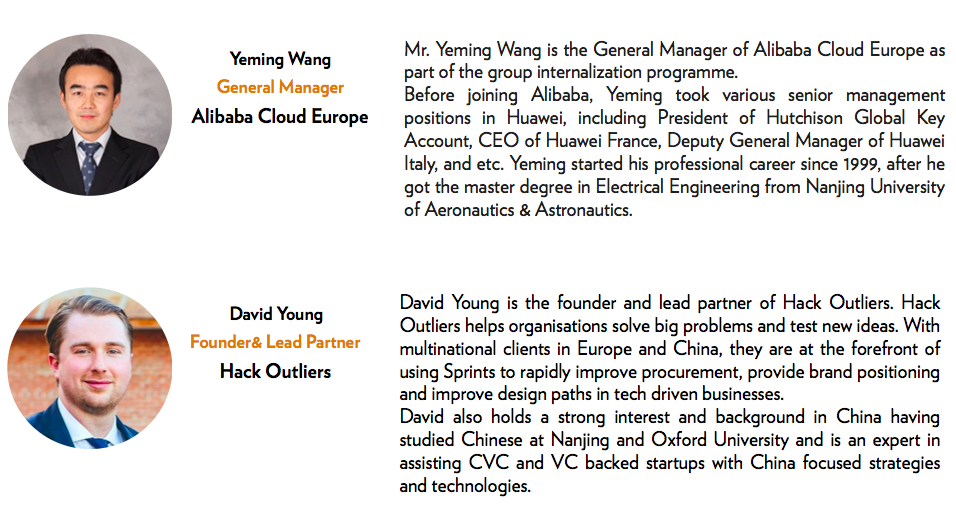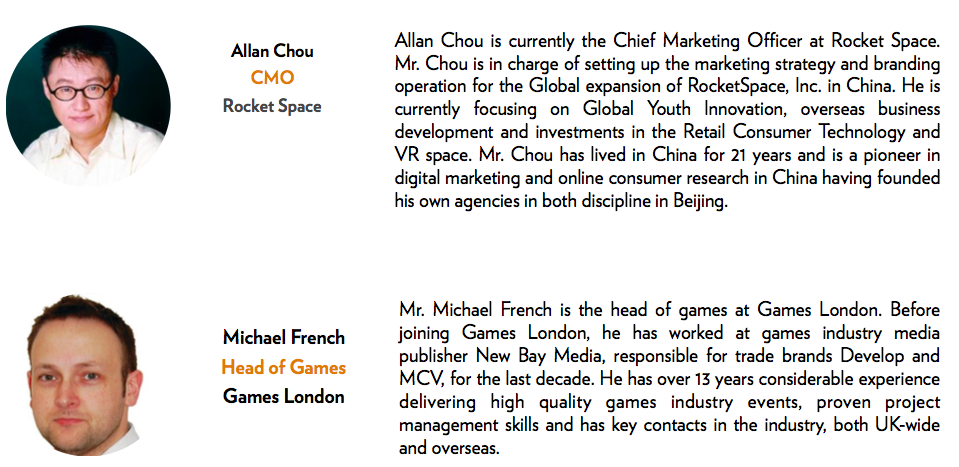 Agenda June 14th 2017:
9:00—10:30 Power-up Breakfast (powered by Alibaba Group)
10:30—12:30 Alibaba Cloud & Ant Financial Services Group Workshop "Go China with Alibaba Cloud" and "Alibaba Cloud Games Solution"
13:30—18:30 Alibaba Cloud Create@Alibaba Cloud Startup Contest Event
The Create@Alibaba Cloud Contest will kick off our three-day China-UK Hi! Technology Festival. To purchase a 3-day pass, refer to our eventpage here.

100+ partners * 2000+ media outlets * 2+ billion USD of investment * 200+ investment institutions