Event Information
Refund policy
Contact the organizer to request a refund.
Eventbrite's fee is nonrefundable.
Leading Child trauma expert and developer of Child-Parent Psychotherapy, a highly effective evidence-based psychodynamic treatment
About this event
Conversations with Luminaries in the Field of Child Psychotherapy
LIVE Legacy interview with Professor Alicia Lieberman acclaimed child clinician, developer of Child-Parent Psychotherapy and Toddler expert
with special guests:
Arietta Slade, internationally recognised clinician on reflective parenting and attachment.
Markita Mays, clinician and international expert on race and trauma experienced by black families.
Tuesday 24 May 2022, 5-7pm UK
(12:00-2:00pm EST / 10:00am-12:00pm MST /9:00-11:00am PST)
Professor Alicia Lieberman is an internationally acclaimed clinician and has made major contributions to our understanding of toddler development, attachment and cross-cultural perspectives on early development through her research, writing and trainings.
Alicia is the senior developer of Child-Parent Psychotherapy, a widely used evidence-based treatment for traumatised children and their families.
Alicia has developed a unique capacity to convey her highly attuned understanding of traumatised toddlers. We believe it has made her a compelling voice for them.
Alicia will also be discussing her newest book, "Make Room for Baby: Perinatal Child-Parent Psychotherapy to repair trauma and promote attachment."
Alicia will be in conversation with her special guests Arietta Slade and Markita Mays to discuss her latest research and perspectives on the treatment of children experiencing traumatic symptoms.
Our Special Guests:
Arietta Slade is Professor of Clinical Child Psychology at the Yale Child Study Center.  An internationally recognised theoretician, clinician, researcher, and teacher, she has published widely on reflective parenting, the clinical implications of attachment theory, the development of parental mentalization, and the relational contexts of early symbolisation.  
Markita Mays is Co-Director of EMBRACE Perinatal Care for Black Families and Co-Director of Perinatal Mental Health at the Child Trauma Research Program at University of California San Francisco.
Markita is a clinician and national trainer in Child-Parent Psychotherapy and expert on race and trauma experienced by African American families and communities. She has a special interest in healing interventions rooted in spiritual/indigenous practices and traditions.
There will be time for questions from the audience.
If you're unable to make this time, a recording will be made and sent to all ticket holders. 
We are looking forward to warmly welcoming you on 24 May. 
Jane and Salam
Interviewers
Alicia Lieberman will be in conversation with Jane O'Rourke and Salam Soliman.
Jane O'Rourke is a Child, Adolescent and Family Psychotherapist and Founder of MINDinMIND.
Salam Soliman is Director of NCTSN's Center for Prevention and Early Trauma Treatment at Child First and Nurse Family Partnership and Board Member of American Psychological Association's Division 39 Section II, based in the USA.
In partnership with MINDinMIND, APA Division 39 Section II andThe National Service Office for Nurse-Family Partnership & Child First
More about Professor Alicia Lieberman
Professor Lieberman is Irving B. Harris Endowed Chair in Infant Mental Health; Professor and Vice Chair for Academic Affairs at the University of California, San Francisco, Department of Psychiatry; Director of the Child Trauma Research Program at San Francisco General Hospital; and a former Board Member and President of ZERO TO THREE.
She is involved in treatment outcome research on effectiveness of child-trauma psychotherapy, the impact of domestic violence and chronic traumatic stressors on early mental health and child development.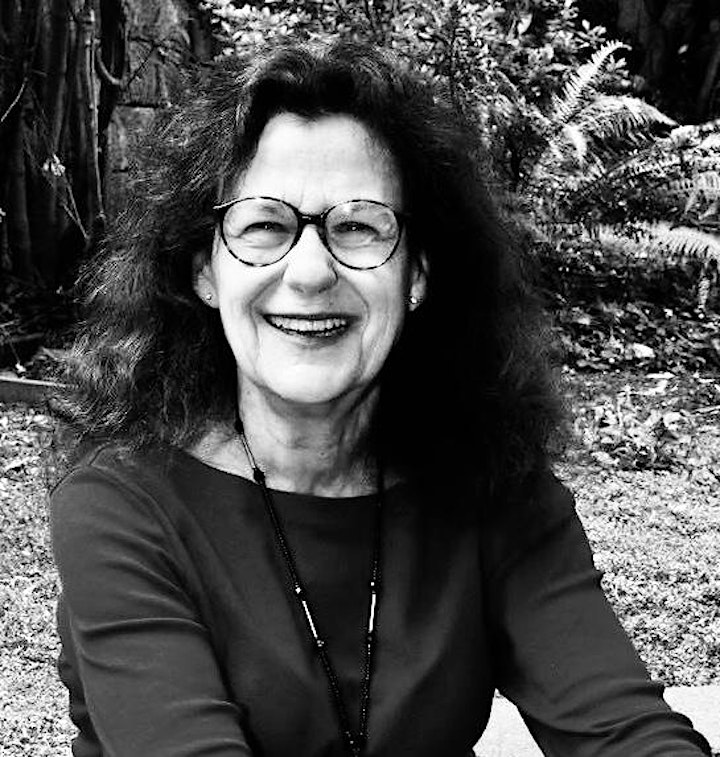 Payment options
MINDinMIND has no income stream, and we depend on donations and ticket sales to keep putting out content like our legacy interviews.
£25 ... ticket price please choose this option if you can
£15 ... ticket price for unemployed and low waged
Note to our friends in USA and elsewhere, we can are only able to show ticket prices in one currency. The price will be converted into your currency. Full priced tickets are roughly $30 USA / $45 Australian /29 Euros and can be purchased in the normal way.
Please do get in touch if you are experiencing financial hardship and wish to attend as we have a number of sponsored tickets:
janeorourke@mindinmind.org.uk
On MINDinMIND you'll find some of the world's leading clinicians and wisest minds working in child mental health. They are sharing what they know about what best helps children and families.
When children and young people get into emotional difficulty, the adults who care for them need access to the latest information and thinking about child mental health.
So whether you're working therapeutically, a social worker, parent or teacher, here you have free access to interviews, research and in-depth thinking on psychological issues such as anxiety, trauma and depression and how children and their families can cope during these times of extreme challenge.
And we are now adding webinars focussed on the most pressing issues affecting child & family mental health. They are donation-based or low cost so that everyone regardless of their income can access them.
Join our community by signing up for our email updates to let you know when new interviews, research and webinars are coming up.
Date and time
Location
Refund policy
Contact the organizer to request a refund.
Eventbrite's fee is nonrefundable.