Description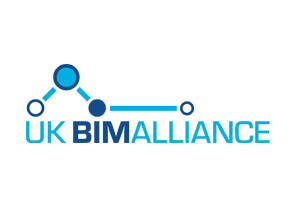 Event Theme: "Aligning BIM for Infrastructure"
Come along to hear about open data exchange standards, related to BIM, what they are, why we need them, how they are being aligned to the needs of Infrastructure (e.g. Rail, Road, Utilities, Telecoms etc) and some example of where these are being used already on Infrastructure projects and operations.
We will also explain what BIM4 Infrastructure UK is, who we are, what we do and our mission and goals are - and how YOU can get involved. Also, we welcome an update from the BuildingSMART 'InfraRoom' (Infrastructure Room).
This is a joint event with BuildingSMART UKI and the ICE BIM Action Group.

---
This is a FREE event, but please sign-up for security and so we know numbers.
---
Speaking:

Martin Simpson, BuildingSMART UKI

Phil Jackson, BuildingSMART UKI - Infrastructure Room

Ian Bush, BIM Action Group, ICE (The Institution of Civil Engineers)

Mike Turpin, South BIM Region Chair / committee member of BIM Regions UK
---
Timing:

17:30 - Arrivals and Coffee (30 mins)

18:00 - Event Start - Welcome, Introduction & Overview to BIM4 Infrastructure UK, Chair (Steven Eglinton)

18:10 - Martin Simpson, BuildingSMART UKI - "An Introduction to IFC and COBie" (20 mins)

18:30 - Phil Jackson, BuildingSMART UKI - InfraRoom (20 mins)

"BuildingSMART InfraRoom - The Story So Far"

Exciting times in the world of infrastructure as new BuildingSmart projects are come to fruition and new projects get underway. Meet to see latest Open infrastructure developments and get involved in current and future projects with your requirements and ideas:
• Open road and rail alignment now under deployment test in international projects
• An overall infrastructure architecture is getting ready for publication
• Asset managers requirements for BIM nears publication
• An IFC for Bridges project is funded and gets underway
• A path forward for Road and Rail IFC is plotted utilising developments from Korea and China
18:50 - Ian Bush, Chair, ICE BIM Action Group - "Alignment of Information Standards - the Challenges and Opportunities for Infrastructure" (20 mins)

19:10 - Mike Turpin, South BIM Region Chair / committee member of BIM Regions UK - "The need for simplicity - an overview to BS1192 naming app" (10 mins)

19:20 - Group Discussion: 'Digital Engineering and Asset Information Management - Finding a Common Language for UK Infrastructure (facilitator Steven Eglinton) (20 mins)

19:40 - Main Event End
---
Networking Drinks - Nearby Venue (sign-up for details)

19:45 - Networking Drinks Start

21:00 - Networking Drinks End
Networking drinks kindly sponsored by: GEO Business 2017

"Save the date – GEO Business will once again return to the Business Design Centre, London UK from 23-24 May 2017 – we hope you can join us!" >Read more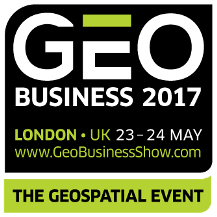 Thank you to our hosts:
---
Speaker Details:
Martin Simpson

BuildingSMART UKI

Martin Simpson is a Reader at the Civil Engineering and Industrial Design at the University of Liverpool. He is passionate about holistic design and using innovation and technology to solve challenging engineering problems. He is a structural engineer by background and has led the technical design on many national and international stadia around the world. He also sits on several industry BIM committees and has been a Royal Academy of Engineering Visiting Professor in the field of BIM at the University of Salford and a Associate Director at Arup. Martin is a "hands on" engineer working on the technical detail and delivery of projects that include challenging and complex geometry.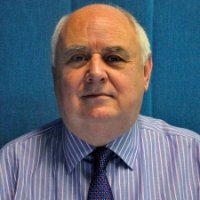 Phil Jackson BSc, CEng, FICE, FRSA

BuildingSMART UKI - BuildingSMART UKI - Infrastructure Room (InfraRoom)
Phil is a Fellow of the Institution of Civil Engineers with many years of practical experience in design and construction. He is an acknowledged leader in the deployment of Information Technology in Infrastructure Design, Construction and Operational Management. His background and experience has encompassed most aspects of the construction industry from buildings through infrastructure to asset management.
Phil is a Tutor in BIM at the Institution of Civil Engineers (ICE).

He is passionate about the use of data as an asset and seeing it used throughout the lifecycle of the built environment. And he feels strongly that BIM has too long been seen as a 3D modelling solution and not the information management tool it really is. He is therefore actively involved in helping asset owners, designers, builders and operators in developing strategies that capture manage and leverage this information.
He has been involved in some of the world's most prestigious projects including the UK Channel Tunnel, Hong Kong's Airport, Heathrow Terminal 5, Dubai Festival City, Masdar City in Abu Dhabi, & London Crossrail.
He is a member of the London Crossrail BIM Advisory Panel and has worked with the UK BIM Taskgroup as a team member developing strategy and supported the delivery of BIM to government departments majoring on BIM for Infrastructure for the Highways Agency and the Environment Agency. Most recently he has joined the Atkins team assisting the UK High Speed 2 Rail project in implementing information management solutions to the project.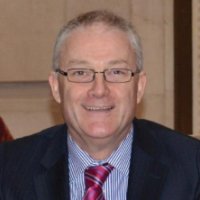 Ian Bush MSc, CGeog(GIS), FCInstCES, MBCS

BIM Action Group, ICE (The Institution of Civil Engineers)

Ian Bush is the Director for BIM at Black & Veatch and is responsible for BIM strategy and implementation as well as engineering IT solutions and software. Ian also has technical responsibility for the Information Management & Analytics (IMA) team who provide solutions and services to help clients leverage maximum efficiencies from their assets through smart data management. Originally trained as a civil engineering surveyor, Ian has an MSc in Construction Information Technology and has over 35 years' experience in the engineering and construction sectors.

Ian is a past President of the Chartered Institution of Civil Engineering Surveyors and is currently Chair of the Institution of Civil Engineers BIM Action Group. He is a past Chair of the joint ICE/ICES Geospatial Engineering Panel and Survey4BIM and is also a steering committee member of BIM4Water. He is an Ordnance Survey Accredited Consultant and was the technical lead and main author for the British Standards Institute PAS 128 (Specification for underground utility detection, verification and location).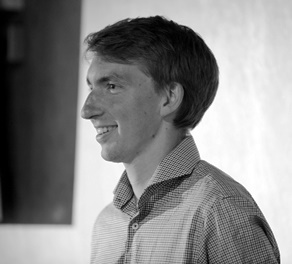 Mike Turpin PgCert, MICE

South BIM Region Chair / committee member of BIM Regions UK

Following Mike's initial career as a Civil Engineer specialising in structural and drainage projects, he has several years of BIM implementation experience both in the UK and abroad within different engineering and design consultancy companies. Mike currently works as Head of BIM for Capita but also runs the South BIM Region in partnership with the UK BIM Alliance and chairs the UK Dynamo User Group.
---
Chair / Facilitator

Steven Eglinton BSc (Hons), FBCS, FBCart.S, MIoD, MPWI

Chair, BIM4 Infrastructure UK
Steven is an information management and project management specialist with over 17 years' experience of both hands-on implementation and strategic development of information integration, information governance and knowledge management activities, particularly within the Built Environment and Natual Envrironment sectors.
His background is in mapping, Geospatial solutions and GIS, but now consults on Information Management (IM) in the widest context. Most often Steven works with Rail Infrastructure, Utilities/Energy and AEC clients.

Steven is a Tutor in BIM at the Institution of Civil Engineers (ICE), Chair of the Association for Geographic Information (AGI)'s Asset Management SIG, Chair of the BCS, The Chartered Institure for IT's Business Information Systems SG and is Chair of GEOBusiness 2017 (representing the AGI).
---