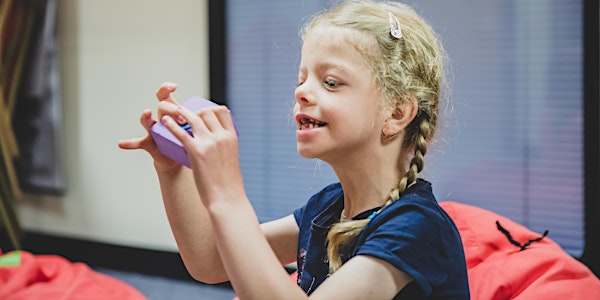 'All Inclusive?' - Supporting Children & Young People With Additional Needs
Supporting children and young people with special/additional needs or disabilities; creating accessibility, inclusion and belonging for all.
About this event
Supporting children and young people with special or additional needs or disabilities - accessibility, inclusion and belonging for all. An Urban Saints event. Includes a full-colour A4 workbook, access to video learning, and an interactive online group training session.
Most children's and youth workers want to include children of all abilities and needs in what they do, but many struggle to make this a reality. There are many different kinds of special or additional needs, and each one, each child, needs thinking about and planning for carefully.
It is hard for children's and youth workers to navigate the right path through this sometimes difficult and complex area; being caring, inclusive and supportive to each child (and their families), while not losing focus on the needs of the rest of the group.
This is an area that is confusing and challenging to many of us who are responsible for looking after children and young people who have special or additional needs. How can parents, churches and children's/youth workers not only understand more about the children we are working with, but also change the way we work with them so to be more inclusive and create belonging for all?
The 'All Inclusive?' training programme includes:
- A comprehensive 50 page colour A4 training workbook with a wealth of information and resources sent to each participant in advance.
- Access to a series of videos to explore and learn through, covering a range of topics including eight ways to make childrens/youth work inclusive, the benefits of having an 'Inclusion Champion', putting together and using a 'Fiddles Box', and how to plan childrens work by interest groups rather than age groups.
- Finally, a Zoom session including discussion groups, case studies, Q&A, and signposting to further resources to investigate, as we wrap this programme up together.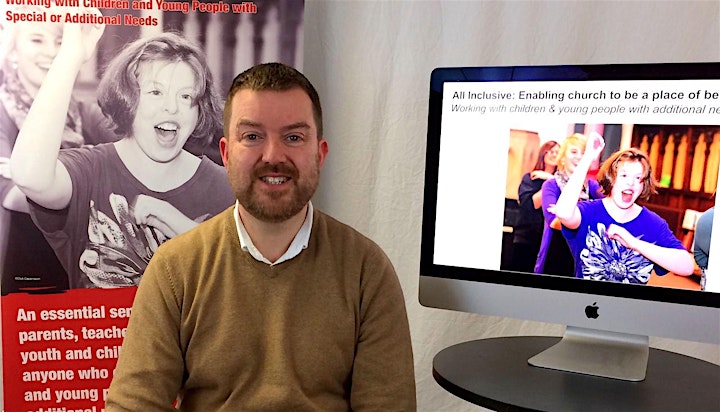 About Mark Arnold:
Mark Arnold is the Additional Needs Ministry Director at leading national Christian children's and youth organisation Urban Saints and is Co-Founder of the Additional Needs Alliance, a vibrant and fast-growing online community. He is an enthusiastic national and international advocate for children and young people with additional (special) needs or disabilities and is passionate about enabling everyone engaging with them to be inspired, trained and well resourced.
Mark is the Churches for All Executive Officer and a Living Fully Network partner, a member of the Council for Disabled Children and the European Disability Network, and writes a monthly additional needs column for Premier Youth and Children's Work (YCW) magazine. He blogs as the national award winning 'The Additional Needs Blogfather', and is father to James who is Autistic and has associated Learning Difficulties and Epilepsy.
To find out more about how Mark and his work can help you, contact him at: marnold@urbansaints.org or @Mark_J_Arnold
Testimonials regarding the 'All Inclusive?' programme:
"You've done some amazing work… You do some brilliant training, I've been to it, I highly recommend other people to look that up." Martin Saunders, Director of Innovation and Deputy CEO, Youthscape
"Thank you for the training session this evening. I think it worked really well and was definitely a good substitute for us not being able to be together properly. It was actually really good to see some lovely faces during this lockdown period too. So thank you :)"
"It was really good to receive the online videos and workbook information well in advance of the Zoom meeting. I found that really helpful as it can be tricky fitting everything in at the moment with children being home too. The breakout session during the meeting was a good idea as it gave us the opportunity to chat a bit more freely, so thank you." Re: 'All Inclusive?' – Diocese of Winchester (May 2020)
"This is fully inclusive communicating about all disability needs. Absolutely excellent communicator – thank you Mark." "Great session, wonderfully communicated with fabulous insight. Incredibly helpful." - Diocese of Chichester 'All Inclusive?' (March 2020)
"Thank you so much for Saturday, it was brilliant to just hear all the ideas and things that we can put into place, to make church and our groups more inclusive. It also really blessed me to see so many people be engaged in learning more about Additional Needs. I didn't get a chance to fill in a feedback form but mine would be all 10's, I thought it was just fantastic." - St. Chads Church 'All Inclusive?' (February 2020)