Event Information
Location
London (various locations)
United Kingdom
Description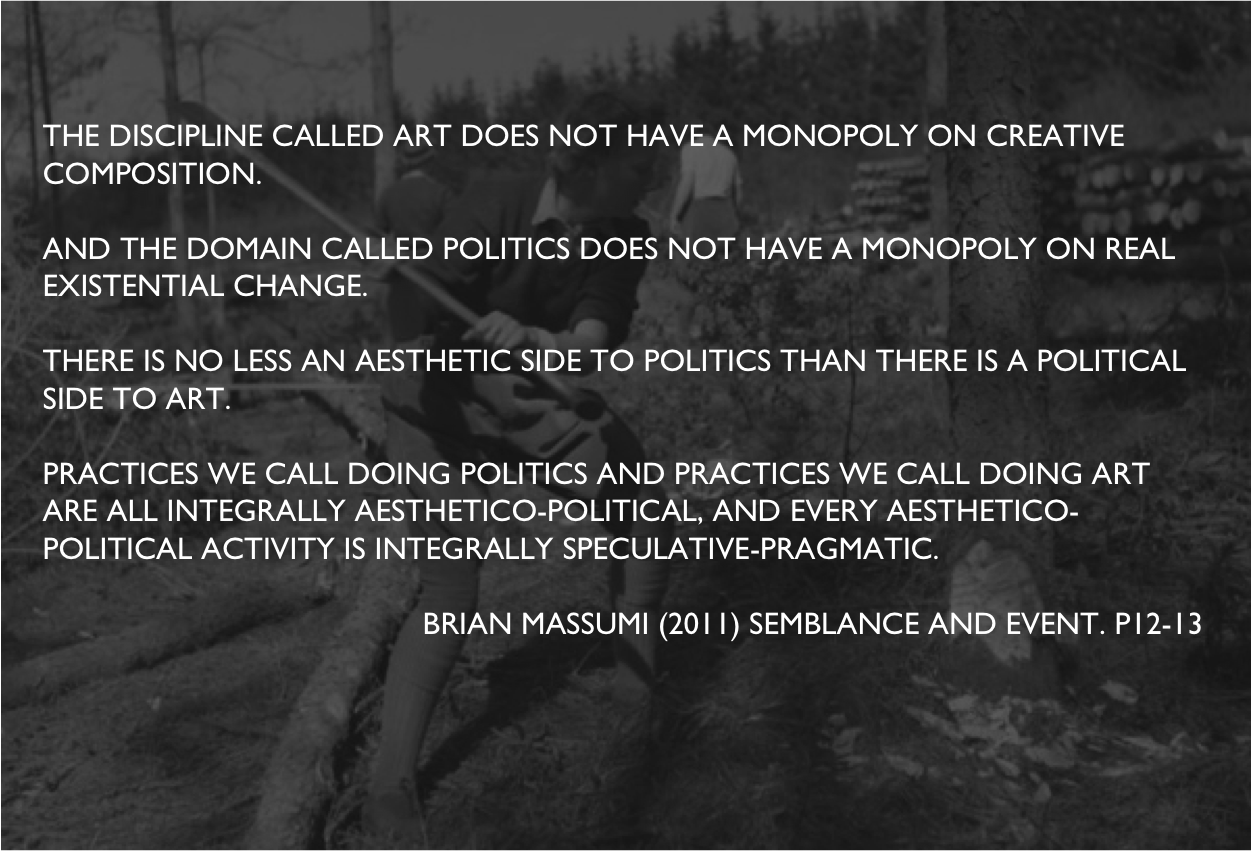 All The Things That We Can Do is an invitation to an attempt at an exploration. Six art/ life events for artists, philosophers and other citizens, using choreographic strategies to engage with politics and citizenship through the body.
Each week we will work as a group with an idea that relates in some way to bodies, to choreography and to politics. We will use the idea as a starting point for exchange, exploration and creation; through movement, speech and writing scores What this becomes is necessarily uncertain and can only be understood through the collective doing. Whatever we do will be ok.
Although attendance at all events is neither compulsory nor necessary, there will be progression through the events and an attempt to build a collective practice and memory. The final event is for people who have taken part in at least one of the previous five.
Still to come:
12 July, 10.30am-5.30pm. University of Roehampton, £10
19 July, 10.30am-5.30pm. Chisenhale Dance Space, £10
26 & 27 July, 10.30am-5.30pm. Chisenhale Dance Space, free
For more information about each event visit hamishmacpherson.co.uk
Credits
All The Things That We Can Do is a project by Hamish MacPherson, with Maria Sideri.
This project is supported through Chisenhale Dance Space's Allotment programme - nurturing projects where artists take the lead - and by Shoreditch Town Hall and the University of Roehampton.
Date and time
Location
London (various locations)
United Kingdom