Description
This month our guest speaker is none other than Jonathan McDermott!

Jonathan is the director of The Town Planning Experts - as the name would suggest his planning consultancy is a consortium of experts in the field of planning. Jonathan will talk us through some of the tricks of the trade in this minefield that is planning.
Jon started his Planning Career at Portsmouth City Council in 2002. Graduating from Planning Assistant to Senior Planning Officer Jon has been involved in Major Developments on sites within the City and its environs. Jon's specialises is urban development and flood risk and currently frequently achieved EA acceptance of Flood Risk Assessments. In 2012 Jon became the first planner in Portsmouth in five years to achieve new dwellings in the High Hazard Flood Risk Area.
Jon has been in private consultancy since April 2010 and is presently Principal Town Planner for the Town Planning Experts. In line with his Local Government Experience Jon specialises in urban development but has developed a deep understanding of local plan policy and process for authorities across the UK and uses this knowledge and experience to find solutions to issues arising in development opportunities.

Pub to flats? There's a trick to that. Four flats above a shop? He's got a solution.
In his talk he will talk through live examples of some of the cases he has worked on over the years. If you have a planning problem he is certain to find a solution.
FREE TALK ON LEASE OPTIONS PRIOR TO THE MEET!
After last month's successful talk on deal sourcing our very own Trevor Cutmore is now doing a free talk on Lease Options. Having been a property trainer and mentor for many years he will show you how he gains control of property using no (or very small amounts of) money. Start investing today with effectively no money down. Some say it can't be done but it's a great strategy to get started in the property investing world if you do not have 6 figure sums at your disposal.
Registration, early networking and a free talk by Trevor Cutmore is is between 530-630pm. We'll then take a break and at 7pm we'll kick off with our main speaker as well as the latest on current issues from your hosts until 8:45pm. Unique to the Clapham Property Meet is QUESTION TIME - an opportunity for you to get your questions answered by our professional investors. Email your questions in advance to question@claphampropertymeet.co.uk or see us on the night to make sure you are heard.
Drinks and further socialising/networking to follow the main event.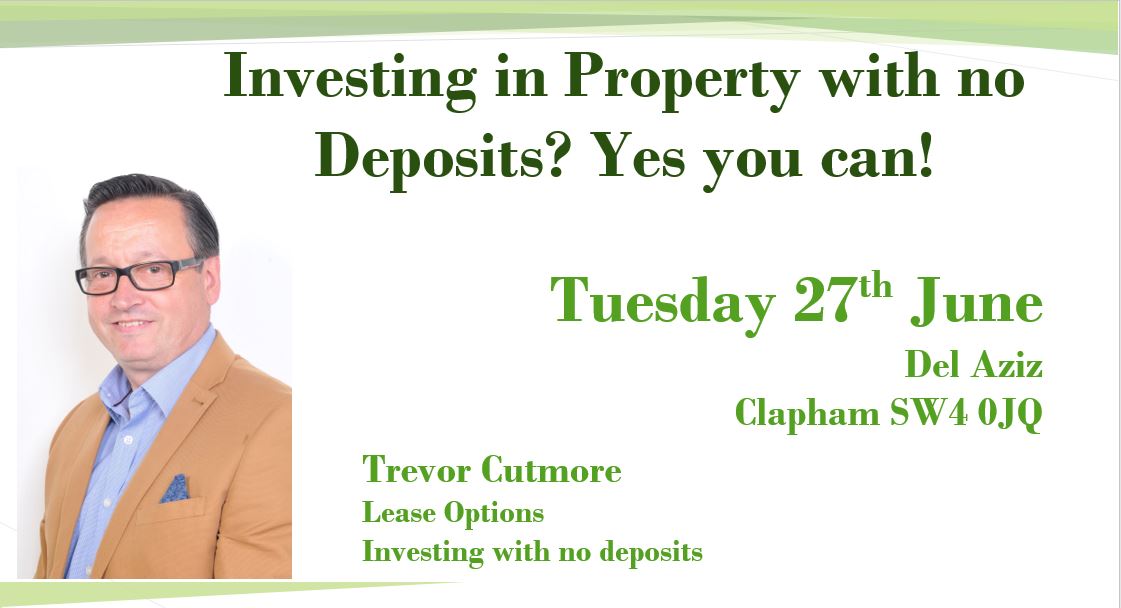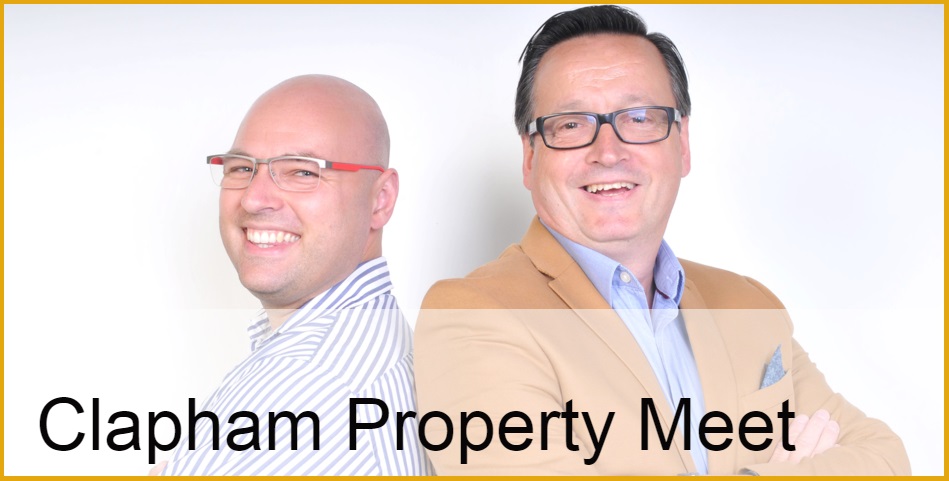 Organiser of All things Planning at the Clapham Property Meet
Jeroen Hoppe is the author of the well-read Clapham Property Blog. Ex-estate agent with nearly 15 years experience and investing in London since 2004 he is well-versed in pricing up investments short and long term South of the river!
Trevor Cutmore is a lease options expert and has invested further afield in Lincoln. Coming from a hospitality background Trevor enjoys networking with fellow property professionals to provide everyone with great opportunities.