Location
University of Warwick,
Radcliffe Building
Scarman Rd
Coventry
CV4 7SH
United Kingdom
Refund policy
Contact the organiser to request a refund.
Eventbrite's fee is nonrefundable.
NOW is the time to view our world from a new context, make better connections and collaborate for a better world. Changemakers Unite!
About this event
The time has come.....
At an unprecedented time in our history, from Brexit then Covid, to war in Europe and Climate Change, we find ourselves suffering the fall out of situations we feel we have no control over. As individuals and business owners we continue to survive and yet feel thwarted at every move.
Over the last few years, we have found ourselves isolated and alone. Doing our best, struggling with our mental health and finding our personal and business wealth stagnating.
We have to find a NEW way of being, a solution focused approach and a better way to do business.
Join us for an action packed day, where we consider the mistakes of the past and look to the future, to create new thinking for growth as individuals and our businesses.
We have brought together specialists from across the world who will spark debate and together we will create an action plan for all of our futures.
Time to be All Together Different - Changemakers Unite!
Please find Zoom Link & passcode for online attendees-
https://us02web.zoom.us/j/88939483896?pwd=IDBSp2uRaTxiXLkhR6ICSWRFUxxsJF.1
915075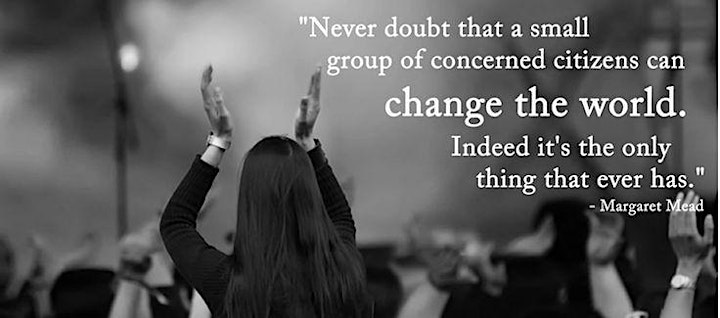 Why is this different?
This event is designed to create connections - a deeper connection to yourself and others. It is an opportunity to see your business as a force for good and to take action to grow your business to help as many people as possible. Ultimately we are coming together to create hope for our futures and for that of the next generation.
To do this we have assembled a unique group of speakers who are all passionate to make their positive and profound mark on our planet. All gifted with remarkable talents, they spend their life sharing their skills and knowledge to empower others to greatness.
Mike Pagan - will be sharing his life's learning on Good Mental Wealth - opening our minds to what is possible.
Angela Maeirs - will be focusing on the next generation and uplifting our spirits when we see how education can be transformed.
Dr Lizzy Bernthal - who is determined to fill us with courage for the journey ahead.
Benjamin Drury - helps us to understand the culture of the past and how we can create the culture we need to see in the future.
Gina Gardiner - a lifetime in leadership, she can see how the leaders of the future can transform our planet.
Alex Barker - will be harking back to the era when Pirates ruled the high seas and the lessons they can teach us.
Andrew Miller - has a powerful model for what success can look like.
Syireen Rose - is giving us the opportunity to get better acquainted with our values, what do we truly stand for?
Simon Anholt - provides a totally new outlook on how the world could operate - a window into what is possible.
Gill Tiney - the founder of Collaboration Global and our host for the day will be looking back at what isn't working in our daily lives and looking to the future and sharing how easy it is to transform the paradigm we currently live in, from one of fear, scarcity and competition to one of love, connection and abundance.
All bound together by the joie de vivre of Al Tepper, scattered with anecdotes and activities to build strong connections and an action plan to create a wonderful future for us all.
Join us for something All Together Different!
If you are a leader, a changemaker, now is our time to UNITE!
Please find Zoom Link & passcode for online attendees
https://us02web.zoom.us/j/88939483896?pwd=IDBSp2uRaTxiXLkhR6ICSWRFUxxsJF.1
915075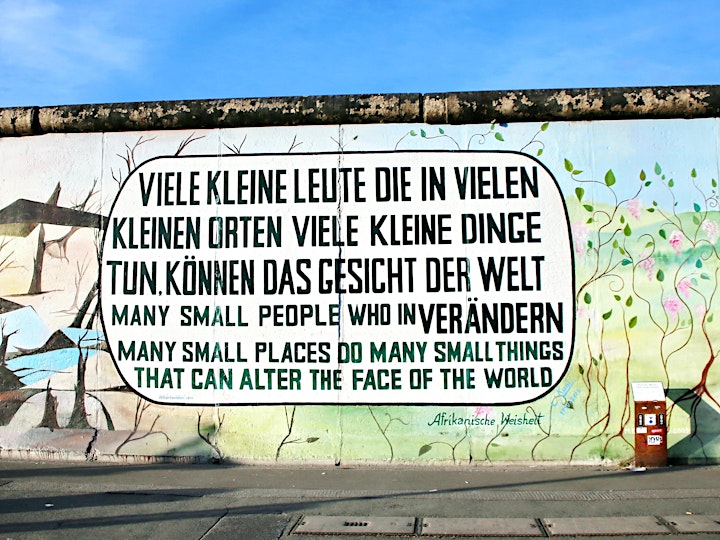 What is included for your ticket?
All tickets get access to a full day of speakers and breakout sessions
Lunch and all 3 breaks with refreshments (not for online guests, sorry)
Full membership of The Collaborator Academy (worth £30) for July see website for benefits https://collaborationglobal.org/collaborator-academy/
A swag bag of goodies (online guests get a digital swag bag) including downloadable pdf of Amazon best seller Together We Can Do Something Wonderful and other books from our speakers tbc
A journal to build your action plan taken from your discussions and the inspiration from our activities
First 15 people to sign up get free specialised coaching session with either Gill (business coaching and collaboration) Ben (business coaching and culture) or Dr Lizzy (personal development coaching and mindset)
Every attendee will get a recording of every speakers talk for future reference.
PLUS - For every ticket purchased a positive impact will be created for B1G1 (our partnered charity) and you will get to choose on the day a worthy cause from around the world who will benefit from your attendance.
For the Online participants please find the -
Online Zoom Link & Passcode
https://us02web.zoom.us/j/88939483896?pwd=IDBSp2uRaTxiXLkhR6ICSWRFUxxsJF.1
915075