All Women's Network Summer Brunch Under the Bridge
About this event
Calling all Women in Business, Aspiring Female Entrepreneurs & Women's Groups in Barking & Dagenham!!
Your Cordially invited to All Women's Network Summer Brunch!! Under the Bridge on Friday 9th of July 11.00am to 1.00pm in Old Dagenham Park, Dagenham, Ballards Road, RM10 9AR. Nearest entrance and free parking in Siviter Way.
All Women's Network Summer Brunch in partnership with Creative Barking and Dagenham & Under the Bridge project presents
An opportunity to bring women's group together to form joint Ventures and strategic alliance as well as Network & Collaborate .
What to Expect on the day*
♦️Brunch provided: Food and drinks will be available on the day
♦️Showcase your business/group project
♦️Network with local Entrepreneurs, business professionals & Community groups
♦️Meet New prospects
♦️Build Relationships
♦️Connect with the community
♦️Participate in Unlocking your Hidden skills & Potential Workshop
To get involved and pitch your project or business or share your resources at Under the Bridge project on Friday the 9th of July at 11am-1pm @ Old Dagenham Park Ballards Road RM10 9AR
Please email to Express your interest ASAP!! allwomensnetwork@gmail.com
Transport: Dagenham Heathway Station (District line) Get bus145 going towards Asda heading towards Ballards Road / Get off an you will see Old Dagenham Park Near Ballards Road
Other buses from Dagenham Heathway
174 / 175
Connect with All Women's Network:
https://www.facebook.com/allwomensnetwork
https://www.instagram.com/allwomensnetwork2623/
About Our Partners & Upcoming Events taking place in July 2021:
This free event is supported by Creative Barking and Dagenham (CBD) who are collaborating with Imagineer Productions on an incredible outdoor arts project, Bridge, which will take place in Old Dagenham Park, 8–10 July 2021. Outdoor
Under the Bridge, community supported events are taking place during the day on 8/9/10 July. CBD, local artists and residents are working together to explore the theme of bridging divides and connecting across differences.
Bridge: An Impossible Outdoor Performance? Gravity-defying circus acrobatics, dance, comedy, theatre and live music. Friday 9 & Saturday 10 July, 8.45pm
FREE – Booking Recommended https://www.creativebd.org.uk/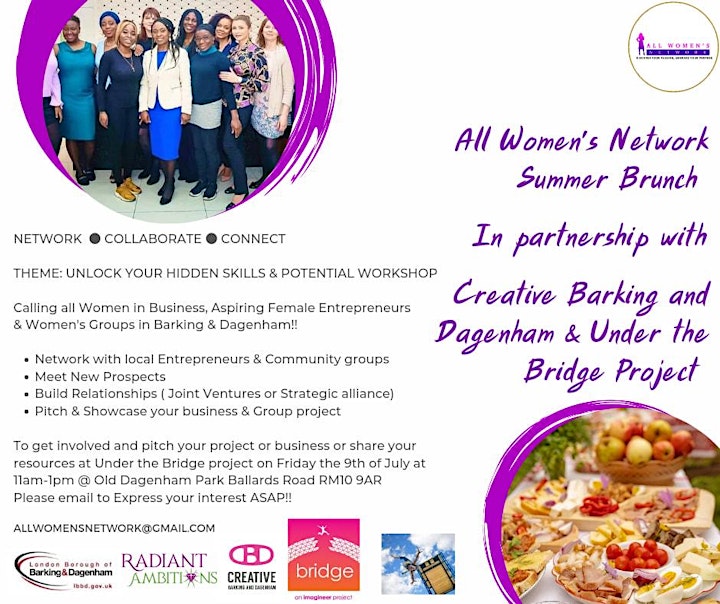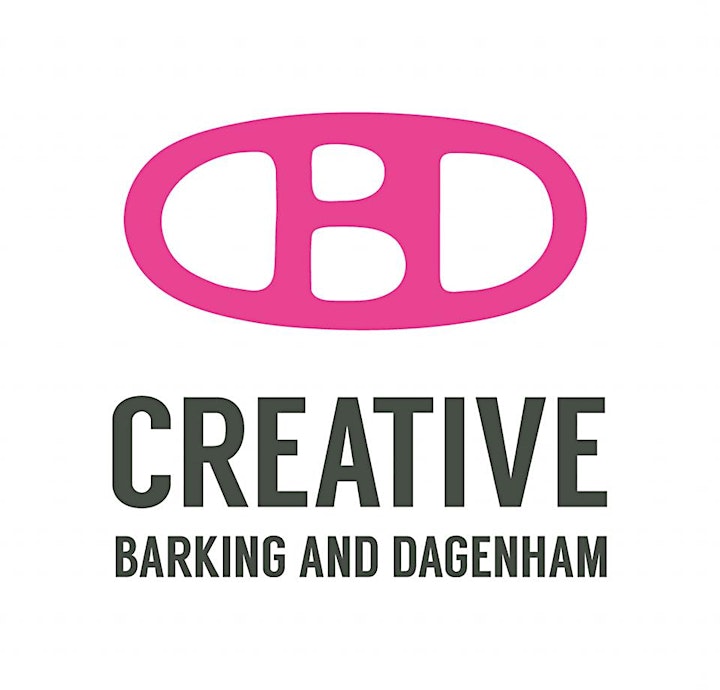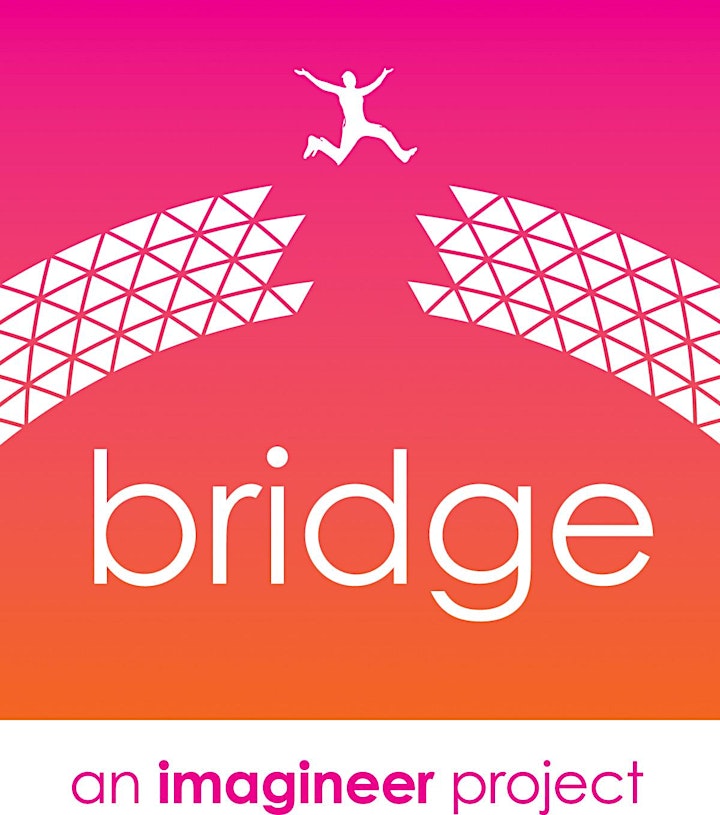 Organiser of All Women's Network Summer Brunch Under the Bridge
About the Host
Hannah Kupoluyi is a Multi Award Winner, an entrepreneur, Business Connector , Coach , Podcast Host, Speaker, Beauty Expert, Business event organiser & Trainer. Her mission is to enable women who want to change their life: break through their limiting beliefs and achieve their dreams, through building their own Network and Monietizing it. She does this through various workshops , networking events and mentoring sessions, she helps women get confidences to build , grow and Monietize their own Network and achieve great success in balancing family life and business.
She is also a Networker and conference designer expert who has hosted many events including: Female Entrepreneur Business Networking event, Annual Women in business Conference, Monthly Meet ups, Beauty skills workshops, Annual Festival celebration for Black History Month, Domestic Violence awareness, International Men's day Conference and many more.
She is the founder of "All Women's Network " A platform that Celebrates womens' achievement and successes, thorugh Networking, Collaborating and Connecting women with similar interests and businesses together.
Hannah hosts regular Business Networking for women in busness to build up their confidence through various workshops & training. She is also the host Business Networking events for Female entrepreneurs to inspire and empower women to show up powerfully online, step into leadership , embrace their passion and walk into purpose.
Email: allwomensnetwork@gmail.com