Sales Have Ended
Registrations are closed
Thank you so much to everyone who registered their interest and took part in All Wrapped Up 2020! If you would like to keep up-to-date with other upcoming events, check out cancerfundforchildren.com or keep up with us across our social media channels: Facebook @CancerFundChildren | Twitter @CancerFundChild | Instagram @cancerfundforchildren LinkedIn @Cancer Fund for Children Or if you have a query, or would like to organise your own event, don't hesitate to get in touch with our Fundraising Team on 028 9080 5599 or email fundraising@cancerfundforchildren.com
Sales Have Ended
Registrations are closed
Thank you so much to everyone who registered their interest and took part in All Wrapped Up 2020! If you would like to keep up-to-date with other upcoming events, check out cancerfundforchildren.com or keep up with us across our social media channels: Facebook @CancerFundChildren | Twitter @CancerFundChild | Instagram @cancerfundforchildren LinkedIn @Cancer Fund for Children Or if you have a query, or would like to organise your own event, don't hesitate to get in touch with our Fundraising Team on 028 9080 5599 or email fundraising@cancerfundforchildren.com
Join Cancer Fund for Children this Christmas as we get All Wrapped Up in support of children and young people impacted by cancer!
About this event
Get All Wrapped Up in Your Christmas Jumper!
Register today to get your free fundraising pack!
2020 has been a year like no other and with everyone feeling a bit gloomy, we are determined to bring a little Christmas sparkle to businesses, schools, homes and clubs across Northern Ireland! We know you may not be back in the office or in school, so we are asking you to have your All Wrapped Up day online via Zoom or Microsoft Teams. Or if your are in the office, on a site, in a group setting, or in school, just make sure your day is socially distanced and keeping in line with current regulations!
It might be a little different than previous years, but there is no reason it can't be just as fun. All Wrapped Up is the perfect tool to help you connect your colleagues, friends and pupils, put a focus on wellbeing this December, and give everyone a much needed festive morale boost. So sign up for our pack today for some fun and festive ideas on how to make the most out of your All Wrapped Up day online. Charades, Pictionary, a quiz... Christmas karaoke anyone?!
Most importantly, by taking part, you are offering solidarity and support to the many families across Northern Ireland who are currently dealing with the coronavirus pandemic and cancer. Twelve more families will be told in December that their child has cancer. The impact this has on family life is devastating and Cancer Fund for Children are continuing to take new referrals to ensure that no family faces cancer alone. While many things have stopped, cancer is not one of them, so therefore neither will we, and it is only possible with people like you by our side.
How to take part in an All Wrapped Up Day...
Register your details with us today via the 'REGISTER' button to receive your free Fundraising Pack!
Pick a day for everyone to join in the festive fun and spread the word.
Set up your JustGiving page to collect your donations – details will be included in your Fundraising Pack. We ask everyone taking part to donate £5 if they can.
Plan out your games! Use some of the suggestions in our Fundraising Pack or come up with some of your own.
When the day arrives… have fun! Remind people to make their donation and let your hair down with some festive activities.
What are you waiting for? Sign up now!
Have a query? Get in touch with our team!
T: 028 9080 5599
E: fundraising@cancerfundforchildren.com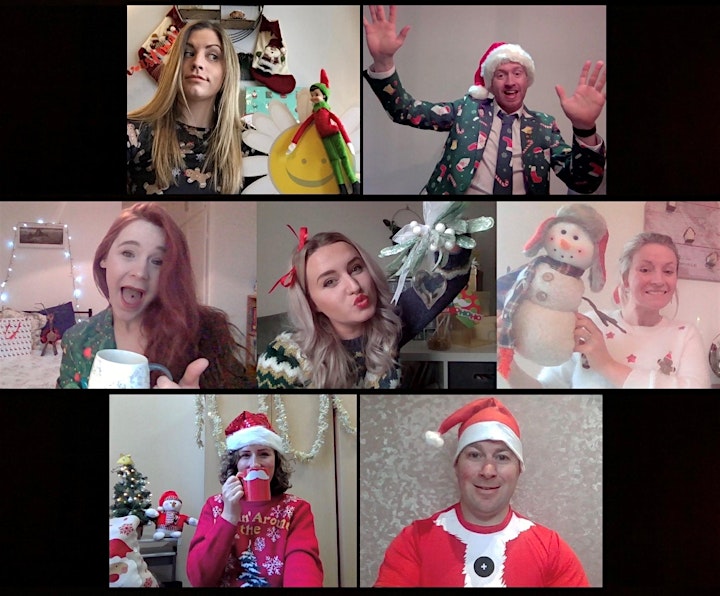 Organiser of All Wrapped Up 2020
The sad reality is that every week in Northern Ireland another three children and young people aged 0-24 years old will be diagnosed with cancer and another nine families will be told that a parent has been diagnosed.
As Northern Ireland's leading children's cancer charity, Cancer Fund for Children understands the devastating impact a cancer diagnosis and its treatment has on the whole family, and that beyond the essential medical care, there is a family life that needs to be rebuilt. 
From the point of diagnosis our team of Cancer Support Specialists is here to help, guide and support families at home, in their community, and at our therapeutic short break and residential centre in Newcastle, Co. Down. Our support is focused not just on the young person, but on the whole family. Our aim is to empower, connect and strengthen them, so they feel equipped to deal with whatever the future may hold.
Our vision is that every young person, aged 0-24 years old, diagnosed with cancer or living with a parent diagnosed with cancer, and their families will receive the support they need both during and after treatment so that no family has to face cancer alone. With your support by signing up to our events and helping us raise vital funds, our vision is possible. We couldn't do it without you.
#TogetherThroughCancer