Description
Dil Sidhu, Chief External Officer at Alliance MBS says 'This concept is something I've come across before with HR Professionals irrespective of sector.' The conversation often goes something like this:
HR Director: 'If only the organisation would see the true value of Human Resources and provide us a seat at the Board table. We're a little tired of learning about new merger, acquisition or other business strategy taking place to grow the organisation and then having to integrate new people. It would have been valuable to at the beginning of those discussions and not just at the end of them with a remit to make it all work!'
Business School: 'Getting Human Resources a 'seat the table' is probably easy. The hard part is what are you going to add to the conversation when you get that seat and keep it?!
All too often, in silo-designed organisations, there are expert departments, like Human Resources, who know about their area of responsibility but may not be fully conversant about other elements of the organisation. Questions that require an answer include:
- From what sources does this organisation get its revenue or funding?
- What are the costs associated with the organisation 'doing business'?
- What is the level of net profit, margin or surplus that is achieved?
- What next for the sector this organisation operates within?
- Which are our most valuable markets, brands, relationships, suppliers, competitors?
Having a perspective about all of these questions, and many more, are what being at the table entails.
What value would you and your Human Resources team be able to add once you have that coveted seat at the table?
Sharon De Mascia, Director of Cognoscenti Business Psychologists and Chair of the CIPD Manchester Branch. "HR professionals often complain that they are not part of the Board and are not included in high level decision making" This HR Issues Forum will provide an opportunity to explore what HR professionals need to do, in order to demonstrate their value to the Board.
Confirmed speakers:
Susan Yell, HR Director, Warburtons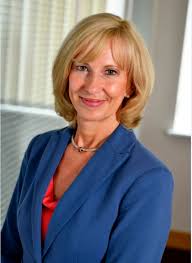 Sue Yell is a UK HR Leader with over 25 years' experience. She currently operates as HR Director for Warburtons Ltd., where she is responsible for the development and delivery of the People Management Strategy.
Sue joined Warburtons in July 2011, and during the last three years has worked with the Executive team to define and deliver the business growth plans. The people agenda is now seen as absolutely essential to the organisation's success. The 'Lead for Growth' plan has focused on the development of talent and capability to enable the business vision to be achieved.
Sue is particularly passionate about engagement, prior to her role at Warburtons she was instrumental in helping Iceland to achieve Best Company to work for status.
Sue has previously worked for Marks and Spencer and News International, and has extensive experience of managing business transformation, change programmes and improving leadership capability within both the retail and manufacturing sectors.
Alyson Fadil, People Director, Missguided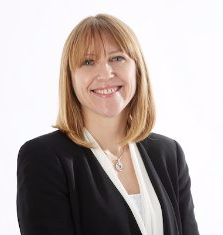 Professional Experience
Alyson is the People Director for Missguided, joining the organisation in April 2017. Her role is to deliver a people proposition that enables huge growth both in the UK and Internationally. Missguided is currently one of the fastest growing fashion omni channel retailers. Prior to this, Alyson joined Sofology (formally CSL) in July 2012 as People Director. Her role was to lead its 1000+ Sofologists through a transformational change programme that turned sofa retailing on its head.
Alyson is a Fellow member of the CIPD with an MA in Strategic HR management and holds the OCM Advanced Diploma in Professional Coach Mentoring. She is also a visiting Fellow for Bolton University business school.
Other Professional Interests
Alyson is a trustee for the charity Dancesyndrome which is an inclusive arts organisation that enables learning disabled individuals to access high quality leadership and development opportunities in order to be more active and visible citizens. By using dance as a vehicle for change, Dancesyndrome provides creative, cultural and social opportunities that increase physical health and personal well-being.
Alyson has a keen interest in assisting young school leavers into the world of work and thus is a volunteer for Inspiring the future which is an organisation that links schools and colleges with business ambassadors. She is an elite member of the North-West Employee Engagement Group and a popular HR blogger and regular presenter.
Neal Chamberlain, Lead staff Learning & Development Partner, The University of Manchester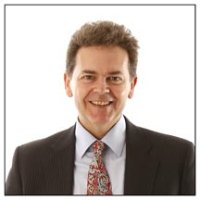 Neal is the Lead staff Learning & Development Partner at the University of Manchester. He is also currently a None Executive Director of both Bolton NHS Foundation Trust and Manchester Camerata
Neal has significant senior level HR experience with a number of blue chip companies brings significant practical business knowledge and experience having operated for 28 years in senior corporate roles in Chemical, Pharmaceutical, FMCG and Construction industries. This has included supporting Commercial, Manufacturing, and R&D operations in the UK, and Corporate IT groups globally. During this time he built a reputation as an approachable, insightful and pragmatic HR leader and Board Member.
In partnership with