Description
Allianz is launching a 48 hour hackathon to develop an innovative solution that helps provide smarter and efficient customer service for their corporate clients.
Let's work together!
Industrial Insurance overall is complex and involves a lot of long manual processes. The goal of this hackathon is to come up with innovative solutions that will simplify and reinvent industrial Insurance so that the corporate clients will receive more positive customer service experience and have better knowledge of their contracts.
Challenges to tackle
You will have the choice to choose from the follwing 6 challenges:
1. "Instant information in industrial insurance"
How would you design an outstanding customer experience that gives customers instant access to relevant data and provides instant answers to questions?
2. "Predictive pricing"
How can you insure risks where we have no historical claims data?
3. Paying for not having claims?
How could you use technology to make money out of loss prevention rather than loss protection (insurance)
4. "The Ebay in Insurance"
How would you set up a platform for transferring risks that is easy to use for the customers?
5."Simplify Industrial Insurance"
How can you build a user interface that is easy to handle and makes industrial insurance easy to understand?
6. "Industrial Insurance Reloaded"
How would you use technology to re-invent and improve industrial insurance?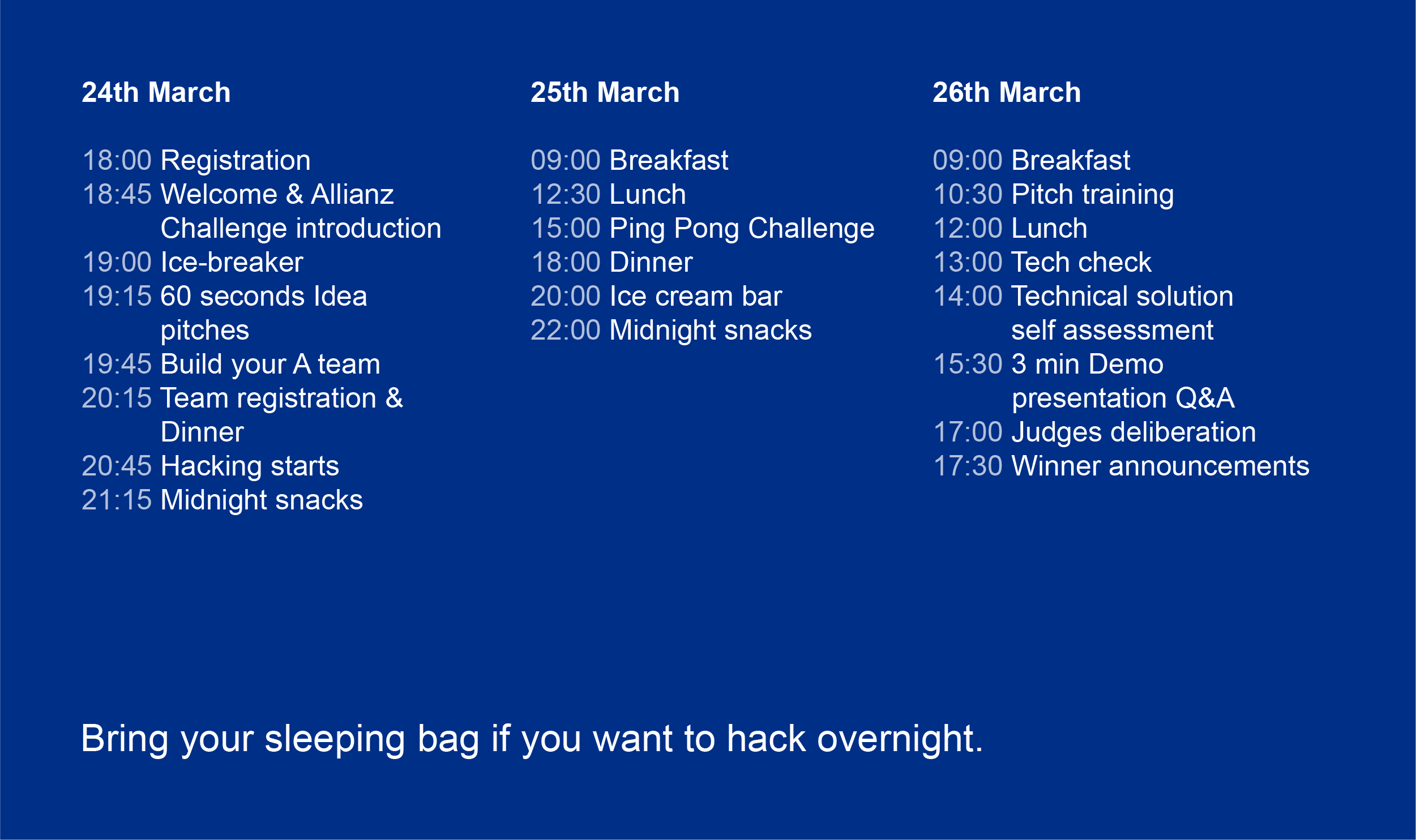 ** More info about the event on it's way**
Register now to reserve your spot! (Once signed up, more info and knowledge on Industrial Insurance will be sent to you.)
Event Partners/ Sponsors