Allographic: Open Mic featuring Malcolm Guite and Hannah Chutzpah

Sunday, 22 September 2013 from 20:00 to 23:00 (BST)
Event Details
So, what's Other Voices then? It's a simple concept really - a nice function room at the top of a pleasant pub, a stage, a microphone, a bunch of lovely people, and some words. And free snacks! Entry is a mere £5/ £3.50 for concessions and performers. Doors are at 7:30pm and the gig kicks off at 8pm.
So - come and show us what you've got: step up to the open mic or enjoy the talent on display (ideally both, of course!). Pretty much anything goes, as long as you respect the audience and the ethos of the night!
Our two features have something to say: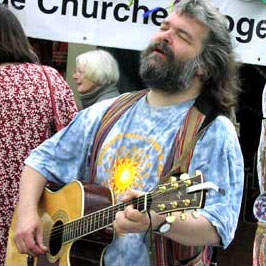 Malcolm Guite is a poet and singer-songwriter living in Cambridge. He is a priest, chaplain, teacher and author. He combines his love of words and rhythms with his love for the world, bringing a kind of earthy luminoscity to his work that is spell-binding.  His two latest books: Sounding the Seasons, and Faith Hope and Poetry, have received rave reviews and are available - along with his CD Green Man, and news of Malcolm's exploits - via his website: http://malcolmguite.com/

Hannah "Chutzpah" Eiseman-Renyard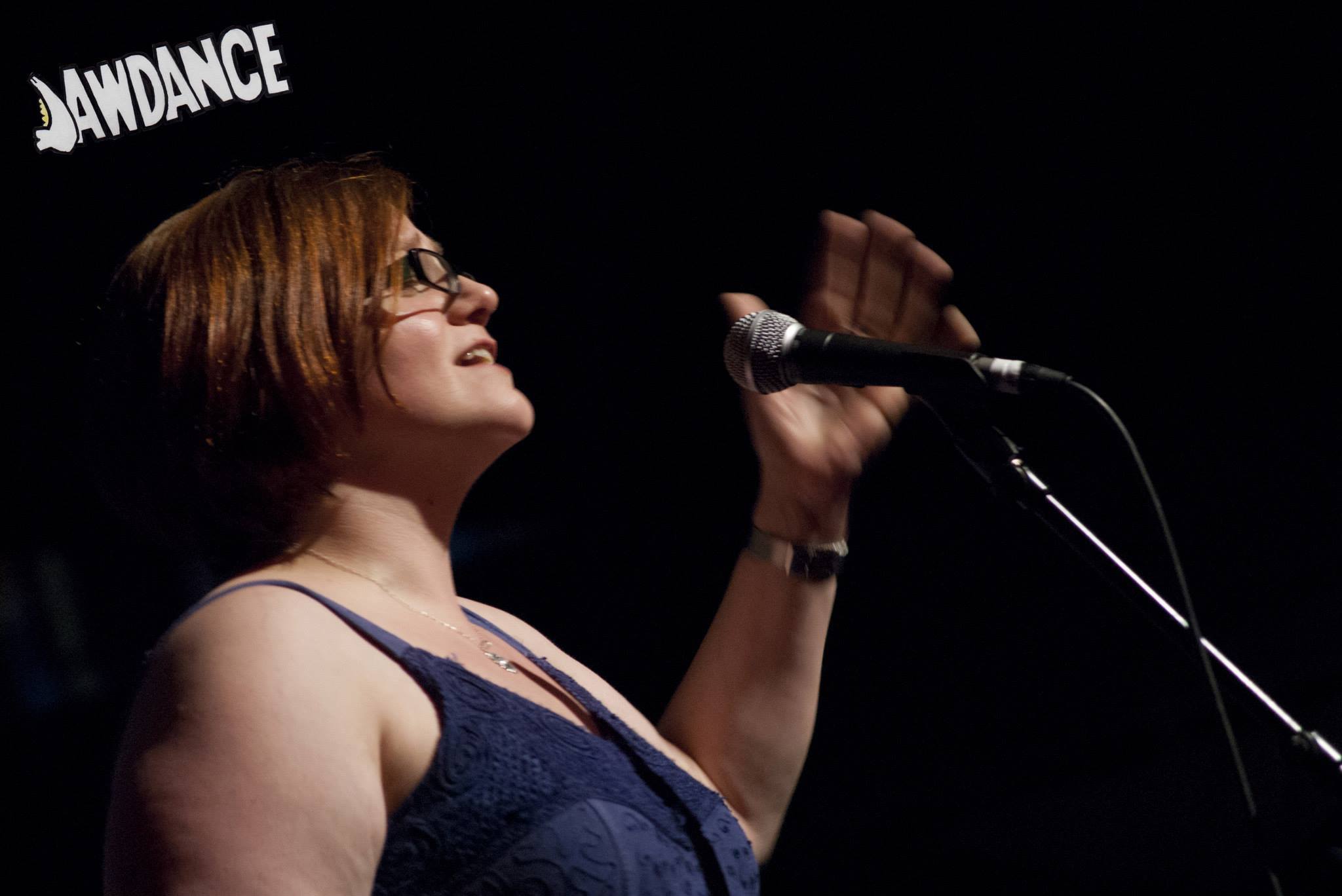 describes herself as "an all-round wordy show-off," as well as the Editor of the Whippersnapper Press – a web-publishing site for short, taut, witty and innovative writing.  A wise and witty writer and performer, she is a founder member of Allographic's "Other Voices Spoken Word Cabaret" and is a keen proponent of the power of the right words said at the right time in all the wrong places. Find out more at http://hannahdoublebarrel.wordpress.com/about/

At 3pm you'll be able to join us for a poetry chat - bring your words, voices, paper, and scribbling-sticks, and prepare to get down to writing something (or just talking about it with people who feel the same way).

We'll be recording the night for future podcasts and CDs, and we'll be showing off our latest pamphlets and other poetry collections, along with the latest issue of Small Word, a poetry-short-story-photography-artwork magazine of petite loveliness that we launched in Cambridge in 2011.
Facebook event here: https://www.facebook.com/events/159170410953452/

Do you have questions about Allographic: Open Mic featuring Malcolm Guite and Hannah Chutzpah?
Contact Allographic
When & Where

The Fountain
12 Regent St
CB2 1DB Cambridge
United Kingdom


Sunday, 22 September 2013 from 20:00 to 23:00 (BST)
Add to my calendar
Organiser
Allographic
Allographic aims to specialise in producing written and recorded publications of poetry, short stories, artwork, photography and music (sometimes all at once...). We plan for our publications to be available to buy online, at our live events, and in the shops, in a variety of media.
We also aim to provide services for writers and performers of poetry, music, and storytelling. Watch this space!
Allographic has three forms of live event - "Other Voices", open mic with featured guests every 4th Sun of the month; "Allographic presents...", a loose series of events with bigger names from the spoken word scene, and a burgeoning set of workshops for aspirant poets, storytellers, and other writers and performers.
And it's devised, set up, and run by Fay Roberts - a classically-trained singer from Cardiff who has been getting on stages since the early 80s. She was finally bitten by the performance poetry bug in Spring 2006 after a favour to a friend turned into a place in the final of a poetry slam.

She co-managed and co-hosted Poetry Kapow! with the fabulous Danni Antagonist from 2007-2012 in Milton Keynes, and frequently performs across the Midlands, South East England, and East Anglia. She is currently a professional pedant, still sings pretty much everywhere and, since summer 2009, is based in Cambridge, where she hosts the Cambridge chapter of Hammer & Tongue, and her own poetry label: Allographic.

Fay has performed poetry in pubs, clubs, theatres, tents, shopping centres and stately gardens, in Open Mic, showcases, features, support, collaboration, competition and costume. Sometimes she bangs a drum, and sometimes she performs in silence, while the words flutter in front of her...

Find out more at http://www.fayroberts.co.uk
Allographic: Open Mic featuring Malcolm Guite and Hannah Chutzpah