Location
Lesnes Abbey
Abbey Road
London
DA17 5DH
United Kingdom
Join us this summer for Ally In Wonderland, a modern twist on a famous classic. Suitable for all the family in the ruins of Lesnes Abbey.
About this event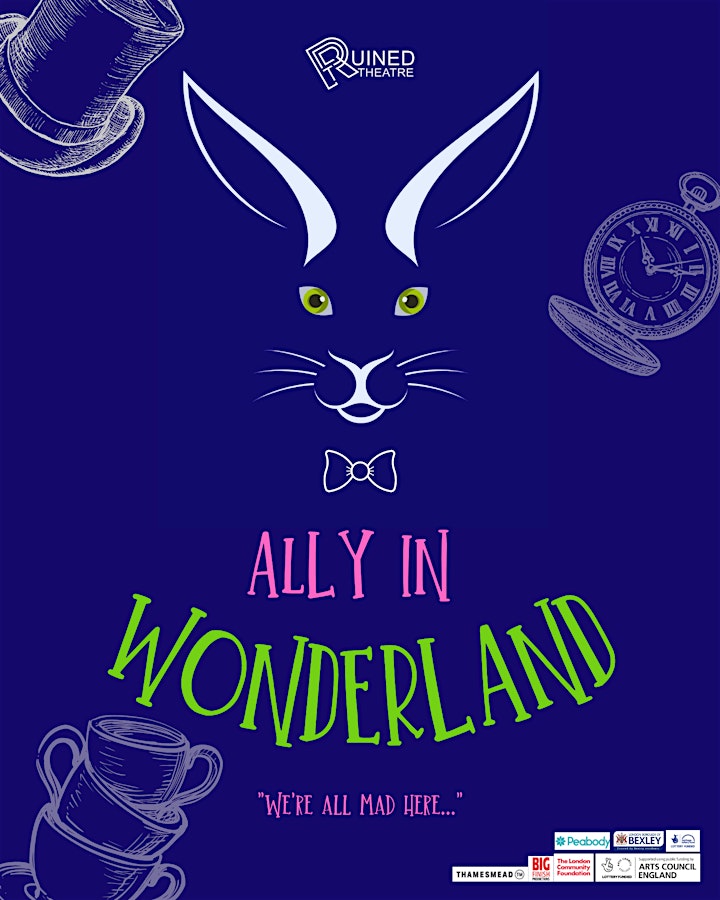 ALLY IN WONDERLAND- Set in the beautiful ancient Lesnes Abbey Ruins.
The Ruined Theatre team, behind the 2021 successes Our Teacher's a Troll and WITCHES, now bring you the story of Ally in Wonderland - a new adaption of the much loved English classic..."WE'RE ALL MAD HERE...."
Visit south east London's beautiful best kept this secret this summer, the 800 year old Lesnes Abbey Ruins and be transported with Ally through Wonderland.
Whilst trying to avoid starting secondary school after the summer holidays Ally falls down a rabbit hole and finds themself in the strange and fantastical world of Wonderland. Ally meets some of Wonderland's most infamous characters such as The Mad Hatter, The Queen of Hearts and the White Rabbit!
Will Ally learn that time isn't meant to standstill? And, in order to overcome the greatest challenge of all, will Ally discover the secret weapon before they are stuck for good?
This production is suitable for children of all ages.
Whilst visiting Lesnes Abbey why not make a day of it and explore the other hidden gems the site has to offer such as, Fossil hunting in the fossil bed, the adventure park and the beatiful ancient woodlands.
But whatever you do, in the words of the White Rabbit "DON'T BE LATE...."
We look forward to welcoming you to Wonderland.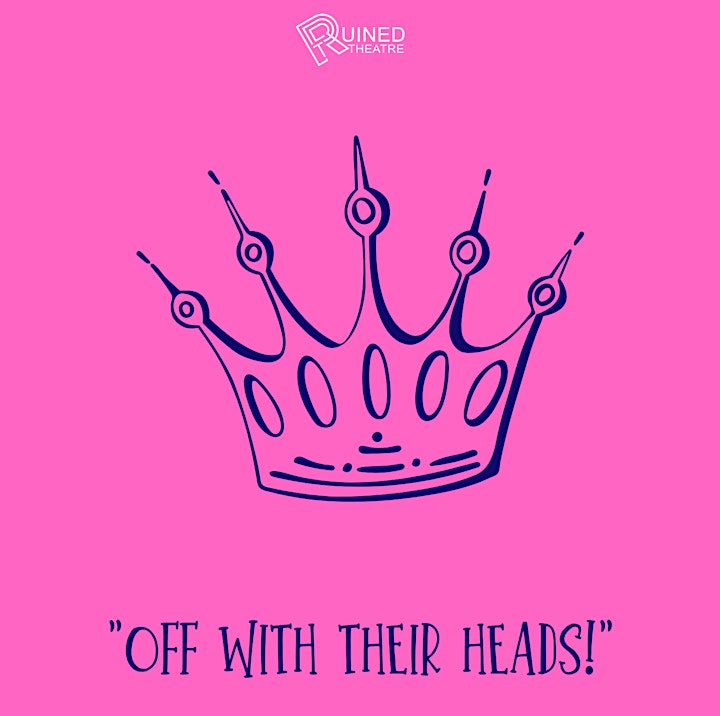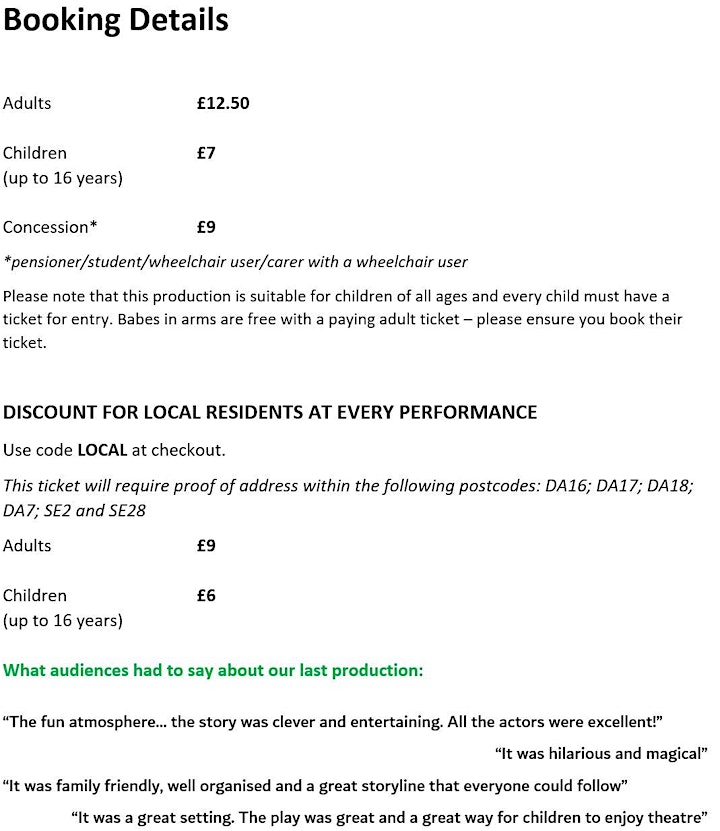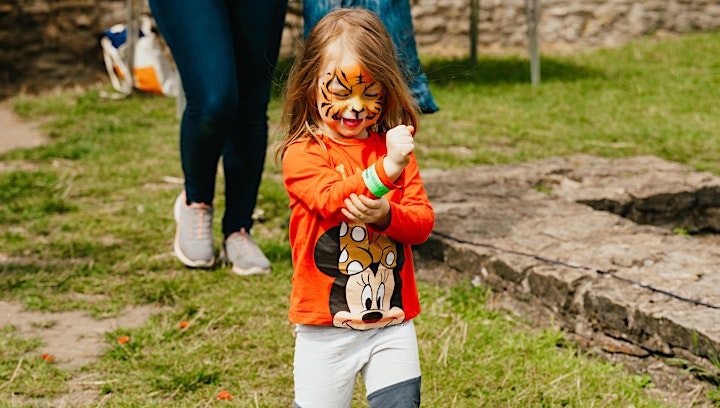 Seating / Access
All general admission "seating" will be on one level, grass area within the ruins. We recommend you bring a picnic blanket and a waterproof seat cover should the grass be a little damp.
We will direct you to an area on a first-come, first-serve basis.
If you would like to bring a pop chair/stall please note, you will be directed to the outer edge, behind those on blankets, to ensure you do not obscure the view of others.
There are designated wheelchair spaces, please email us: info@theruinedtheatre.com for more information.
RELAXED PERFORMANCES
Sunday 7th at 10am
Wednesday 10th at 1pm
Saturday 13th at 10am
Sunday 14th at 10am
These are perfect for anyone who would benefit from a more relaxed performance environment. These performances allow for noise and movement in the performance space, and re-entry when and if needed. Perfect for those who are new to theatre and/or may struggle to sit still for an entire show and those with babes in arms. A breakout area will be available for those who require it.
Relaxed Environment performances have no adjustments made to the performance. They are not suitable for customers with extreme sensory sensitivities. If you have any questions about suitability please get in contact with The Ruined Theatre.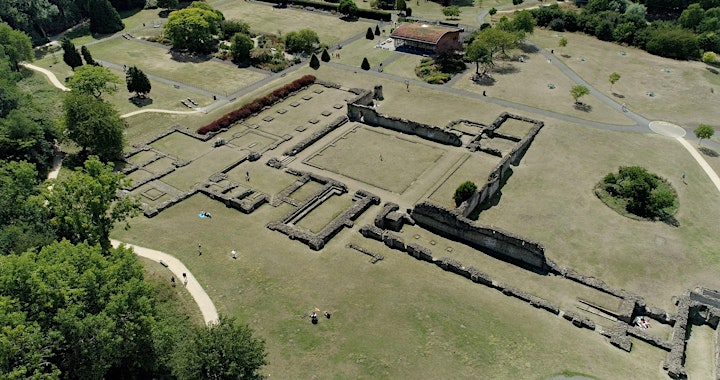 COVID SECURE
All performances of 'Ali in Wonderland' will take place subject to Government Regulations and Covid- 19 Guidelines.
We will be ensuring that the theatre and audience spacing will be abiding by Government guidelines at the time of the performance.
T&C & WEATHER POLICY
NO REFUNDS
Once purchased, Tickets cannot be refunded or returned unless the Event is cancelled.
Tickets will not be refunded in the case of illness (including Covid-19), in line with government regulations.
In the event of The Ruined Theatre cancelling a show, your ticket will be refunded or exchanged to an alternative date. If a show is cancelled we will endeavour to notify you as soon as reasonably possible.
WEATHER POLICY
The Ruined Theatre is completely open-air. In the event of adverse weather, The Ruined Theatre reserves the right to postpone the show for up to an hour from the advertised start time.
We will not permit umbrellas as this will obscure the view of the stage for other audience members.