ALPANA SENGUPTA KATHAK DANCE WORKSHOPS: 8 WORKSHOPS @ TOTAL COST OF £ 45 plus fee: 12, 26 SEPT/3,10,17 & 24 OCT/14 NOV/ 5 DEC 10.30 -12.30
About this event
ALPANA SENGUPTA SCHOOL OF KATHAK
Directed by Alpana Sengupta-Taylor MBE
12 SEPT TO 5TH DEC 2021
CLASSES HELD AT
STOREY'S FIELD CENTRE, EDDINGTON AVE,CB31AA, CAMBRIDGE,
FROM SEP- 12, 26, OCT- 3,10,17,24, NOV- 14 , DEC-5
Time 10.30am to 12.30pm .
10.30am to 11.30am - Beginners
11.30am to 12.30pm - Intermediate and Advance
Fees for the workshop £45 for all sessions, payable in advance
OPEN FOR ALL TO JOIN, PLEASE GET IN TOUCH
Mobile: 07712886423 or
email: alpanasengupta@me.com
------------------------------------------------------------
Please note that there will be students showcase on the 5th of Dec eve, time will be confirmed later.
If you wish to perform please ​get in touch.
Beginners are welcome( Adults or Young ).
The show will be in two parts, first is display by all the dancers who attend the workshops and the company dancers, second part is my performance. You will be able to buy a concession ticket for only my show, as yours will be attended by all your friends & family free, hoping all of you will stay for mine - Alpana Sengupta - Taylor
Show Ticket £12.50 ( booking link will be provided at a later date)
Alpana Sengupta is one of the leading Kathak Dance practitioners in the UK specialising in all aspects of this versatile North Indian Classical Dance style. Alpana Sengupta is a brilliant specialist of the vivid and mesmerising Kathak Style, she has been a leading pioneer in raising the awareness of Indian Dance throughout Britain.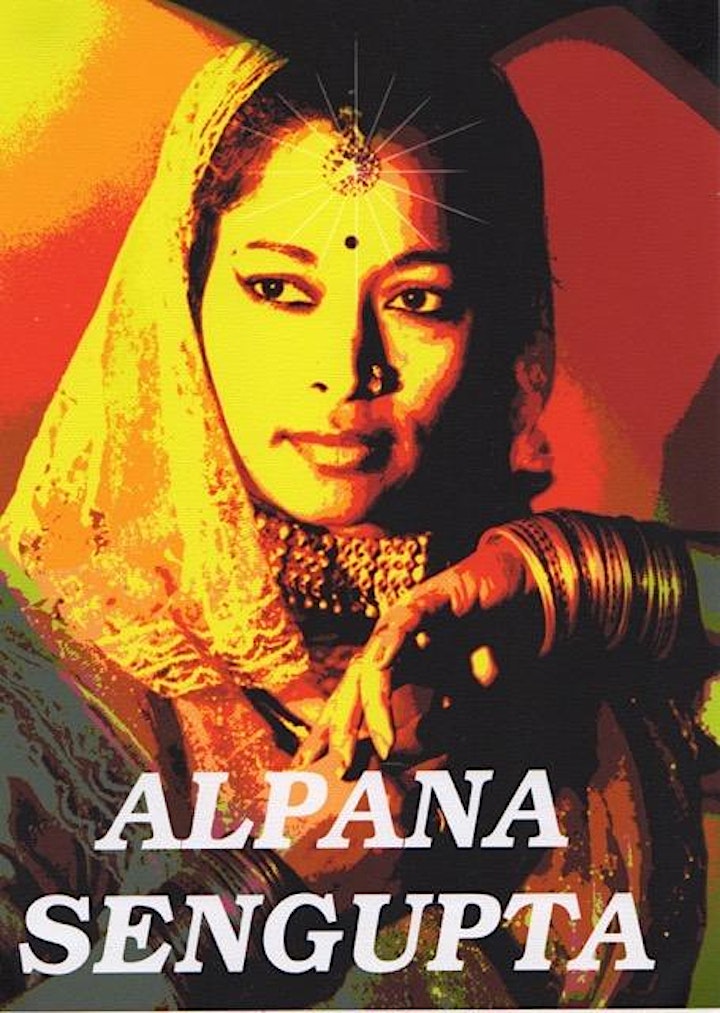 Organiser of ALPANA SENGUPTA KATHAK DANCE WORKSHOPS - 8 CLASSES @ £45 Inclusive.