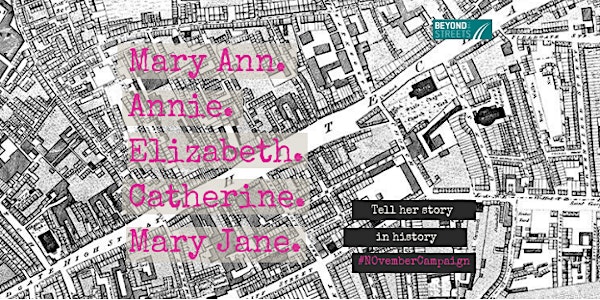 Alternative Jack-the-Ripper Event: An evening discussing the lives of Polly...
Event Information
Location
National Liberal Club, David Lloyd George Room
1 Whitehall Place
London
SW1A 2HE
United Kingdom
Description
Held in association with the English National Opera and Penguin Random House, Beyond the Streets are delighted to present an evening with soprano Lesley Garrett, composer Iain Bell, author and historian Hallie Rubenhold and Josephine Knowles, co-director of Beyond the Streets.
Join us for an evening of discovery about the lives of the women murdered by Jack-the-Ripper, during which Lesley Garrett will perform an extract from her role in Iain Bell's Jack the Ripper: The Women of Whitechapel. The opera will run between 30th March and 12th April 2019.
Polly, Annie, Elizabeth, Catherine and Mary-Jane are famous for the same thing, though they never met. They came from Fleet Street, Knightsbridge, Wolverhampton, Sweden and Wales. They wrote ballads, ran coffee houses, lived on country estates, they breathed ink-dust from printing presses and escaped people-traffickers. What they had in common was the year of their murders: 1888. The person responsible was never identified, but the character created by the press to fill that gap has become far more famous than any of these five women.

Lesley, Iain and Hallie will finally set the record straight, revealing a world not just of Dickens and Queen Victoria, but of poverty, homelessness and rampant misogyny. The women died because they were in the wrong place at the wrong time – but their greatest misfortune was to be born a woman. Josephine will reflect on the reality of women on the streets today – 130 years on - who find themselves caught up in homelessness, prostitution and violence
The evening will be chaired by Alex Clark of The Guardian. Please join us for what promises to be a truly fascinating and revelatory discussion.
Tickets for this event are £12.50 including a glass of wine at 7pm for a 7:15pm start. Copies of The Five by Hallie Rubenhold will be available on the evening or are available to purchase at Waterstones from 28th February. Full ticket price will be donated to Beyond the Streets.
Beyond the Streets are the organisers of the monthly of Women in the East End: The Alternative Jack the Ripper Tour. For more information and tickets see here.
Date and time
Location
National Liberal Club, David Lloyd George Room
1 Whitehall Place
London
SW1A 2HE
United Kingdom
Refund policy