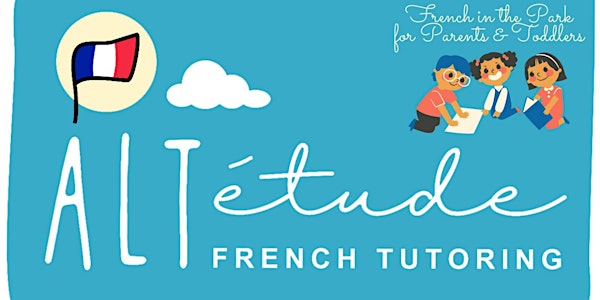 ALTétude! French for toddlers (Pre-school children and carers)
Location
Manor Park
Throwley Way
Sutton
SM1 4RD
United Kingdom
Learning French through song and play
About this event
Music and action for preschool children.
Please bring something to sit on!
This is a small group activity. We have to make sure that we run this in a COVID safe way. You should bring your own face masks (we will have some spare ones). There will be plenty of space between people in each activity. And we shall provide hand sanitiser and paper towels. We can also offer hypoallergenic gloves.
Note:
Events may have to be cancelled or postponed at short notice due to COVID restrictions or because of inclement weather.
Please do not book this activity if you do not intend to come as this will deprive someone else of the opportunity to take part.
Additional Information
Please note that photographs and footage may be taken throughout any event organised by Sutton New Town Community Festival. These will be used by the Sutton New Town Community Festival for marketing and publicity in our publications, on our website and in social media or in any third party publication. Please contact us if you have any concerns or if you wish to be exempted from this activity.