About this Event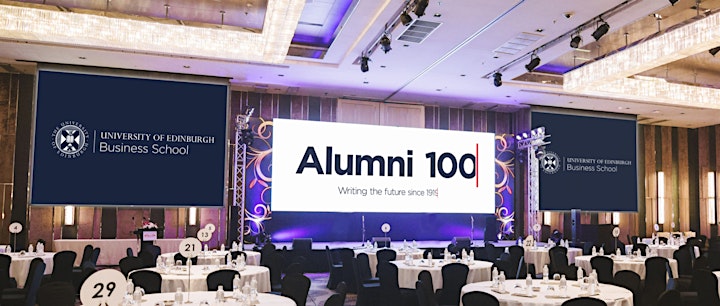 POSTPONED DUE TO COVID-19, DETAILS OF A VIRTUAL CONFERENCE TO FOLLOW.
During the academic year 2019 / 2020 we celebrate 100 years of business and we're pleased to be creating a number of special events that give you a chance to connect with alumni from the Business School.
Our Alumni 100 weekend is the flagship event of our celebrations and we look forward to welcoming Alumni back to Edinburgh from around the world.
We're celebrating how we continue to write the future, and invite you to share your stories with fellow Alumni at this unique celebration.
The weekend will include a variety of events including:
100 Years Business School 'Ethical and Responsible Leadership' Conference
Informal Drinks Reception at the Business School
Social Activities including a tour of the National Gallery of Scotland
Celebrating the impact of our Alumni at the Alumni 100 Reception at the Playfair Library.
Edinburgh landmark walking tour
Business School Farewell Brunch
As part of the 100 Year Anniversary we are asking Alumni to share their story following graduation, everyone who submits a story will be in with a chance of being listed in the Alumni 100.
This list will feature a mix of people working in different fields but who are all making an impact. During the Alumni 100 Reception we'll hear from Alumni who have made the list and will celebrate the great work our alumni are involved in.
Whether you are a recent graduate, or a more established member of the network, we would love to see you there.
All you need to do at the moment is register your interest, we'll then come back to you and you can either select to attend specific events within the weekend or be part of the entire celebration.
Alumni 100 Weekend Schedule:
Friday 15th May:
The Conference - 11am to 3pm
Alumni Drinks Reception - 3pm to 4:30pm
Both held at the Business School.
Saturday 16th May:
National Galleries Tour - 1pm to 3pm
Alumni 100 Formal Reception, Playfair Library - 6:30pm to 9:30pm
Sunday 17th May:
Farewell Brunch - 11am to 12:30
Held at the Business School.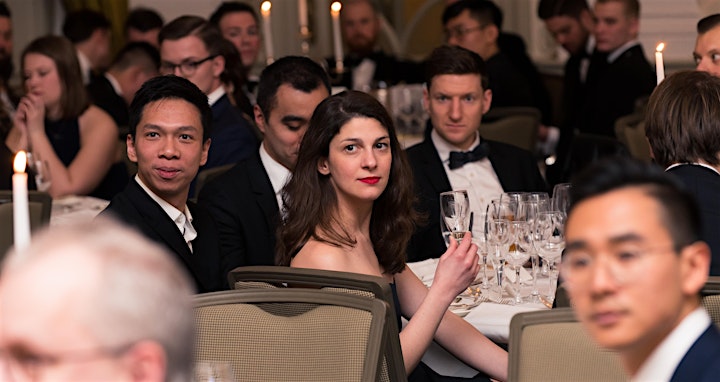 Privacy statement
All personal information is held securely by the University and in accordance with Data Protection Law. We use information about you because we have a legal obligation to do so, you have provided consent, or we believe it is in our legitimate interest. The data we hold will be used by the University, or other parties acting under the instructions of the University, for a range of activities. These include sending publications and information, offering benefits and services, organising events, membership administration and in our fundraising and volunteering programmes. We conduct due diligence and research into the philanthropic interests and means of a limited number of individuals to help decide whether and on what basis to approach them, and to ensure that our fundraising activity is directed in the most appropriate and effective way. If you'd like to find out more, you can view our full privacy notice on our website www.ed.ac.uk/development-alumni/privacy. If you wish to update your details or how we contact you please email yourdata@ed.ac.uk or write to Development and Alumni, University of Edinburgh, Charles Stewart House, 9-16 Chambers Street, Edinburgh EH1 1HT or call us on +44 (0) 131 650 2240.
We want to run a safe and accessible event and provide the best possible experience for you and your guests. By providing your dietary and access information during your registration you are giving the University consent to hold and process this data about you and to advise our suppliers of these details, under data protection regulations, for the purpose of running this event. By providing this information about your guests, you are confirming that you have their permission to share this data with the University for the same purposes. Any dietary and accessibility requirements are deleted following completion of the event.