Description
Our annual alumni reunion event is the perfect opportunity for you to return to Parkwood Campus, meet up with your friends, and party the night away. Catch up with your course and year mates, speak with senior members of staff and current students, tour campus, and see how AECC University College is thriving.

It's also a chance to reconnect with your alma mater, find out about new updates and developments, and be a part of our health science community. It's really important for us to hear from you, too. We value our alumni and appreciate your knowledge and feedback.

So whether you're marking a milestone anniversary of your graduation, or you simply haven't been back to campus in a while, this year's event will showcase how far we have come as an institution.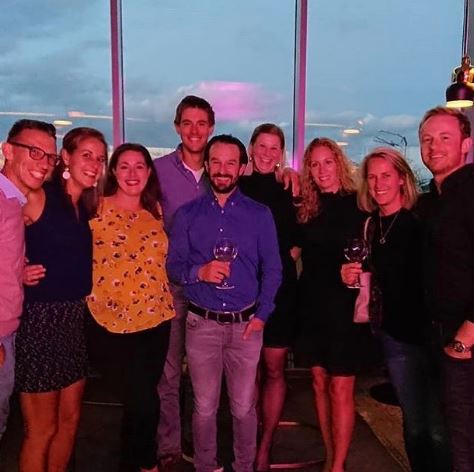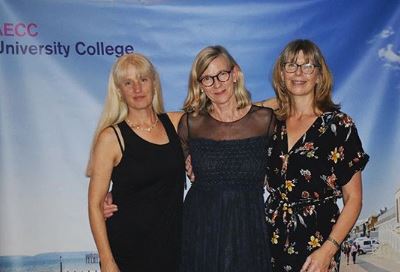 1.00pm – Canapés with the Principal

An informal gathering with a drinks reception and canapés. Catch up with friends old and new, share memories and reminisce as you step back onto Parkwood Campus.

2.00pm – Campus Tours

Our team of Student Ambassadors and Students' Union will guide you on a tour of campus, showing you the latest development and giving you access to our spaces.
3.00pm – Panel Talk
Join us for a panel talk with a number of AECC University College Senior Managers, to learn more about the future vision for the University College, planned developments and areas of growth and opportunity.


7.00pm – Dinner and Dance
Hosted at the luxurious and elegant Hilton Hotel, Bournemouth. On arrival you will be greeted with a glass of Prosecco, (soft options available).

You can look forward to indulging in a three course meal, and a special evening to reminisce, catch up and party the night away. Enjoy live music performed by award-winning Soulstar Band and prepare to hit the dance floor to boogie on down.

12.00pm – Event Concludes

You'll leave with even more fond memories of AECC University College, and another shared experience with friends to cherish.

Stay up to date with announcements on our Alumni Facebook Page.

#AlumniReunion19