Mermaids, monsters and more. Find secret window displays in Alverstoke using a special walking map.
About this Event
Explore an extraordinary marine art trail - over 50 Alverstoke houses will feature fantastically arty windows during half term.
Liven up your daily walk looking for mermaids, monsters and more.
The walking trail will come alive from Wed 17 - Sun 21 Feb.
A map, revealing the secret locations of the windows, costs only £7.50 (you only need one map/ticket per household group).
Help raise money for a local charity - GAFIRS. Tell us the day you're planning on coming and get ready to explore this lovely village.
BY GOSPORT PEOPLE, FOR GOSPORT PEOPLE
We would love to open the trail up to people outside Gosport, but because of Covid-19 restrictions, we cannot. The current guidelines are to stay local.
Frequently asked questions
How does it work?
Selecting a date automatically pre-orders your map. You can come on another day / time if it's raining! (We're asking people to select dates and rough times to try and help spread out the numbers of visitors - pls stick to that where possible.)
How much is it?
It's £7.50 per household exploring the trail - which includes an admin fee charged by eventbrite. All the organisers have donated their time, as have the houses displaying their window themes.
What if it's postponed?
If the trail has to be postponed because of Covid-19, we will let you know of the new dates that the windows will be on display.
However, given that it is an outside activity, in household bubbles, for Gosport people and requires no face to face interaction, we are confident that we will be able to proceed (it's basically a walking route with some lovely scenery!).
Specific times
Please choose when you'd like to explore the trail. We've sectioned three time blocks each day to help avoid too many people being out and about at the same time. While we are confident that everyone will respect social distance guidelines, we're aiming to make the trail as secure as we can for everyone involved.
After 5pm time slots
if you choose to come to one of the later slots you will still see some amazing artwork, but not all of the windows are lit.
How do I get my map?
Details of how to access the map will be emailed to you shortly after you buy your copy. There are several options - including downloading from dropbox, a written suggested route, and a google pins version.
Please remember that this is a walking route.
We are not producing hard copies of the map. But you will be able to print your copy, and we will also supply mobile friendly directions for you to use.
Safety
Please follow all government guidelines and stay in your household bubble, and stay well apart from other people who are exploring the same route. We'd also like you to wear a face covering while you're on the trail where possible.
Please stay on the pavements and understand that this is not a marshalled event - you are responsible for your own, and your bubble's, safety at all times.
This is a self-guided walk.
How long is it?
We've been overwhelmed with the number of houses wanting to take part. The suggested route is about 6km . . . so bring a drink and snacks! You can see 'clumps' of houses on the map so you can make your exploration as wide, or narrow, as you like.
More about GAFIRS
GAFIRS is a busy independent lifeboat service founded in 1969 and based at Stokes Bay, Gosport. It operates two lifeboats and its unpaid volunteer members provide an emergency search and rescue capability for HM Coastguard covering Portsmouth Harbour and the eastern Solent. On average GAFIRS responds to over 100 incidents a year ranging from simple breakdowns to life-at-risk emergencies.
GAFIRS also provides free sea-safety education talks to local schools, youth and community groups and, through its cadet scheme, trains young people in lifesaving skills.
In addition to its work for HM Coastguard, GAFIRS used its Land Rover and volunteer drivers to make 574 deliveries of food and medicine to local vulnerable people on behalf of Gosport Borough Council, as part of Covid-19 community work.
Normally GAFIRS hosts a new year's day swim - this hugely popular event was cancelled due to Covid-19. It's a huge fundraiser for the organisation, so we're hoping that the Alverstoke Art Trail can help towards a better start for 2021.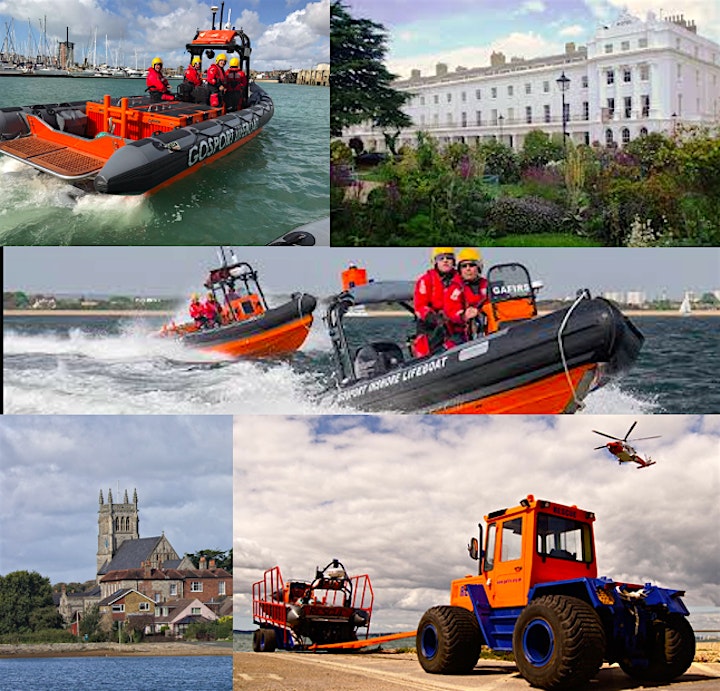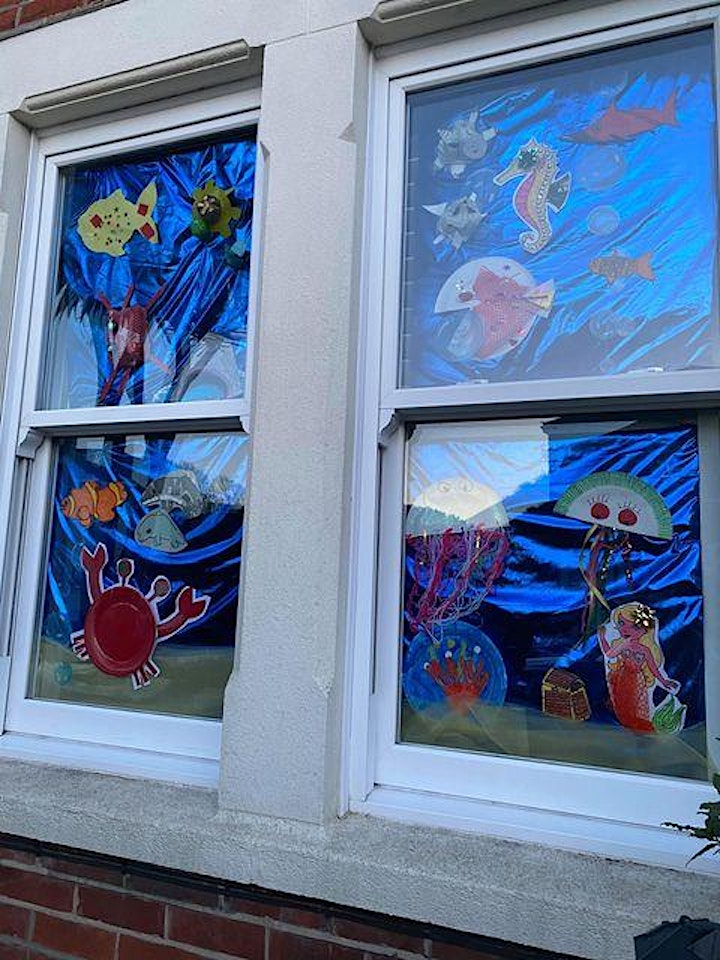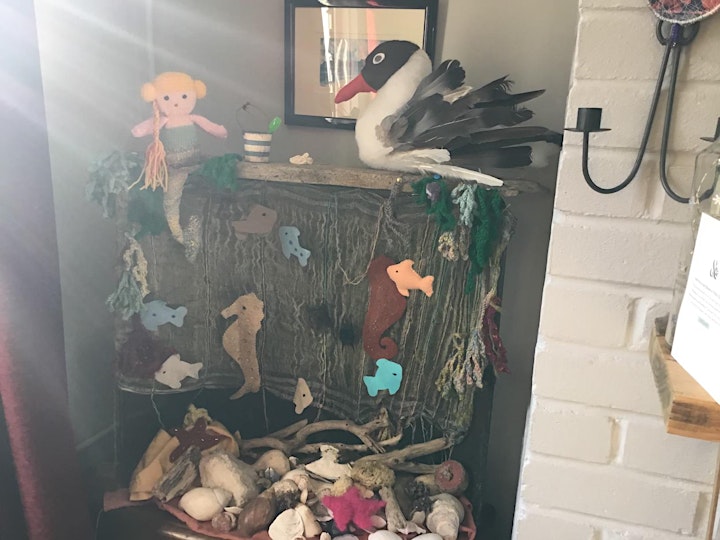 Date and Time
Location
Refund Policy