Description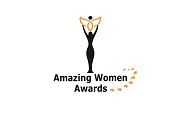 This is THE event you have been waiting for! A must for anyone looking for inspiration and empowerment in 2019. The successful awards ceremony launched in 2017 to celebrate the millions of women who go un-noticed or acknowledged for the selfless work they do each day, is back. Be sure to book early as the 2017 event sold out weeks ahead. We are excited to welcome Magic FMs Angie Greaves as our host/MC this year.
The Amazing Women Awards, held over Afternoon Tea, will be bigger and better than 2017, with a fantastic line up of inspirational speakers and stories that will melt any heart. The Amazing Women Awards is to recognise the achievements of women all over the country who've achieved something against the odds. Women who are passionate about a cause or battled against adversity, it's for all those women tirelessly working away in the background, perhaps started a successful business or charity single-handedly and are giving back in some way. This is their turn to shine.
Host & Speakers
Roz Thornton the founder of the Amazing Women Awards; is an award winning Life Coach, Trainer, Speaker Property Investor and the Director of Amazing Women Global ltd.

Roz runs coaching and training sessions to inspire and empower women around the subjects of: confidence, careers and money. She has a proven track record of achieving transformational change and miracle-like success. In 2016 she won Business Woman of the year at the Regional Entrepreneurs Empowerment Business Awards. In 2018 she launched her online courses, a chance to share this life changing information globally. http://www.amazingwomenglobal.com/store
Roz also works with corporate organisations to sky-rocket confidence, increase productivity and has recently partnered with LLC and Gatwick Airport to help the unemployed off benefits and into meaningful work.
Roz passionately believes in giving back to the community and is the chair of CASSA. A community organisation committed to making improvements to her local community.
Roz was brought up in a disempowered household with domestic violence. After spending six years as a broke, single mum, Roz now has a vision to take Amazing Women truly global, share her knowledge, leaving a legacy for future generations.
Angie Greaves is the daytime Magic Radio Presenter and Magic Soul Breakfast Presenter.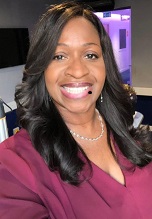 Angie's media career started off at BBC Television Centre and by the late 80s she moved to London's Capital Radio where she was discovered by DJ, David 'Kid' Jensen. In 1990, Angie was announced as the first DJ at the launch of Spectrum Radio and by 1992, joined Choice FM for five soulful years, where listener figures trebled on her Angie Greaves Breakfast Show. After this time, Angie joined The BBC, where she presented shows on BBC London, BBC Three Counties Radio and the Drive Time show on BBC 2002 in Manchester.
Angie started working with Magic in late 2006 and was the first woman to join the Magic presenter line-up, now in the very popular prime afternoon slot. Each of Angie's shows has on several occasions attracted higher audience's figures than BBC Radio 2 and she has regularly stood in for Clare Balding on BBC Good Morning Sunday. In addition to her extensive and prolific radio career, Angie has created her own Angie Greaves multi-platform brand including a well-established book club. Voiceover work includes the MOBO awards and television documentaries on Sky One, BBC 1, BBC 2 and Channel 4, and she is the voice of many television commercials. Angie also presents a two-hour 'Soul Selection' for British Airways and was a finalist of the 2018 Black British Business Awards.
Valentina Barbacci is a Social Impact Advisor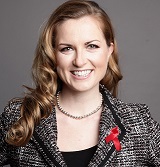 Working with individuals and organisations to build more effective strategies based on research for their social enterprises, philanthropic and/or corporate social responsibility initiatives. She is a business development professional with 13 years in project management and Social Impact. For the last 3.5 years, she served as Executive Director of Media Matters for Women (MMW), which employs female journalists to create and disseminate broadcasts on women's rights via Bluetooth in Sierra Leone and Democratic Republic of Congo, and Advisory Board Member of the Association for the Protection of Women's and Children's Rights (APWCR), which investigates and reports human rights abuses on behalf of the most under-privileged in Cameroon.
Previously she was: Senior Advisor at I.G. Advisors, a social impact consultancy focused on philanthropy, corporate social responsibility (CSR), and fundraising; Client Solutions Director at General Assembly, a digital education company working with Fortune 500 companies, Client Relationship Manager at Guidepoint Global, a leading primary research firm working with global banks, private equity firms, hedge funds, and mutual funds; and Assistant Director at the Council on Foreign Relations (CFR), managing high-level meetings, study trips, and corporate endowed lectureships on U.S. foreign policy with heads of state, economists, policymakers, and academics. Born in Italy and raised mostly in the U.S., she is fluent in 4 languages and brings great knowledge, enthusiasm and the perfect blend of entrepreneurial and philanthropic spirit.
Evadney Campbell MBE is a Public Relations consultant, trainer, author, co-founder of Shiloh PR and an ex-BBC Radio Presenter.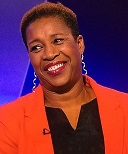 Evadney is a successful, dedicated and creative university lecturer, broadcast journalist, trainer and public relations consultant with over thirty years of experience in education, consultancy and media.
Evadney who's listed as one of the Top 100 Most Influential British Entrepreneurs – Richtopia.com, worked with the BBC as a video journalist, radio presenter and producer across TV, Radio and online. She is now a published author. PTLLS certified and with a strong ability to develop and engage learners at undergraduate, postgraduate and professional level.
An active volunteer in her community, Evadney was awarded with an MBE for her services by the Queen in 1995.
Evadney also runs a successful PR and media training agency, Shiloh PR, which was set up with her daughter in 2013.
Deborah Goodman is a Holistic Therapist, Fundraiser and Author.

She has a busy practice in Kent where she enjoys working with people from all walks of life, using her skills as an Aromatherapist, Reflexologist, Infant Massage Instructor, Reiki Practitioner, Natural Facial therapist and NLP Practitioner.
After losing her father, aunt and two brothers to Huntington's disease (HD), and having a 50% risk of having inherited the faulty gene responsible for HD, she has raised over £20,000 for the Huntington's Disease Association and has trekked the Great Wall of China, The Inca Trail in Peru and Kilimanjaro in Africa to help raise funds and awareness of this incurable hereditary disease.
Deborah is a member of Dignity in Dying, an organisation that campaigns for a compassionate Assisted Dying Bill to be passed by Parliament because she believes that people of sound mind should have a choice about how they wish to die and should be supported in their decision not to suffer at the end of life.
After publishing her life story (Hummingbird) In March 2013, she was invited to speak at various venues and her story appeared in magazines such as Woman's Own and more recently on Channel 5 news. For the last 10 years, she has been invited to UCL to educate medical students on Huntingdon's disease.