One of the most respected Brazilian scientists, Dr Antonio Nobre, shares his views on the Earth's climate departing from the Amazon
About this event
Never before has the Amazon been at the core of everybody's concerns as it is now. Just as science unravels several mysteries of the mighty rainforest, with its treasure trove of marvels, unprecedented destructive forces mounted a tsunami of ugly attacks against what is left of the big forest. Compounding the Amazon's bad luck, the Earth's climate is entering a phase of exponential worsening. Thus, struck from all sides, the Amazon is reaching its dreaded tipping point much earlier than predicted. Although it is hard to assert when the entire Amazon biome will crash, at the present rate of degradation we will not have to wait more than 10 years to witness the unthinkable happening before our eyes. Gaia cannot afford to lose the Amazon the same way, as a living body cannot go on without its beating heart. The global scope of the challenge is such, so immense, yet, failure is not an option. What should we do? There is no longer time for usual politics or procrastination. If civilization is to stand any chance, we need resolute, RADICAL change, to a level never before attempted. But fortunately, there is a cascade of great initiatives coalescing worldwide that could tame the worst part of the climate chaos dangling over our heads. Earth has gone through many cataclysms in its long history. Life on Earth, we should trust, has all the technological secrets to bounce back and arrest the worst consequences of human madness. We need only give life a chance.
Dr Antonio Donato Nobre is a scientist and an activist for a cause he embraced 38 years ago when he began researching the Amazon rainforest. His first trip to the region was in 1979, as a student of agronomy. Over the ensuing three years he went to the forest seven times by hitchhiking on government airplanes. When he decided to stay, Nobre became a researcher at the National Institute of Amazonia Research (INPA). He then lived in Manaus, Amazonas, in the middle of the rainforest, for 14 years. Known for popularizing the concept of Flying Rivers and their connections with the rainforest, and author of the 2014 report The Future Climate of Amazonia, he currently lives in the interior of São Paulo and is a senior researcher at the National Institute for Space Research (INPE).
Dr Grace Iara Souza is a social scientist and activist with her heart in the Brazilian Amazon. Her first trip to the Lower River Negro, in Amazonas, was in 2011 and ever since she has dedicated her life to learning from rainforest dwellers and other passionate socio-environmentalists. Using Political Ecology as a lens, Grace is concerned with how glocal development and environmental policies affect indigenous and non-indigenous peoples. She is an independent consultant, the co-founder of CLOSER, a multi-disciplinary and multi-institutional research group on Brazilian socio-environmental research and the Brazil Institute Fellow. She has been 'building bridges' with multi-stakeholders (e.g. civil society, governments, private sector, funders, academics) for more than a decade. Grace will be chairing the event.
*Cover photo: National Park of Jau, Amazonas, Brazil.2014. By Grace Iara Souza
An event jointly promoted by: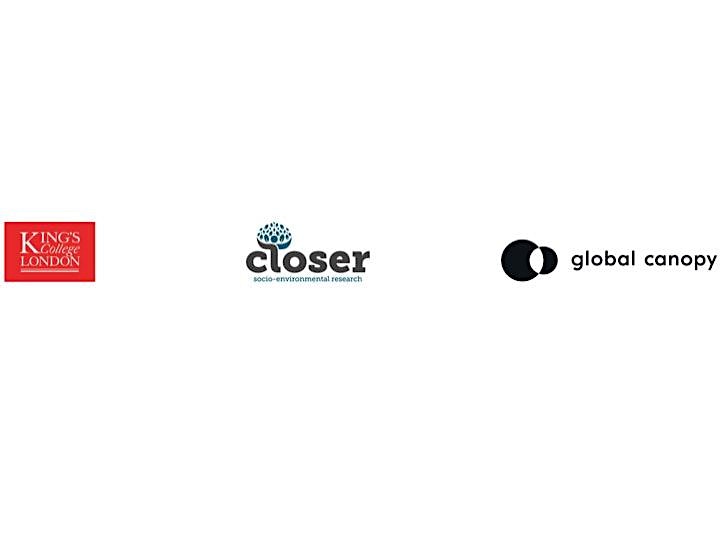 Organiser of Amazon, the heart of the world. A talk by Dr. Antonio Donato Nobre