Sales Have Ended
Ticket sales have ended
Thank you for booking your ticket for #Ambition2017. We will be in touch nearer the time with reminders. In the meantime, stay in touch with us on Twitter (@AmbitionBrox18), Facebook (@ambitionconference) or Instagram (@ambitionbroxevents). If you need to get in touch, our email address is info@ambition.events. Many thanks The #Ambition2018 Committee
Sales Have Ended
Ticket sales have ended
Thank you for booking your ticket for #Ambition2017. We will be in touch nearer the time with reminders. In the meantime, stay in touch with us on Twitter (@AmbitionBrox18), Facebook (@ambitionconference) or Instagram (@ambitionbroxevents). If you need to get in touch, our email address is info@ambition.events. Many thanks The #Ambition2018 Committee
Description
Now back for its fourth year, and bigger and better than ever, #Ambition2018 is one of the largest and most important annual Sales and Marketing events in Hertfordshire.
Perfect for Business Owners, Directors, Sales Professionals and Marketing Professionals, the one day conference is packed with exciting business sessions from industry expert speakers and provides excellent advice, tips and innovations to help you grow your business.
The stellar speaker lineup includes: Jeremy Nicholas, Alan Stevens, Bryony Thomas, David Thomas, Julie Creffield, Kelly Molson, Justine Perry, Saija Mahon... more to follow! Read more>>>

This year's sessions include:
Bryony Thomas: In Bryony's brilliantly practical marketing session, delegates are guided on how to audit their own business against the Thirteen Touchpoint Leaks™, leaving with a priority action plan for their business.

Julie Creffield: Julie will share an overview of how she built a global brand with thousands of loyal customers, fans and followers by being open and honest about her business and personal journey, and how you and your business could do the same.
David Thomas: David's session explains why your life is in direct proportion to the level of responsibility you take and the quality of the decisions you take. Learn how he overcame a difficult childhood to become one of the most successful people in history in his chosen field of memory. He has since gone on to be a Guinness memory record breaker, International Grandmaster of Memory and US Memory Champion. He is now a global speaker, Sunday Times #1 bestselling author and media personality, even going on Oprah.
Social Media Panel: Moderated by Alan Stevens,our panelists Kelly Molson, Justine Perry and Saija Mahon will provide a practical guide to monitoring, building and protecting a personal or corporate reputation with tips you can apply immediately.
Our MC for the day is once again award-winning TV and radio broadcaster Jeremy Nicholas who is well know for his quirky 'and finally' sports reports for BBC TV and radio.
This is a not-for-profit event and all money raised from ticket sales are donated to two local charities; Muscle Help Foundation and The Rubber Cheese Campaign on behalf of the Tamba Bereavement Support Group.

Feedback from previous events...

"We look after people's reputation online, we are the only company in the world who can do it. So it's important for me to educate people on the services we do. And I find the best way to do this is to come to an event like this, network, and listen to what people are talking about. It's interesting that all of the speakers mentioned reputation and how important it was to them. So these events are great for us."
David Almond, RISKEYE
"I think as a small business owner, it's easy to sit within your own little bubble and think you are too needed on the shop floor, as it were, to work in the business. So for me to take a day out of my business to listen to some very very good speakers, to learn some soundbites that I can take away and help develop my business and me as an individual is a very powerful thing"
Peter Smits, Ashbourne Insurance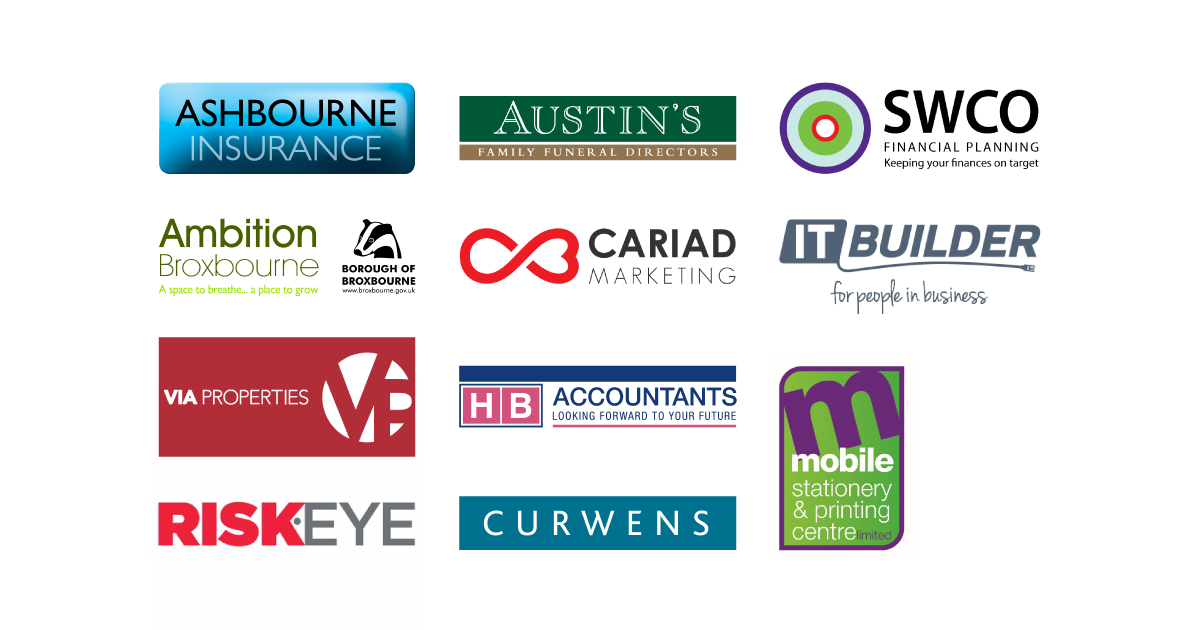 Julie Creffield

Too Fat To Run




Saija Mahon

Mahon Digital Marketing




Kelly Molson

Rubber Cheese




Jeremy Nicholas

TV and Radio Broadcaster




Justine Perry

Cariad Marketing




Alan Stevens

MediaCoach




David Thomas

Best selling author and International Grandmaster of Memory




Bryony Thomas

Watertight Marketing