AmbITion Scotland Digital Public Space Roadshow in Inverness

Thursday, 31 October 2013 from 10:00 to 16:15 (GMT)
Event Details
Webcast live at getambition.com from 2 pm
Digital Public Space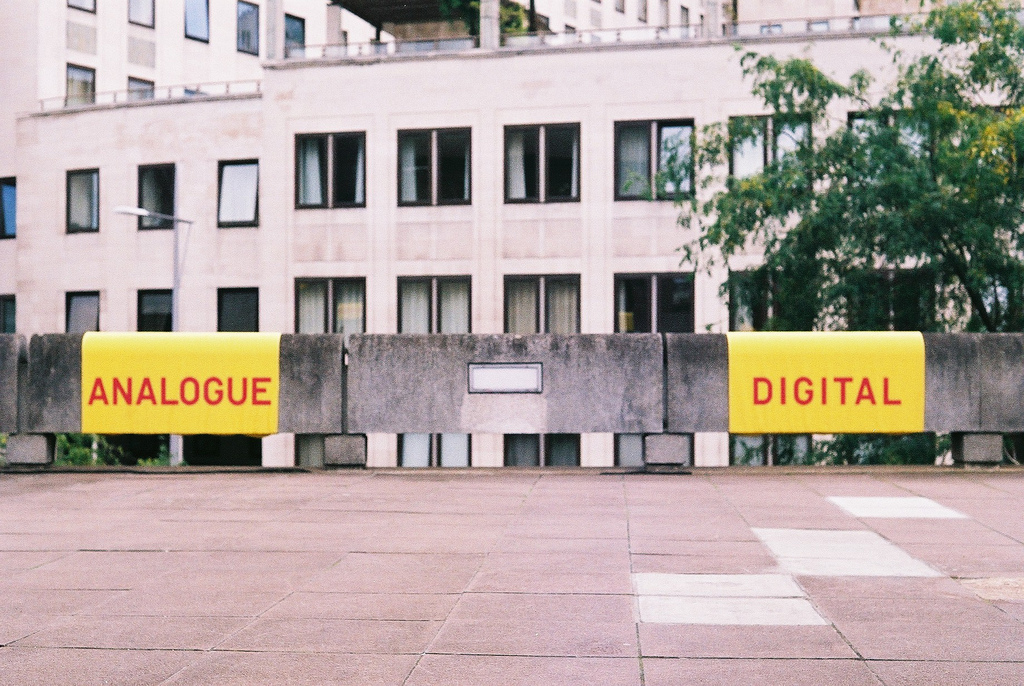 A Roadshow and webcast masterclass hosted by AmbITion Scotland      and Highlands & Islands Enterprise in Inverness
Date: 31 October 2013
Location: Ironworks, Inverness
Time: 10am - 4.15pm
Live webcast masterclass:  2pm - 3.45pm 
Cost: Free
This AmbITion Scotland Roadshow and webcast in Inverness will give an insight into the emerging idea of a Digital Public Space. The core idea of the Digital Public Space is that it could give everyone everywhere unrestricted access to an open resource of culture and knowledge. This vision has emerged from ideas around building platforms for engagement around cultural archives, but has the potential to become something much wider. The seminar will feature a case study looking at sustainable environmental practice and for arts, culture and heritage organisations in Scotland. Attend (online or in person) to:
Learn about the history and current premise of the Digital Public Space

Consider and debate how it could give better open access to knowledge and culture

Learn about what the open web might mean for citizens and the cultural sector. 
Attend in person to particpate in practical workshops on a range of digital topics exploring:
the

emerging potential of using digital and social media tools

the potential of local digital projects to encourage global reach, access, engagement and participation

what, why, when, where and how to webcast
The Agenda
1000: Arrivals, coffee, registration for workshops
1030: Workshops session 1: choice of 4 
1145: Workshops session 2: choice of 4 
1300: Lunch and networking
-----------
1400: Digital Public Space webcast masterclass WEBCAST LIVE
1400: Welcome to The Ironworks - Iain Hamilton, Highlands & Islands Enterprise
1405: Welcome and update from AmbITion Scotland: Hannah Rudman
1415: Case studies in Sustainable AmbITion - Archie Prentice, Carbon Diagnostics
1435: Keynote: Digital Public Space - Bill Thompson, BBC
1515: Q&A  online and live audiences, chaired by Hannah Rudman
1545: End of webcast
1545: Tea/coffee and networking
1615: Event finish
Digital Public Space
The future development of the internet could become a zone of cultural engagement as web technologies mature, mobile access becomes dominant, and new devices allow us to consume, learn, create and share with each other.  Digital Public Space is in one sense a new perspective on the international effort around open technology and open culture. It mirrors the work of Tim Berners-Lee and the World Wide Web Consortium (W3C) around open standards, and strives to do for digitised cultural content what the Open Data campaign is doing for publicly-funded datasets. It does not replace the open Web, but demonstrates what it might deliver if its full potential were achieved. This represents a sea change in thinking about expertise and ownership of cultural heritage. The gatekeepers of knowledge and culture, realise the need to open this effort up, and to actively engage many actors and citizens.
Who should attend
Whether you're a cultural or creative organisation, practice, producer, or professional who creates or curates work in the creative, cultural and heritage sector, you'll be able to explore the emerging idea of the Digital Public Space and consider and debate how it could develop to give access to knowledge and culture. Everyone anywhere can participate in this interactive webcast.
For Highlands and Islands creative and cultural professionals, there's an opportunity to participate in small group workshops in the morning, share lunch with your peers from across the Highlands and Islands and then be the part of live audience for the Digital Public Space webcast, featuring the BBC's Bill Thompson.
Workshops
All workshops pitched at an introductory level
Workshop 1. An introduction to The Touring Network's digital social network Tourbook
Tourbook is a new web-ap devised by The Touring Network (Highlands & Islands) to make the touring and booking of professional theatre, dance and music easier.  It was originally conceived by the organisation's, Chair, Adrian Lear, who wanted to ensure that the network could continue should funding dry-up.
How could a dispersed, volunteer-based, membership stay in contact with each other without regular meet ups?
How could this group of promoters share information in a quick and easy manner?

How could this group broker deals when booking professional shows?

How could companies and artists reach out to a difficult to contact network of 100 people?

How could companies and artists provide up to date information about their tours and show dates?

How could the knowledge held by the network become easily accessible and de-centralised?

What kind of tool could be developed that would work where others had failed?

This workshop will answer all of the above questions, as well as discuss the future of Tourbook as it starts to be developed beyond its initial ambitions to help support the new and emmerging rural networks in Scotland, UK and beyond - and in doing so bring a vital source of income to The Touring Network (Highlands & Islands).  By exploring the lesson's learned along the way and the business models examined by The Touring Network, this session will offer an interesting approach to the use of web-aps/platforms in the creative sector and the work.   There will be time for questions and answers, as well as for promoters/performing arts practitioners operating in the Highlands & Islands to sign-up or up-date their profiles.

Required: Laptop computer with wireless connectivity
Workshop leader: Sam Eccles, Touring Network (Highlands & Islands)
Workshop 2. Doing More with Google
Google is so much more than just a search engine. From cloud computing, software, online business tools, marketing and social media, Google offers organisations and businesses of all sizes tools, sometimes free, to help you run your operation.
This 1 hour session will look at the various tools and products Google offers with some hands-on demonstrations and activities.
 Discussion: Using Google the pros and cons
Introduction to Google Tools and Products

Demonstration of essential Google tools

Using Google: getting your hands-on google tools 
 Requirement: a laptop computer with wireless connectivity (bringing a laptop is not essential, but  helpful if you want to participate more fully in the hands on activities) 
 Workshop leader: Sian Jamieson
Workshop 3. Webcasting: digitally distributing live content whatever your bandwidth!
A workshop on what, why, when, where and how to webcast. Come away with the technical and practical basics that need considering around creating a live webcast of your content; and gain an overview of some of the production kit, tools, and software you will need, especially those that work with low bandwidths.  
Bring: smartphones and/or laptops with inbuilt cameras
Workshop leaders: Hannah Rudman, Envirodigital / Arran Moffat, Glocast
Workshop 4. Social Media: pragmatic planning to meet your goals
By now, most artists and cultural organisations are on at least one - usually more than one - social media channel.  But many are also unsure which one is right for them or if they are making the best use of these.  Using Culture Republic's aggregated social media data as base line to set the Scottish context, the workshop will help participants look at their engagement, access and marketing goals to begin to judge how to make more strategic use of social media channels.  The workshop will also showcase some best practice examples to help participants with tangible ideas.
Workshop leader: Albert Kawmi, Culture Republic
Speakers & Workshop leaders
Bill Thompson, BBC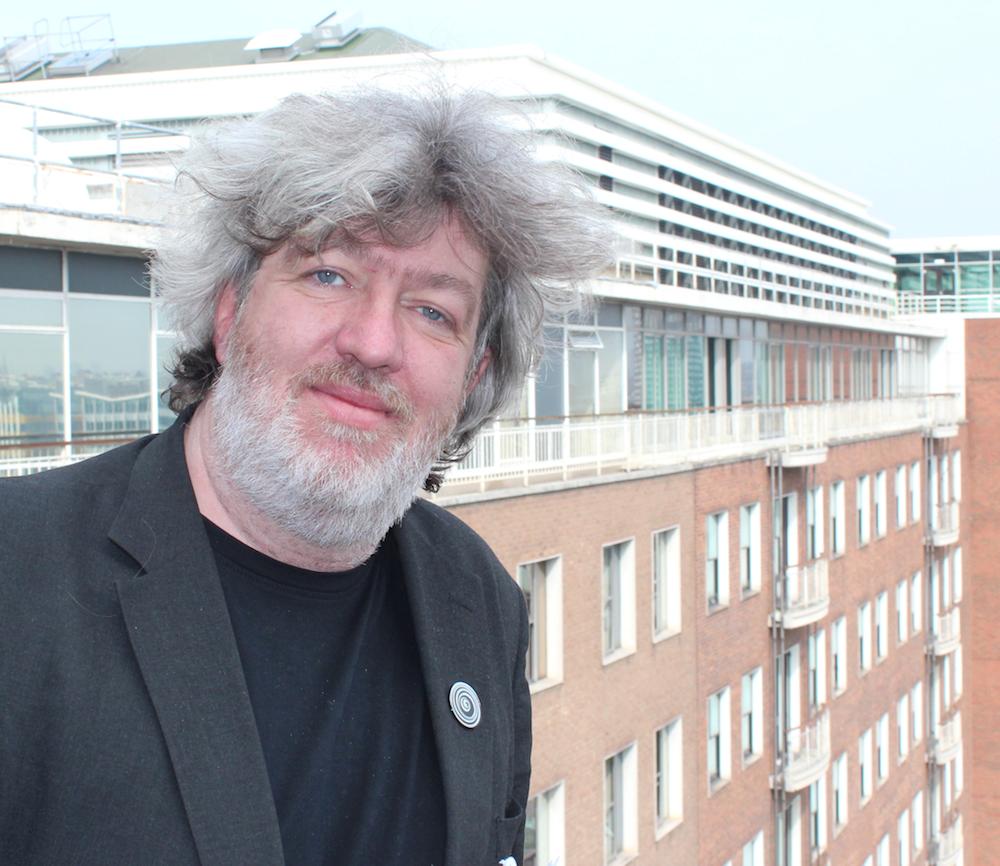 Bill Thompson has been working in, on and around the Internet since 1984 and spends his time thinking, writing and speaking about the ways digital technologies are changing our world. A well-known technology journalist, he is Head of Partnership Development in the BBC's Archive Development Group, building relationships with museums, galleries and other institutions around ways to make archive material more accessible, and a Visiting Professor at the Royal College of Art.
 Bill appears weekly on Click on BBC World Service radio, writes a monthly column for Focus magazine and is an advisor to a range of arts and cultural organisations on their digital strategies. He is a member of the board of Writers' Centre Norwich and of the Collections Trust, and was for many years a Trustee of the Cambridge Film Trust. He built and manages the Working for an MP website.
During the 1990's Bill was Internet Ambassador for PIPEX, the UK's first commercial ISP where he developed websites for Comic Relief, the Edinburgh Fringe and Anne Campbell MP, before moving to Guardian Newspapers as head of new media. He established the paper's first website in 1994 and was responsible for many online projects including Eurosoccer.com in 1996.
Archie Prentice, Carbon Diagnostics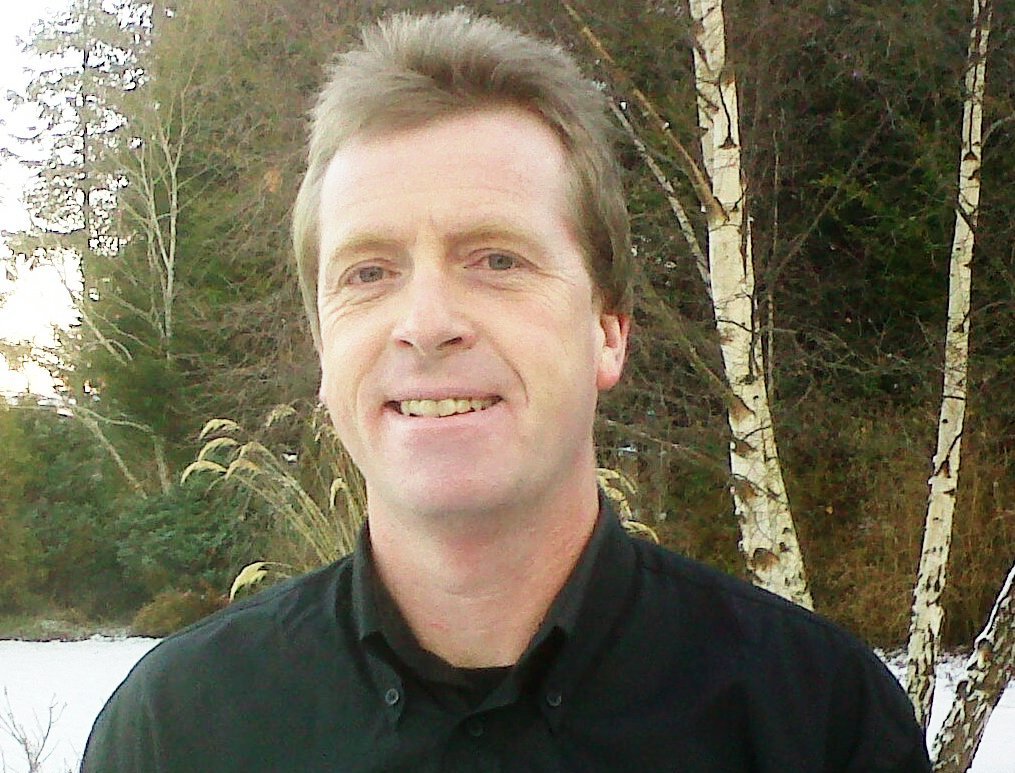 Archie runs Carbon Diagnostics which helps clients to engage with the emerging field of greenhouse gas measurement and management. A number of the business's projects are unique and have not been undertaken before. Archie's approach is to take the growing library of international carbon footprint protocols, standards and legislation, incorporating these into practical and professional carbon analysis in client projects. The business has a growing local, national and international customer base with his work helping them identify funding and further low carbon solutions, as well as winning awards. Archie lives outside Inverness with his family and enjoys a range of outdoor activities and endurance events.
Sam Eccles, Touring Network 
Sam Eccle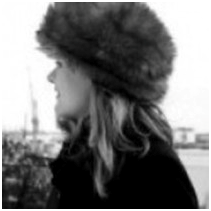 s is the Development Director for the Touring Network (Highlands and Islands).  Having spent just over 15 years within the Social Enterprise Sector, Sam came to the Network at a time when the organisation faced an unclear future.  Determined to make it sustainable, and striving to make its incredibly dispersed membership, (84% of which are volunteers), better connected, Sam has been working alongside The Touring Network's Chair, Adrian Lear, to role-out a number of projects that aim to bring the best quality performing arts to some of the most beautiful, yet remote regions of the UK.  
Sam is also an Associate Tutor for the Social Enterprise Academy; a Director for the Federation of Scottish Theatre and a free-lance consultant. 
 Albert Kawmi, Culture Republic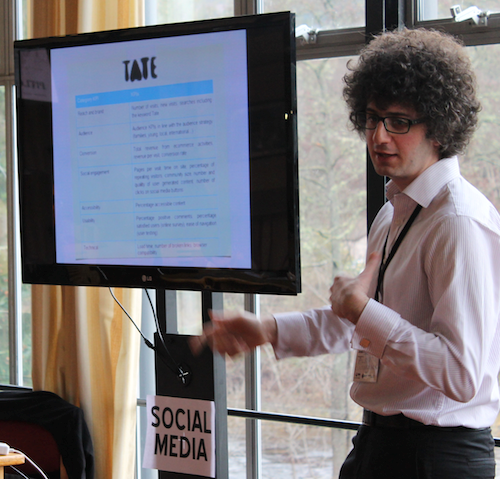 Albert Kawmi is Culture Republic's Senior Executive for Digital Development. Culture Republic is Scotland's new cultural engagement hub.  In this role he undertakes research design and analysis for various consultancy projects, with a focus towards social media and website analytics. He has a strong interest in new media and digital technologies - particularly in finding new ways of applying these to the creative industries.
 Albert brings a spirit of expirimentation and enthusiasm to bear on all of his work and has lots of experience with practical and applied digital marketing not only in working with Culture Republic's partners but also in Glasgow's indie music scene, with his band Nevada Base.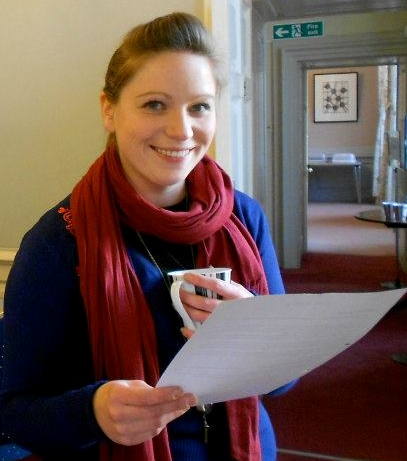 Sian is a freelancer in Scotland specialising in marketing and promotion, online technologies, research and project development. She previously worked for HI-Arts, the cultural development agency for the Highlands and Islands of Scotland, from 2009-2013, working as Audience Development Manager to a range of cultural, creative and heritage organisations and individuals across the Highlands, Islands and North East. In a freelance capacity Sian continues to support arts, cultural and creative individuals and organisations in their marketing, promotion and audience development across the North of Scotland.
Sian has focused her knowledge on new media and technologies, particularly in building effective web presences, using social media and creating innovative digital projects. Sian also has a passion for data – having developed, collated, analysed and reported on a number of audience research projects including the first Highland wide audience survey of the 23 heritage centres and museums linked to the Highland Museums Forum. She currently works with Strathpeffer Pavilion in a developmental role, with the crafts and writing talent hub Emergents, and is an IT specialist advisor with Highlands and Islands Enterprise.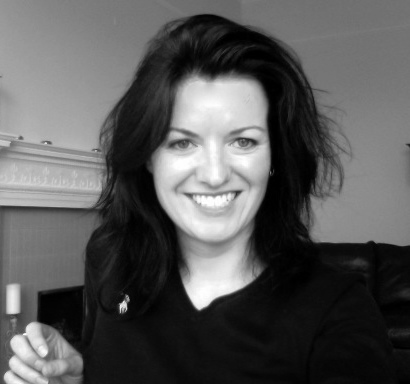 Hannah Rudman, Rudman Consulting
Hannah Rudman is Lead Consultant of AmbITion, a digital development programme for the creative, cultural and heritage sector she founded in 2007. Hannah has overseen the strategic digital development of over 150 cultural, arts and heritage sector organisations, across all operational and business models. She has also written The AmbITion Approach - an online hands-on approach and toolkit for creative organisations, practices and individuals looking to build resilient and integrated digital strategy.

Hannah advises on national and international cultural policy around digital and organisational development and speaks on the topic internationally. She is an Associate of Mission Models Money; a Lecturer at Edinburgh Napier University's School of Computing; is on the board of macrobert; and sits on the Scottish Government's 2020 Climate Group.

Hannah also runs a series of projects branded Envirodigital. Envirodigital helped to establish the National Theatre Wales as a virtual organisation; co-produced an award winning (Best Technical Production, Critics Award for Theatre in Scotland) virtual theatre project Five Minute Theatre with National Theatre Scotland in 2011; and is currently developing a CO2 Savings apps.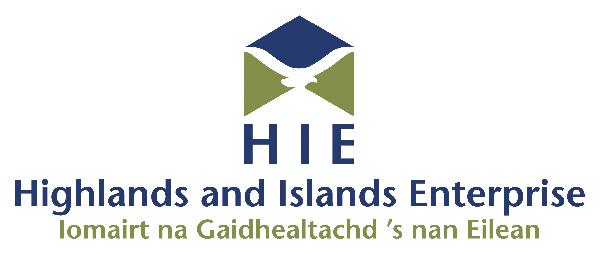 This event made possible, in part, by a partnership with Highlands and Islands Enterprise
Image 'Battle' by Thomas Abbs via a Creative Commons license
Contact
For more information about AmbITion Scotland or upcoming events contact Ashley Smith Hammond, AmbITion Scotland Project Manager.
Follow us on Facebook & Twitter - our hashtag is #getambition
Attendee List
Sort by:

Date

|

First Name

|

Surname
When & Where

Ironworks, Inverness
122B Academy Street
IV1 1LX Inverness
United Kingdom


Thursday, 31 October 2013 from 10:00 to 16:15 (GMT)
Add to my calendar
Organiser
AmbITion Scotland is a digital development programme for the arts, heritage and cultural sector in Scotland over 2012-14, funded by The National Lottery via Creative Scotland. Want to get digitally fitter and smarter? Join in!