Location
Mareel
Lerwick
Shetland Islands
ZE1 0WQ
Description
AmbITion Scotland Roadshow at Mareel
Glo/cal: digitally connecting global participants and audiences to local arts and culture projects
Date: 18 October 2012
Location: Mareel, Lerwick
Time: 10am - 5pm
Live webcast seminar: 2pm - 3.45pm - Sign up for a ticket above
This is the first official AmbITion Scotland Roadshow webcast of 2012, and the first ever conference at Mareel.
The theme of the event is glo/cal, which is shorthand for the way digital tools have enabled the very local to be accessed by a global audience, and global issues and content to have local effects.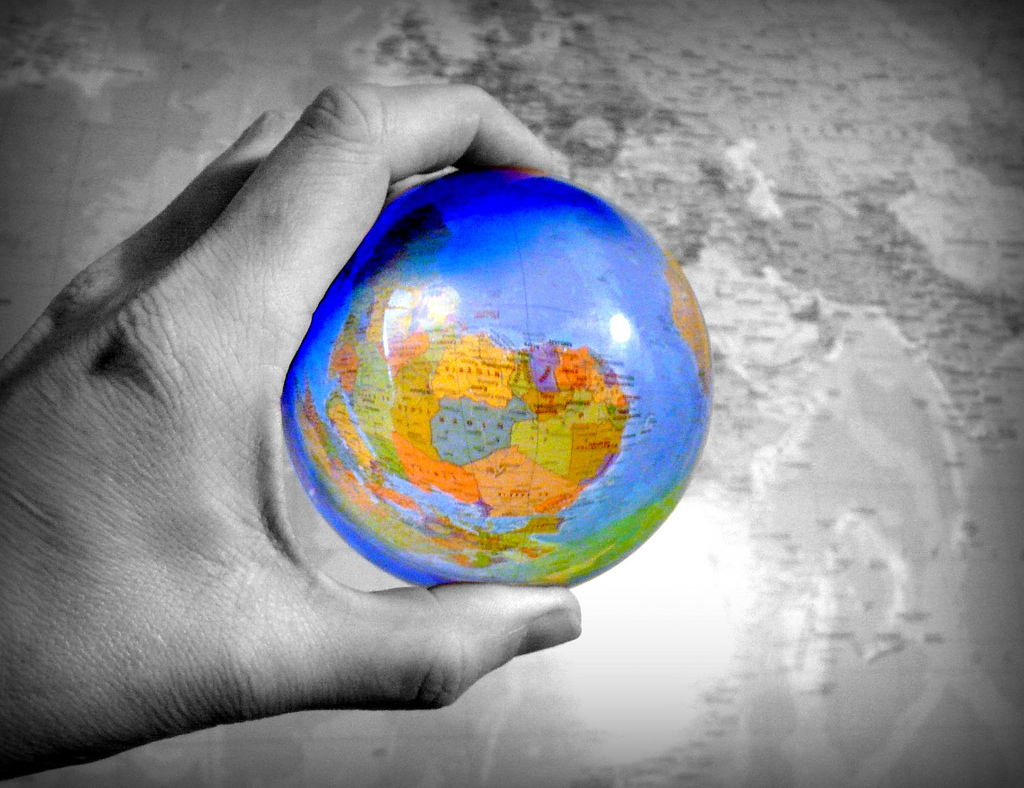 This AmbITion Scotland Roadshow and webcast will give an insight in what it means for some of Scotland's most remote artistic projects and cultural organisations that use digital tools to create global reach, scale, and access to their local work; engaging audiences both globally and locally.
By attending the afternoon seminar either in person or online, you will
see and hear case studies of projects that have implemented glo/cal principles through utilising digital tools, and will take away practical advice on how digital tools can help you deepen participation and engagement with your global and local audiences digitally.

learn about how these projects have created living archives and how they have also devolved programming into the hands of audiences, crowdsourcing curation and participation.
For local audiences, there's an opportunity to come along to the AmbITion Scotland Roadshow at Mareel to experience hands-on workshops in the morning, share lunch and then be the live audience for the glo/cal webcast.
Morning workshop attendees will be able to:
explore the emerging potential of using digital tools to encourage global reach, access, engagement and participation with local projects initiated by the creative, cultural and heritage sector.
The Agenda
1000: Arrivals, coffee, registration for workshops
1030: Workshops session 1: choice of 3
1145: Workshops session 2: choice of 3
1300: Lunch and networking
-----------
1400: GLO/CAL WEBCAST LIVE
1400: Welcome to Mareel: Gwilym Gibbons
1405: Welcome and update from AmbITion Scotland: Hannah Rudman
1420: Eigg Box - Making the Remote Central: Lucy Conway and Geek-in-residence Stef Lewandowski
1440: Mapping the sea, Barra: Stephen Hurrel, Cape Farewell Sea Change
1500: Sixty Degrees North: Gwilym Gibbons of Shetland Arts & colleagues from SIC Sixty Degrees North on Mareel hosting a broad/webcast in house, considering how the digital platform for live traditional music can extend participation and engagement
1520: Q&A with Gwilym Gibbons, Lucy Conway & Stef Lewandowski, Stephen Hurrel, online and live audiences, chaired by Hannah Rudman.
1545: End of webcast
1615: Informal networking, tour of Mareel.
The projects & the places
Barra As part of Cape Farewell's Sea Change commissions, artist Stephen Hurrel - along with two social ecologists - has been collecting stories, and 'mapping the sea' information from the older fishermen on Barra, who have been writing directly onto photocopied maps, this process has been recorded on video. In collaboration with Voluntary Action Barra & Vatersay, Stephen applied to Creative Scotland and have been awarded First in a Lifetime funding from Creative Scotland to develop the project within the community and to develop a digital prototype version with work beginning in October. http://www.capefarewell.com/seachange/barra-maps/
Eigg Established as a self-sustaining social enterprise, Eigg Box will be a powerhouse of creative activity, entrepreneurship, inspiration and collaboration. However, unlike its urban counterparts, Eigg Box's eco-built studios and creative workspace are on the Isle of Eigg; a community-owned, renewably-powered island, off the north-west coast of Scotland with a population of less than a hundred. Read more about the Eigg Box residency. http://www.eiggbox.com
Shetland Mareel is the UK's most northerly music, cinema and creative industries centre managed by Shetland Arts. Mareel has collaborated with online radio/podcast producer Sixty Degrees North to maximise the reach, scale and accessibility of events held live in Mareel's Main Auditorium (which has a standing capacity of 600 and seating capacity of 330 and a connected Recording Studio containing state of the art recording and mixing equipment). www.mareel.org
The people
Gwilym Gibbons, Director of Shetland Arts Development Agency. His organisation is behind 'Mareel' the UK's most northerly arts centre, which opened August 2012. His career spans venue, festival and partnership management. Self educated while growing up in communes throughout the UK and after an experimental 2 years in school in Argyll, he found his way into the arts through a youth theatre project in Milton Keynes which led to a 7 year period of street theatre work and open-air festival management. Gwilym returned to Argyll in 2001 to take up the post as Development Manager for Argyll & Bute Council at the Corran Halls in Oban, followed by a short period working outside the arts as the Partnership Manager for Kintyre Healthy Living Partnership for the NHS and as the Stronger Safer Communities Manager for West Wiltshire. He took up his post as the first Director of Shetland's new arts agency in September 2006, an organisation born out of the merger of two long established organisations. In a voluntary capacity Gwilym is a director of the Highland and Islands Promoting Arts Network (PAN). Gwilym is a Fellow of the Royal Society of Arts, holds an MSc in Cultural Management and Policy from Queen Margaret University and has been a Chartered Manager for the past 10 years.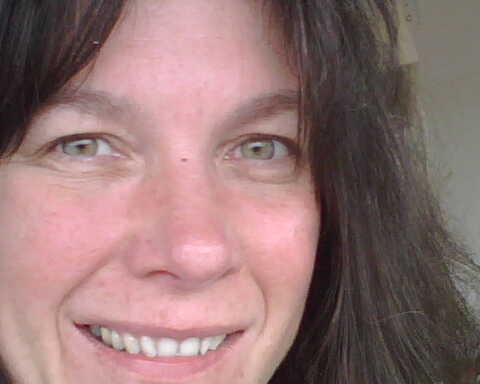 Lucy Conway
Based on the Isle of Eigg, Lucy has worked in the creative and arts sector for the last 30 years. Working with individual creatives, small businesses, and organisations, she has provided project management, advice, training, and showcasing opportunities for a wide range of Highlands & Islands and Scotland-wide initiatives such as Channel 4's 4Talent Scotland, KEO Films, North Lands Creative Glass, Six Cities Design Festival, Arts & Business Scotland, and HI~Arts.
Since October 2011 Lucy has been developing Eigg Box. Planned to open in 2015, Eigg Box will be a cultural enterprise hub, bringing together local creative businesses with artists from around the world. Eigg Box turns on its head the notion that a centre of entrepreneurship and creativity needs to be at the centre of population. Eigg Box makes the remote central.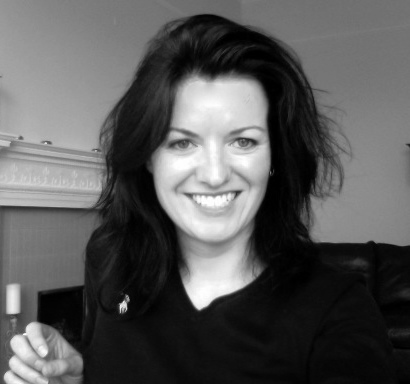 Hannah Rudman
Hannah Rudman has fifteen years experience working in the cultural, creative and tourism sectors, aiming to increase capability, capacity, confidence and creativity in e-business, ICT systems, digital content creation, digital audience development, and digital archiving. Enhancing ecological, economic and social sustainability through digital developments is Hannah's latest area of research, interest and work. Founder of Rudman Consulting Ltd, Hannah has been working through independent consultancy in the UK since 2003.
Rudman Consulting creates national and regional programmes to ensure good policy and vision is implemented and embedded: designing and delivering Arts Council England's and Creative Scotland's AmbITion, a £3.2m change programme, that utilises IT and digital developments to facilitate the longer-term sustainability of cultural organisations.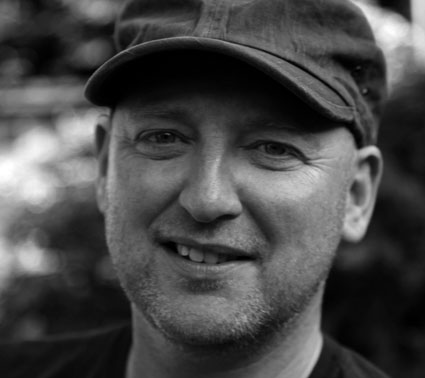 Stephen Hurrel
Artist and recent artist-in-residence at a marine mammal research station in Cromarty, Stephen Hurrel studied sculpture (BA Hons and Postgraduate) at Glasgow School of Art, Scotland. Since 1990 he has explored a broad range of media and has produced many installations and exhibitions throughout the UK and abroad. He is interested in the role of the artist in society and how art can function in specific contexts. He has explored various forms of interactivity between art, site and people. In particular he is interested in how new media technology can help us to access the 'unseen' and 'unheard' aspects of our environment. His current research is based on an ecological use of technology within an environmental art context and engaging with the idea of 'the sublime' in relation to art and landscape. He is based in Glasgow.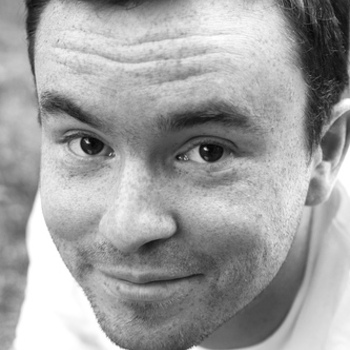 Stef Lewandowski
Stef Lewandowski is an award-winning designer, software developer and startup person. His work focusses on playful approaches to technology and its cultural, social and political applications.
Most recently he co-founded Aframe, a cloud-based video production platform, as the technical founder, grew the company from two to over thirty staff, saw the company through $10m of private investment and on to expansion in North America.
Prior to that he undertook a Clore Leadership Fellowship, sponsored by the Cultural Leadership Programme, having previously been more-or-less simultaneously involved in a boutique web agency (3form), a record label (Type), a creative industries membership organisation (Creative Republic), and a number of experimental startup projects and festivals.
The Workshops
Workshop 1. Choose and Use Free Online Tools
About: Do you want to promote, sell, share, network and collaborate online, but not spend a fortune re-building your website? Baffled by the vast number of social media, share, store and online making tools on offer, or worried you'll choose the wrong one or not know how to use it? Stef Lewandowski's workshop will help you choose and use well.
Bring: a wireless enabled laptop or smartphone
Level: mid level, some experience would be helpful
Trainer: Stef Lewandowski
Workshop 2. Environmental sound recording and mixing using free tools
About: This hands-on workshop will allow participants will to record, edit and share their own sounds. Key learnings include:
Recording environmental sounds (approaches and techniques).

Free sound editing software available online and introduction on how to use it.

Mixing a simple composition and creating a soundscape.

How to share your composition online.
Bring: a A mobile phone with sound recording ability (or any other digital sound recorder you
may have). Optional - laptop for mixing sound.
Level: intro/mid (some basic expeirence would be helpful)
Trainer: Stephen Hurrell
Workshop 3. Webcasting: digitally distributing live content whatever your bandwidth!
About: A workshop on what why and when where and how to webcast. Come away with the technical and practical basics that need considering around creating a live webcast of your content; and gain an overview of some of the production kit, tools, and software you will need, especially those that work with low andwidths.
Bring: smartphones and/or laptops with inbuilt cameras
Level: beginner
Trainers: Hannah Rudman, Envirodigital / Arran Moffat, Glocast
Hotels and B&Bs
For accommodation in Shetland try visit.shetland.org
Contact
For more information about AmbITion Scotland or upcoming events contact Ashley Smith Hammond, AmbITion Scotland Project Manager.
Follow us on Facebook & Twitter - our hashtag is #getambition.