AmbITion Scotland Roadshow at Pitlochry

Thursday, January 31, 2013 from 10:00 AM to 4:15 PM (GMT)
Event Details
AmbITion Scotland Roadshow at Pitlochry
Future of the Book: a rich media fiction?
Date: 31 January 2013
Location: Pitlochry Festival Theatre - part of the Winter Words Festival
Time: 10am - 4.15pm
Live webcast seminar:  2pm - 3.45pm - Sign up for a ticket above
Cost: Free!
This AmbITion Scotland Roadshow and webcast will give an insight into some of the issues and opportunities raised by digital (or self) publishing. Whether you're a reader, writer, author, publisher, or professional who creates or curates written work in the creative, cultural and heritage sector, you'll be able to explore the emerging potential of using digital publishing tools to enable your written and literary output to have increased global reach, access, impact and scale.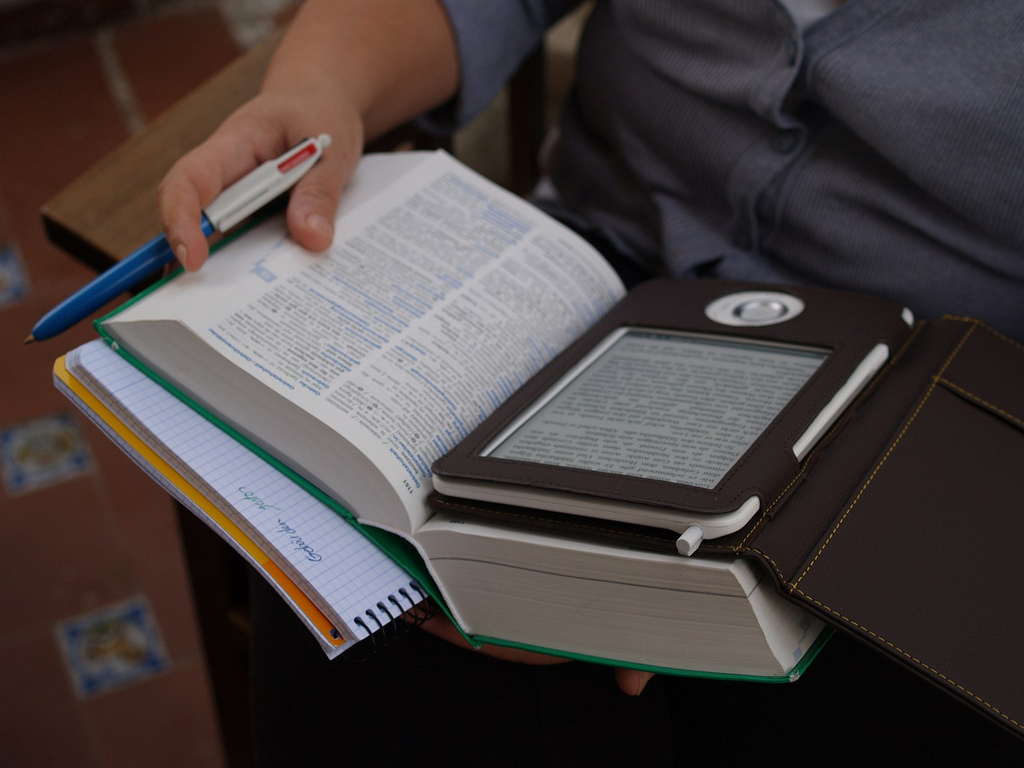 ebook image by Daniel Sancho via a Creative Commons licence
For local audiences and Winter Words Festival attendees, there's an opportunity to come along to the AmbITion Scotland Roadshow at Pitlochry Festival Theatre to experience workshops in the morning, share lunch and then be the live audience for the Future of the Book - a Rich Media Fiction? webcast. Morning workshop attendees will be able to:
explore the emerging potential of using digital tools to encourage global reach, access, engagement and participation with local projects initiated by the creative, cultural and heritage sector.  
By attending the afternoon seminar either in person or online, you will:
See and hear case studies of projects that have optimised the opportunities of digital publishing and interactive storytelling by using digital tools. 

Take away practical advice on how digital publishing tools can help you deepen participation and engagement with your audiences and readerships digitally. 

Learn about how rich media fiction projects have created interactive live experiences for readers. 

Learn also about how rich media fiction projects have devolved editing and publishing into the hands of audiences, crowdsourcing curation and participation.
The Agenda
1000: Arrivals, coffee, registration for workshops
1030: Workshops session 1: choice of 4 
1145: Workshops session 2: choice of 4 
1300: Lunch and networking
-----------
1400: FUTURE OF THE BOOK WEBCAST LIVE
1400: Welcome from Pitlochry Festival Theatre and the Winter Words Festival
1405: Welcome and update from AmbITion Scotland: Hannah Rudman
1415: if/book - Nearly Writers: Chris Meade
1455: Rich Media Fictions: Kohl Publishing
1515: Showcase - Digital Adaptation of the 39 Steps: The Story Mechanics
1525: Q&A  online and live audiences, chaired by Hannah Rudman.
1545: End of webcast
1545: Tea/coffee and networking
1615:  Event finish
Workshops
all workshops are pitched at an introductory level
Workshop 1. Nearlwriting Workshop
What have you nearly written, what stopped you and might restart you? Which digital possibilities are best for your needs,  from blogs, POD and tweets to apps and new media writing for the web. What kinds of stories do we need for the kinds of lives we lead today? Contribute to the Nearlyology and experience collaborative reading and writing.
Workshop leader: Chris Meade, if/book
Workshop 2. Interactive Entertainment and Digital Storytelling
Once interactive entertainment was synonymous with gaming. But times have changed. Now story is very much a interactive genre, and with the explosion of tablets, laptops and gaming consoles into pretty much every household, and into the hands of every demographic, it is a genre that is about to expand significantly. This session will explore the notion of digital storytelling- its past, future and present - as well as giving the audience the chance to work up their own ideas and explore how traditional media can become interactive.
Workshop leader: Simon Meek, The Story Mechanics
Workshop 3. Webcasting: digitally distributing live content whatever your bandwidth!
A workshop on what, why, when, where and how to webcast. Come away with the technical and practical basics that need considering around creating a live webcast of your content; and gain an overview of some of the production kit, tools, and software you will need, especially those that work with low bandwidths.  
Bring: smartphones and/or laptops with inbuilt cameras
Workshop leaders: Hannah Rudman, Envirodigital / Arran Moffat, Glocast
Workshop 4. Social Media: pragmatic planning to meet your goals
By now, most artists and cultural organisations are on at least one - usually more than one - social media channel.  But many are also unsure which one is right for them or if they are making the best use of these.  Using Culture Sparks' Social Media Snapshot as base line to set the Scottish context, the workshop will help participants look at their engagement, access and marketing goals to begin to judge how to make more strategic use of social media channels.  The workshop will also showcase some best practice examples to help participants with tangible ideas.
Workshop leaders: Dianne Greig & Ashley Smith Hammond, Culture Sparks
Speakers & Workshop leaders
Kohl Publishing - Leila Cruickshank & Lesley Dickson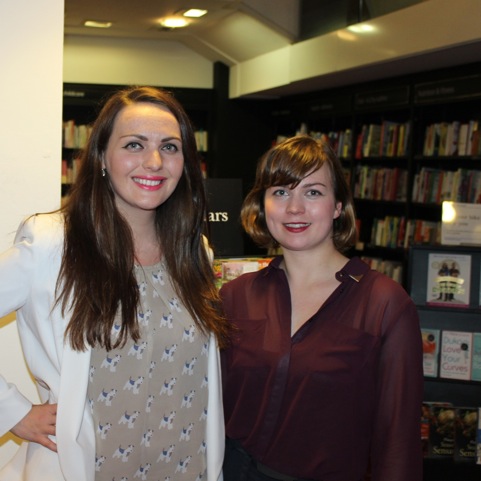 Leila Cruickshank has worked in trade publishing for six years, first in Sales and Marketing, and then in Production and Editorial. She became a freelance editor and proofreader in September 2010, and currently has clients in publishing, marketing, copywriting and project coordination.
Lesley Dickson has worked in trade publishing in Sales and Marketing and for a global academic publishing house in London in a Marketing and Publicity role. In 2010 she returned to academia to take up a PhD scholarship at the University of Glasgow. Her research involves an ethnographic study of film festivals audiences and spectatorship more broadly. She has a deep interest in audience consumption and behaviour and has previously investigated digital storytelling ventures in publishing and the ways digital audiences engage with digital narratives.
Culture Sparks - Dianne Greig & Ashley Smith Hammond
Dianne Greig is the Senior Partner for Digital Strategy at Culture Sparks.  Culture Sparks is the intelligence and innovation partnership for the cultural sector.  Specialising in marketing, communications, digital/social media and research consultancy, Dianne works with a variety of Scottish arts and cultural sector organisations and venues on a wide range of public engagement projects and programmes. 
Ashley Smith Hammond is the Project Manager for AmbITion Scotland. Ashley is responsible for delivering AmbITion Scotland's extensive events programme, its £400,000+ funding programme the Make:IT:Happen fund, and coordinating with the programme's constituents around the country. Before she ran AmbITion Scotland Ashley was a lecturer in Cultural Studies and has an academic specialism in Scottish cultural policy.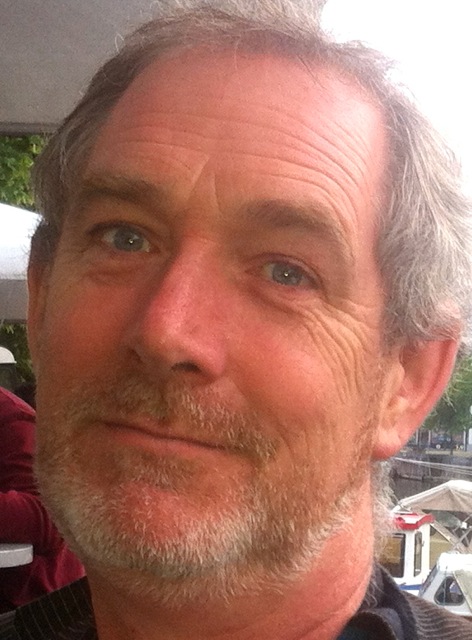 Chris Meade
Chris Meade is Director of if:book UK, the think and do tank exploring digital possibilities for literature, and  Nearlywriter in Residence at Hornsey Library, London. Current if/book projects include the New Media Writing Prize and The Story Park, an interactive fiction for schools with David Almond.  Chris has been CEO of Booktrust and The Poetry Society, is the author of a Penguin book, a pilot sitcom for the BBC (nearly produced), digital novella In Search of Lost Tim and is currently working on The Nearlyology.
Simon Meek
Simon Meek is the creative head of The Story Mechanics, the interactive arm of Scottish TV production company Tern. He is an accomplished journalist, multimedia producer and game designer, with a passion for storytelling and interactive narratives. Currently, Simon is acting as director and executive producer on The Thirty Nine Steps - the first of a new type of digital story experience that will be commercially released in March 2013 on PC, Mac and iPad platforms.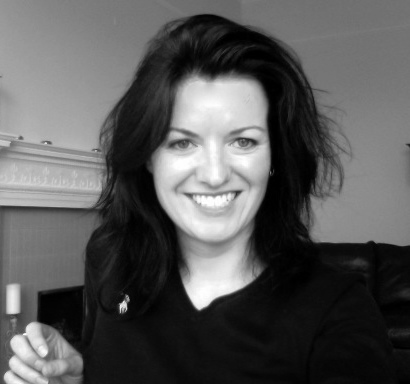 Hannah Rudman
Hannah Rudman has fifteen years experience working in the cultural, creative and tourism sectors, aiming to increase capability, capacity, confidence and creativity in e-business, ICT systems, digital content creation, digital audience development, and digital archiving.  Enhancing ecological, economic and social sustainability through digital developments is Hannah's latest area of research, interest and work. Founder of Rudman Consulting Ltd, Hannah has been working through independent consultancy in the UK since 2003. 
Rudman Consulting creates national and regional programmes to ensure good policy and vision is implemented and embedded: designing and delivering Arts Council England's and Creative Scotland's AmbITion, a £3.2m change programme, that utilises IT and digital developments to facilitate the longer-term sustainability of cultural organisations. 
Hotels and B&Bs
For accommodation in Pitlochry try http://www.pitlochry.org
Contact
For more information about AmbITion Scotland or upcoming events contact Ashley Smith Hammond, AmbITion Scotland Project Manager.
Follow us on Facebook & Twitter - our hashtag is #getambition
Attendee List
Sort by:

Date

|

First Name

|

Last Name
When & Where

Pitlochry Festival Theatre
Port-Na-Craig Rd
PH16 Pitlochry
United Kingdom


Thursday, January 31, 2013 from 10:00 AM to 4:15 PM (GMT)
Add to my calendar
Organizer
AmbITion Scotland is a digital development programme for the arts, heritage and cultural sector in Scotland over 2012-14, funded by The National Lottery via Creative Scotland. Want to get digitally fitter and smarter? Join in!